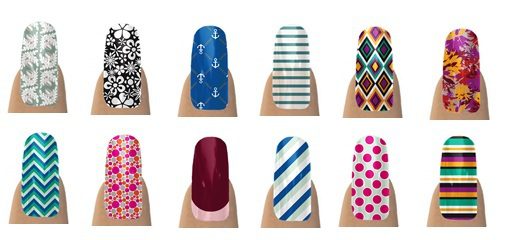 Product Name: Jamberry Nails
Product Information: Jamberry Nails are pressure and heat activated, creating a water tight seal. Unlike traditional nail polishes, Jamberry Nails do not chip, scuff or require drying time – PERFECT for even the most busy, active individuals!!  Each sheet of Nail Shields will do 2-3 sets of fingers or toes.   No matter what your style, Jamberry has a nail shield for you! MIX or MATCH!

My Thoughts:  I've always wanted my nails airbrushed but never actually had them done.  I also like to have painted nails but never take the time to go and have them done.  Of course I could do them myself but I don't do a very good job so I'd rather someone else do them.  Plus then I feel pampered.
Since I never actually go to the nail salon and I can't do them very well myself, Jamberry Nails are perfect for me because I can have that nice, perfect look and not have to leave the house to get them done.
There are other products like this on the market and I've tried them all and while these work just as good as those, I like the selection they have and the feel of them.
The sheets sell for $15 each and you'll get a few uses out of them so not a bad price at all.  Considering that a manicure costs well over $20, this is a pretty good bargain!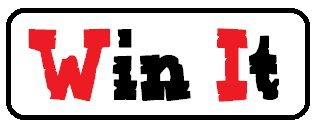 (1) Koupon Karen reader will win a set of Jamberry Nails.

To enter the giveaway, use the rafflecopter widget below. You can now sign in with Facebook and it will remember you each time you enter another rafflecopter giveaway. Of course Facebook is in no way associated with this giveaway, the people of rafflecopter just want to make it easier for you to enter giveaways now.
As a reminder, comments left on Facebook or Twitter will not be included.
Disclosure: I received a Free product for review. My opinions are 100% mine.