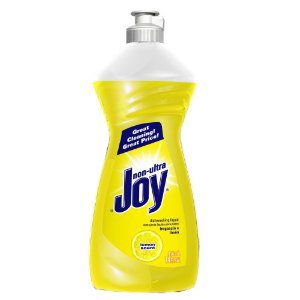 SOLD OUT
Right now there is an awesome deal on Amazon but it won't last long.  You can get a bunch of bottles of Joy Non-Ultra Dishwashing Liquid, Lemon Scent, 14 Ounce (Pack of 25)
for only $.25 each. Now when I say a bunch I mean 50 bottles. No what the heck will you do with 50 bottles? Besides wash all your dishes, you can share it with friends (or sell it to those friends you don't like for $1 a bottle LOL) or even donate some of it. But the price is too good to pass up.
Here is how you will get 48 bottles for $.25 each…
That is less than $.25 a bottle!!!   This will either go fast or the price will likely change pretty quickly so grab a friend and get some Joy!
thanks Passionate Penny Pincher!