This post is Sponsored by K'nex but my opinions are 100% my own!
Today is the 17th Day of Karen's 2013 Holiday Gift Guide and today's pick is the KISS® Rock Stage Big Rig Building Set!  I'm loving all these K'Nex building sets and the KISS® Rock Stage Big Rig Building Set has to be my favorite.  My husband and I are big Kiss fans since we grew up with their music so this is pretty cool for us.  And my girls know how Kiss is because they hear the music in the car sometimes.  She they are going to get a kick out of this set when they see it.
Holiday Gift Idea – Boy or Girl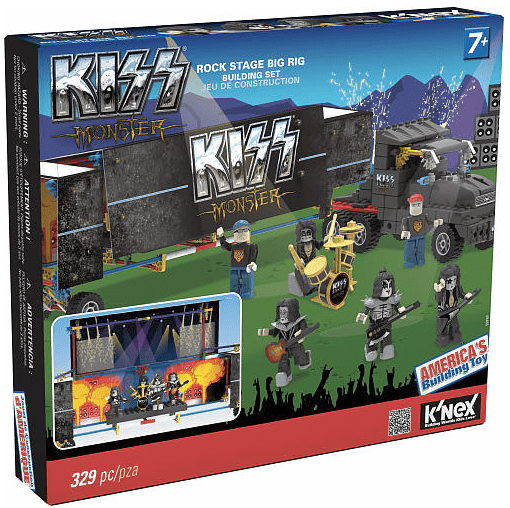 Check out those faces!!  They are painted and all.  I can almost hear Detroit City playing in the background looking at this box.  I love how there is even a drum set included in the set.  This is a really fun one and my husband is excited to put it together with the girls.  Well they probably won't need his help but he'll try.  When I showed it too him he wanted to open it right away, he thought it was really cool.  Well, that's because it is!
This had two parts to it – the truck turns into a stage and of course they have all their instruments.   The kids can have their own rock band concert with this set.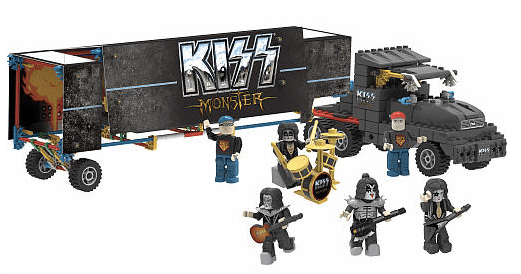 KISS® Rock Stage Big Rig Building Set
Build a rock stage big rig, and take your Monster KISS figures on an amazing music tour!  This unique building set lets you create the power of a real KISS concert with The Demon, The Spaceman, The Catman and The Starchild.  After they rock out, the two roadie figures will help pack up their equipment, and drive the band off to their next sold-out show!  Includes over 300 pieces and is great for Ages 7+.  This is available exclusively at Toys "R" Us for $34.99. 
This would make a great holiday gift for a child whose parents grew up with this awesome rock band, and perhaps a great gift for an adult too!  I know a few adults that would love this as well!
Looking for more gift ideas? Be sure to follow the Karen's 2013 Holiday Gift Guide Pinterest board for more great gift giving ideas!

Disclosure: I received a Free product for review. My opinions are 100% mine.