This post is Sponsored by Christmas Forest but my opinions are 100% my own!
Today is the 19th Day of Karen's 2013 Holiday Gift Guide and today's pick is a Jingle Bells Christmas Wreath!   I love decorating for the holidays and every year I get a wreath but never one dressed up as pretty as the wreath that arrived at my house recently.
Holiday Gift Idea – Man or Woman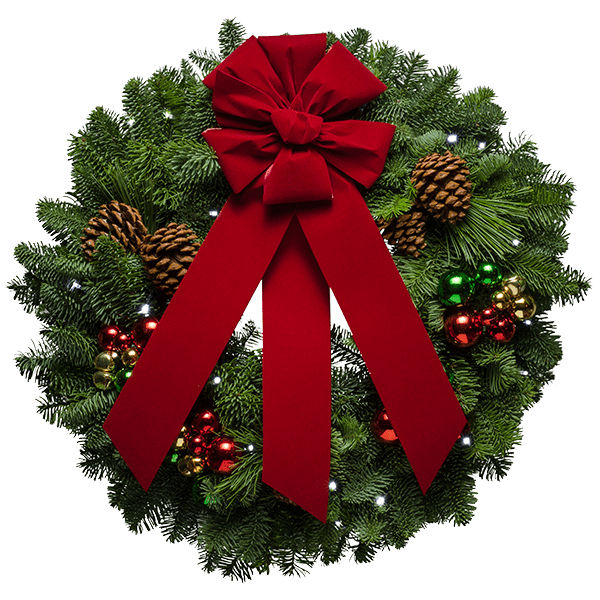 Christmas Forest has a great selections of wreaths that would look great on any front door!  I choose the Jingle Bell Christmas wreath because I loved the way it's decorated and how it has lights that you can turn on and off for more of an effect.  Everyone will surely notice my wreath when the lights are on.
About Christmas Forest
Since 1976, when we sold our first Christmas wreath at Pike Place Farmer's Market in Seattle, we have focused on pleasing our customers with gorgeous forest fresh Christmas wreaths, and now we are proud to have loyal customers worldwide. Our wreath makers join with nature to create exquisite noble fir Christmas wreaths out of the finest evergreens of the Cascade Mountains, while protecting Mother Nature. With our friendly office elves, we have become well known for our outstanding customer service as well as for our handcrafted outdoor Christmas wreaths. Thrill everyone on your gift list with the most beautiful Christmas wreaths in the world.
Like I said above, I get a wreath every year for my door.  But it's never decorated and I usually leave it as it is and just hang it on the door.  I love the smell of it and each time I open the door I can smell it.  Since we don't do a real tree, it's always a treat.
I was pleasantly surprised when I received my wreath from Christmas Forest and also pretty excited.  First of all the return address was super cool…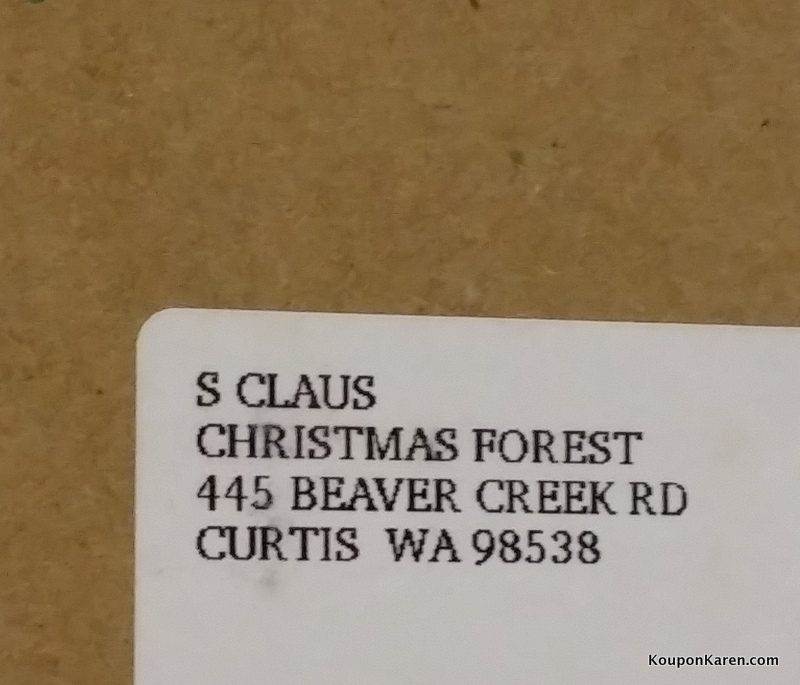 I love that it comes from S Claus at the Christmas Forest.  My girls got a kick out of that too!   Then I opened up the box to find this absolutely beautiful wreath!  I choose to put the bow on the bottom because I didn't want to cover the entire wreath with the bow because it was so beautiful and healthy.  And extremely fragrant.  I immediately hung it on my door!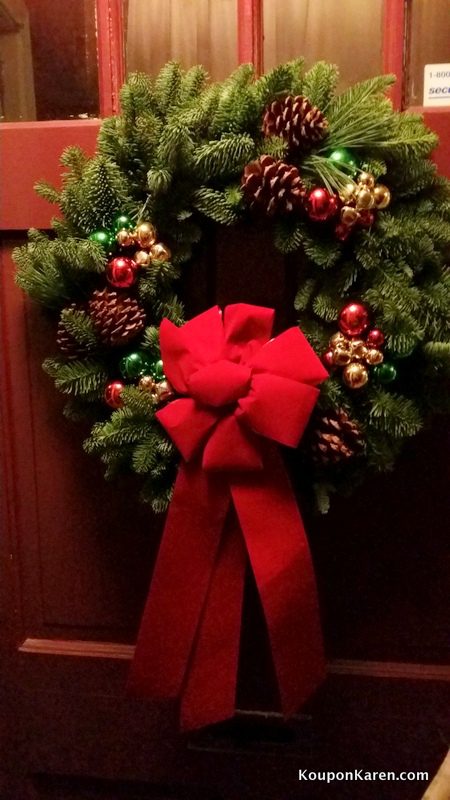 And then I lite it up.  The picture doesn't do it any justice, it's absolutely stunning in person..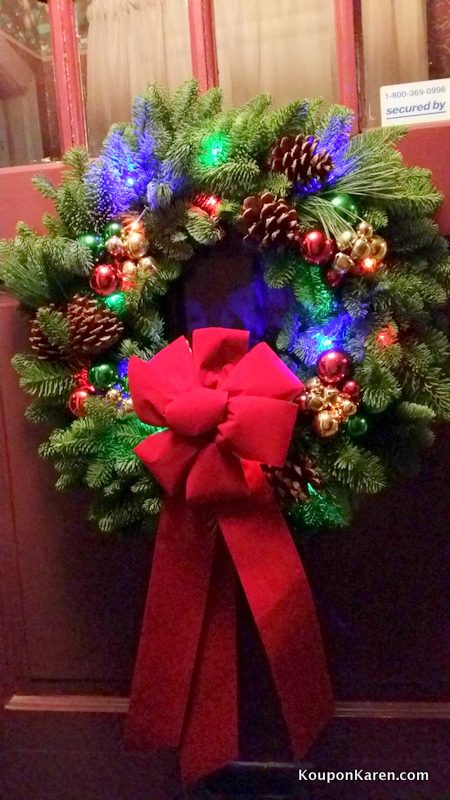 I'm so impressed with the quality of this wreath and the embellishments on it.  It's the most beautiful wreath I've ever had on my door!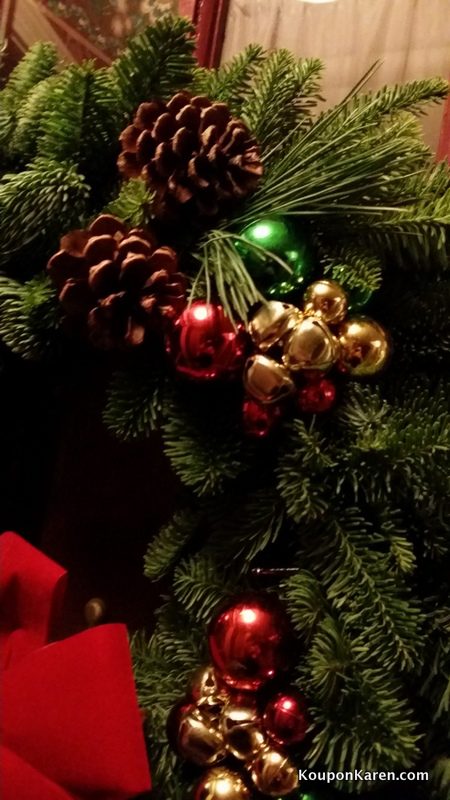 You can purchase this wreath online at ChristmasForest.com for $51 and while you may think that's pricy for a wreath, it's well worth the money!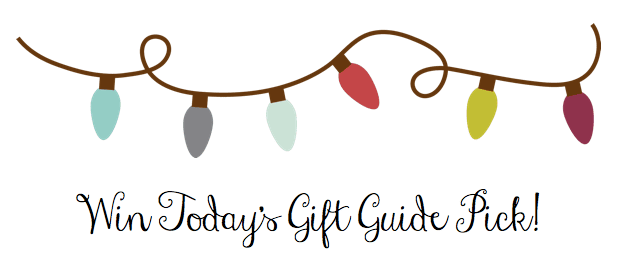 (1) Koupon Karen reader will win a Jingle Bells Christmas Wreath! 

To enter the giveaway, use the Giveaway Tools widget below. Email and feed subscribers will need to click-through to the site to enter the giveaway.
As a reminder, comments left on Facebook or Twitter will not be included. You must follow the instructions on the widget about the proper way to enter.   Of course Facebook is in no way associated with this giveaway!
Looking for more gift ideas? Be sure to follow the Karen's 2013 Holiday Gift Guide Pinterest board for more great gift giving ideas!
Disclosure: I received a Free product for review. My opinions are 100% mine.