This post is Sponsored by Fruit of the Loom but my opinions are 100% my own!
Today is the 25th Day of Karen's 2013 Holiday Gift Guide and today we have a few items for you!  The first pick is Fruit of the Loom for the entire Family!!   I know that underwear isn't a very fun gift to receive but it's a very practical gift and also very popular!  I get my girls underwear and socks for gifts all the time.  And at the ages they are at right now, they don't really mind.  I remember when my oldest nephew was much younger, my mother bought him some underwear one year and he gave her a look of death because it wasn't a very fun gift.  We all laughed so hard.  She gifted him underwear for a long time after that, more as a joke than anything and we just laughed.  It was fun, and practical!
But Fruit of the Loom is not just about underwear.  They have more products that are perfect for the family including some very comfortable Fleece Hoodies that either zip or you can pull over your head.  They would also make a great gift for someone.   They sent me a huge selection of items to cover the entire family.  Those items we received that we can't use, we'll be donating to a needy family.
Holiday Gift Idea – Boy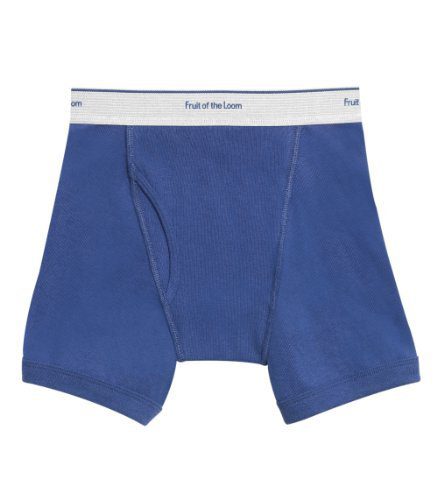 Fruit of the Loom makes Boxer Briefs for the little guys too.    They come in an assortment of 'boy' colors and sizes small to x-large.  They have a plush back waistband and leg bands that keep them in place.  They are super soft and are made with 100% cotton except the Heather Grey – those are 90% cotton and 10% polyester.   They sell them in 3 packs, 5 packs and 8 packs and each is assorted in color.   They don't seem to come in white.
Holiday Gift Idea – Girl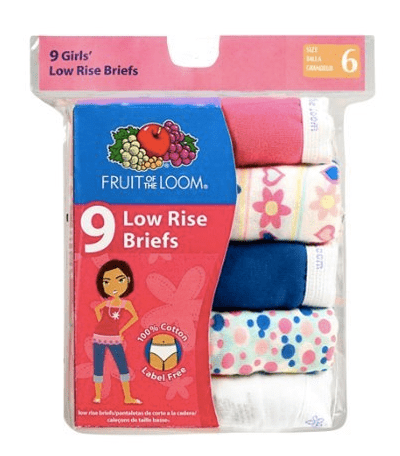 Fruit of the Loom makes Low Rise Briefs for the little girls that look just like the ones they make for mom, only with cuter designs!  The low-rise briefs are great because when they bend over, you can't see the waist band, but yet they aren't too low that they fall down.   They are also 100% cotton and are label free.  I'm so glad they make these label free now as that irritates me so I can only imagine how it bothers a kid!    They range in sizes 4 – 16 and assorted colors and designs.
Holiday Gift Idea – Man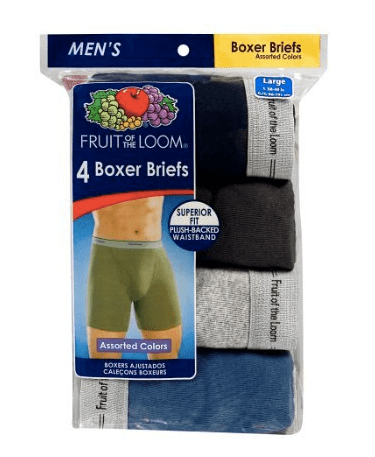 My husband has been wearing Fruit of the Loom for years.  They are the only brand he wears actually.  The boxer briefs are super soft and made of 100% breathable cotton and my husband doesn't mind receiving gifts like this for the holidays.  He is also very practical and is just happy to celebrate with all of us.   The Boxer Briefs come in assorted colors in stripes and solids and also have the plush-backed waistband.  My husband loves sleeping in these as they are super comfortable for him.
Holiday Gift Idea – Women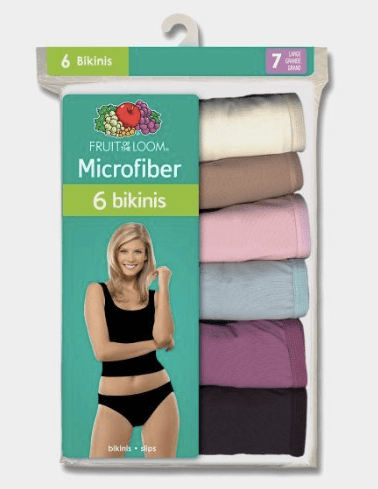 Fruit of the Loom makes a variety of items to make mom more comfortable including Microfiber Bikinis.   These are super soft and smooth under clothing so they won't show through.  Since mom doesn't really want lines to show through on her fancy clothes, these are perfect for that!  And since they feel incredible against mom's skin, she'll feel super comfortable even if she is just wearing sweatpants!  These come in a variety of sizes and colors.
Holiday Gift Idea – Women or Men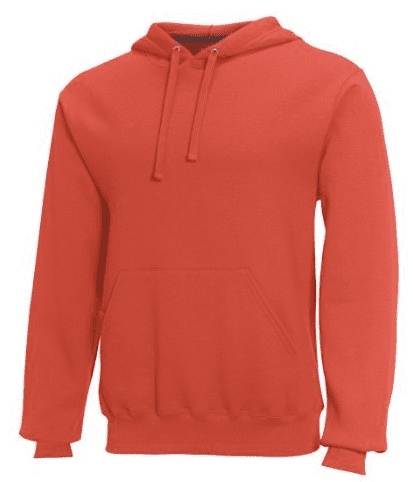 As I mentioned above, Fruit of the Loom not only has underwear, they also have really nice Hoodies for both men and women.  We received a few of them and let me tell you, they are extremely comfortable and super warm in these cold temperatures we are having in New England right now.  They come in a varitey of colors and range in size from Small to 3X!    These hoodies are full fleece and it has a media pocket for an ipod or phone.    These fleece hoodies are 60% cotton but so soft they feel like 100% cotton.  I have one on right now and love it.  But the best part is they cost undr $15 each!  You can't beat that and get the quality you get with Fruit of the Loom.
Looking for more gift ideas? Be sure to follow the Karen's 2013 Holiday Gift Guide Pinterest board for more great gift giving ideas!

Disclosure: I received a Free product for review. My opinions are 100% mine.