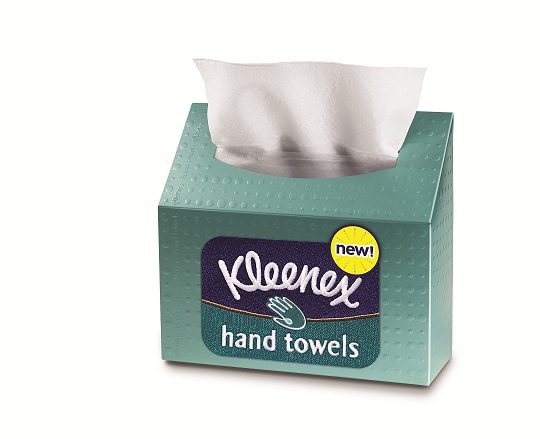 This post is Sponsored by Kleenex but my opinions are 100% my own!
Did you know that in the U.S. alone, people dry their hands on cloth bathroom towels approximately 200 billion times per year? That's a lot of hand washing. Single-use bathroom towels help reduce the spread of germs as compared to re-usable towels, providing consumers with a product that gives them a hygienic solution. To show consumers the difference, Kleenex Hand Towels placed a hand-washing station in the middle of busy Central Park in New York City. The reactions of those who interacted with the hand washing station were priceless as people clearly preferred Kleenex Hand Towels over the others.
Check out this video below…
I love Kleenex Hand Towels and use them a lot at certain times of the year, especially flu season and when we have big parties.  There is nothing worse than walking into a bathroom at a friend's house and seeing a gross towel hanging there to use to wipe your hands.  I'm not saying that my friends or myself for that matter, have gross towels in our bathrooms, but sometimes after the kids use them, they aren't the cleanest towels.  So with the Kleenex hand towels, you always get a clean towel.
Yes I do realize you are spending extra to purchase something that is going to be used once and then tossed in the garbage, but think about how much cleaner they are.  I also keep one in my kitchen for when I have big parties and we are working with food.  This way when we wash our hands to handle the food,  I know they are still clean after I dry them.

(1) Koupon Karen reader will win FIVE Boxes of Kleenex Hand Towels!

To enter the giveaway, use the Giveaway Tools widget below. This is a new widget I'm trying and I hope you like it. Please let me know if you have any questions about it or problems with it! Of course Facebook is in no way associated with this giveaway!
As a reminder, comments left on Facebook or Twitter will not be included. You must follow the instructions on the widget about the proper way to enter.
Disclosure: I received a Free Sample  from Kleenex Hand Towels to do this review.  My opinions are 100% mine.