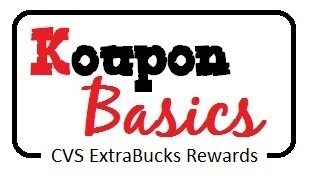 So now you have your CVS Extra Care card and you are handing it over to the cashier each time you shop, right?  And you know that you can earn ECB's (ExtraBucks Rewards) each quarter by having your prescriptions filled at CVS.  If you don't know what I'm talking about read this post.  Now I'm going to tell you about another program that pays you in Extra Care Bucks at CVS – it's their Beauty Club.
Earning ExtraBucks Rewards through the CVS Beauty Club
The CVS Beauty Club will give you $5 in ExtraBucks Rewards for every $50 you spend in qualifying Beauty Purchases.  It will be tracked on your card so you don't even have to think about it.   To start accumulating towards this reward, you'll need to sign up.  See someone in the beauty department for more information on how to sign up.
Then each week when you make a purchase of a beauty product, it'll accumulate until you reach $50.  You will be able to see your running total on the bottom of your receipt.  Now what I've found with this program is that it doesn't seem to track in real time –which means when you make a purchase, it won't add to your total right away.  For some reason there is a bit of a lag time so the next time you shop, your total will be updated.  If you think you earned your reward, scan your card at the coupon printer in the store before you shop next time to see if you get your reward.  If not you may not of reached your total yet.  But once you do, and the system has the final tally, you'll get $5 ECB's to spend in the store.
This is a continuous program so you will keep earning $5 as you spend increments of $50.  That's a pretty good incentive to shop there, don't you think?
Looking to learn more about couponing? Check the Coupon Basics for more helpful information. More will be added over the next several weeks.