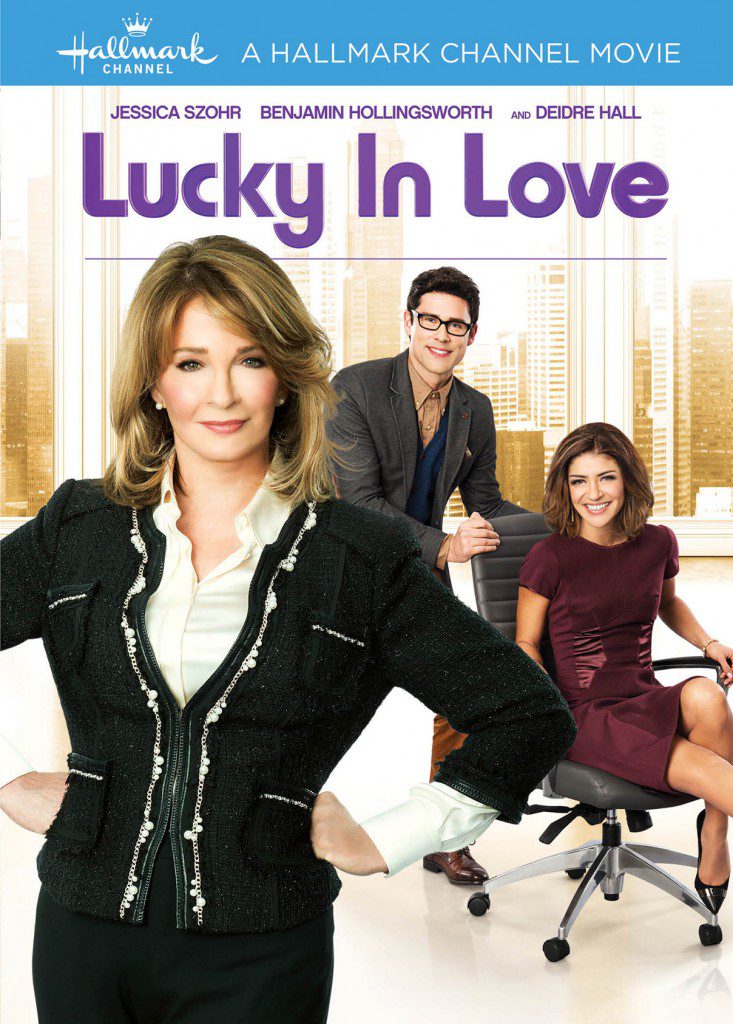 This post is Sponsored by Cinedigm but my opinions are 100% my own!
"LUCKY IN LOVE" was released on DVD and DIGITAL PLATFORMS on August 26, 2014.

Lucky In Love DVD starring Deidre Hall
LUCKY IN LOVE is an endearing romance starring Jessica Szohr, known for her role as Vanessa Abrams in the CW Network's hit TV show and cultural phenomenon "Gossip Girl." This original movie also features soap opera legend Deidre Hall, who has starred as America's most beloved heroine on "Days of Our Lives" and was recently selected to receive a Star on the Hollywood Walk of Fame.
You can see a preview of this movie here:  http://www.hallmarkchannel.com/luckyinlove/video/Preview/LuckyinLove
About Lucky In Love
Mira Simon has a definite idea of what her fantasy life entails: the perfect job, the perfect house and the perfect man. After a few innocent April Fool's jokes, Mira's dream life starts becoming a reality, and she soon realizes living her fantasy may not be all that it's cracked up to be.
You can find this where movies are sold for about $14.99.
Disclosure: I received a Free product for review. My opinions are 100% mine.