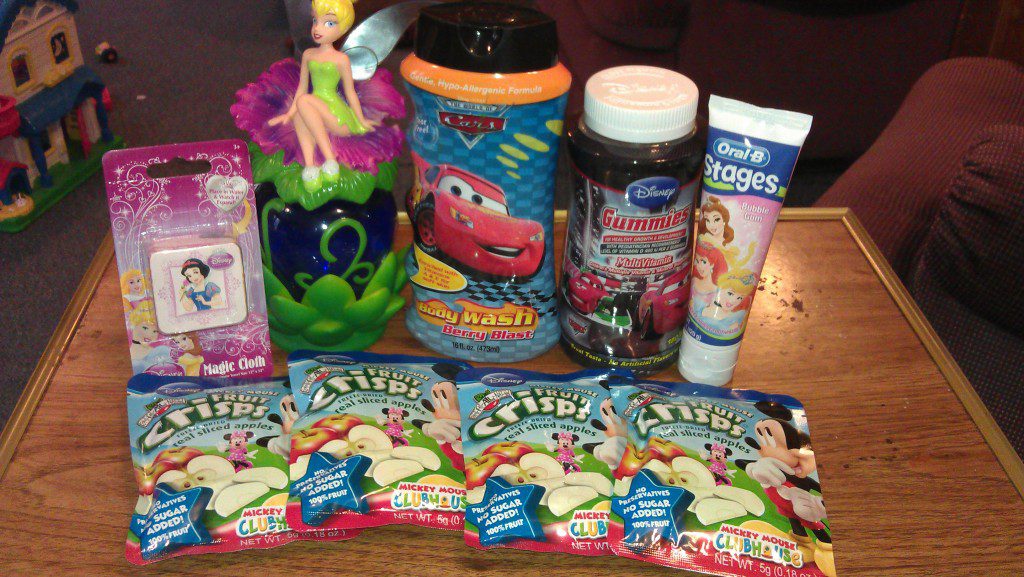 "With back-to-school season upon us we all know how important it is- and equally as challenging- to get our families to stick to healthy habits. This is especially true at this time when we're making quick decisions! The key is to make it EASY for our children to make good decisions- Disney has developed food, health and beauty products that make healthy habits more FUN."
"The "D-Lightful Living" campaign was just launched on Facebook to help families animate their daily routines.  The campaign helps busy moms & dads get their kids to live healthier lifestyles from brushing their teeth to eating healthy breakfasts by incorporating Disney Consumer Products into their routines.  Everyone is encouraged to share their stories and post to the Facebook page. AND each week a lucky winner will win the featured Disney Consumer Products."
Head on over to the D-Lightful Living Facebook page to enter!
My Thoughts: I like most parents, do struggle with my kids to get them to eat healthy foods and to take healthy precautions.  I have found that if it's fun they are more likely to do it, eat it or at least try it.  I'm super happy that Disney realizes this as well and has branded so many products which become more fun and are good for kids along with helping parents at the same time.
I received a few Disney Consumer products to share with my family.  Of course the girls were immediately drawn to them and were over eager to try any and all of them out.  If they came with just a regular logo they would of just been OK, not FUN to my girls.  So I would purchased items that have the Disney characters on them in a heartbeat if it meant my girls would use them.  And I have!
Would you?
Disclosure: I received the products pictured above in exchange for sharing this information. My opinions are 100% mine.