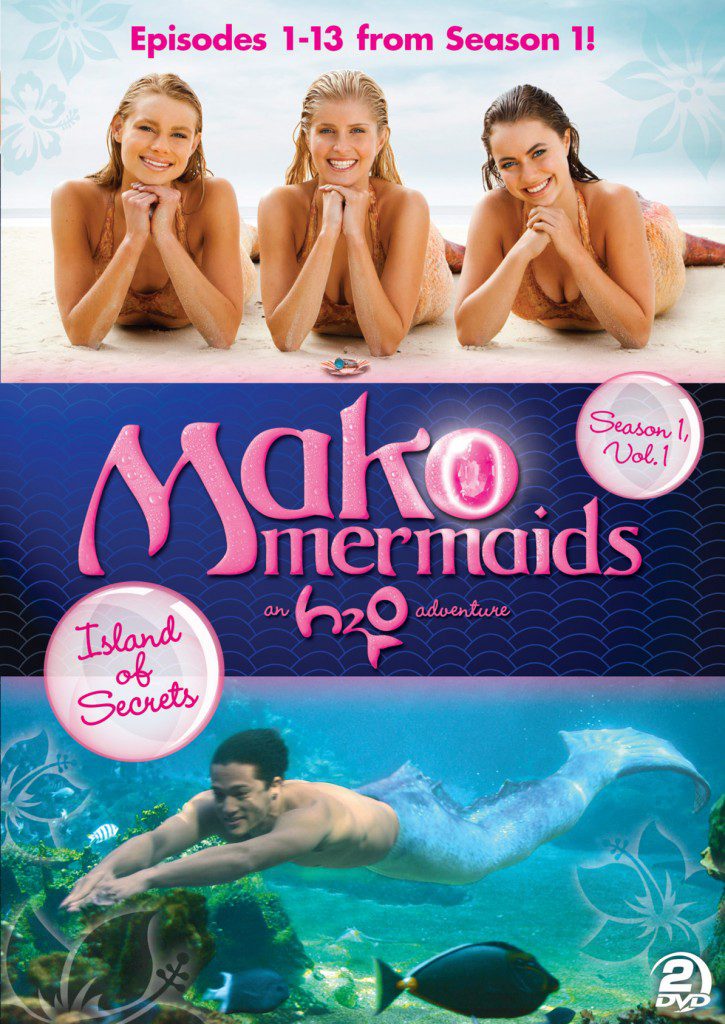 This post is Sponsored by Cinedigm but my opinions are 100% my own!
If your teen or pre-teen is a fan of H20: Just add Water, then are going to love Mako Mermaids: An H20 Adventure.  This is geared more towards teens but my preteen loves it so she's excited ot see this spin off!  It's clean and fine for little kids too.
 H20: Just add Water is the #1 ranked TeenNick television series which launched on Netflix in July 2013 to overwhelming response, with nearly 300K consumer ratings giving it 4.5 out of 5 stars!  My daughter being one of them!
About MAKO MERMAIDS
A new series spin-off of the smash hit H2O – JUST ADD WATER. Real-life mermaids Sirena, Nixie and Lyla are part of a mermaid pod, which lives in the waters of Mako Island. It is their job to protect the Moon Pool and guard it from trespassers. But on the night of a full moon, the mischievous mermaid girls neglect their duties. Suddenly sixteen-year-old land-dweller Zac enters the Moon Pool and is given a fish-like tail and amazing powers. The girls must venture onto land and take back Zac's powers – or risk being cast out forever!
If you aren't familiar with it, here is the trailer..
Disclosure: I received a Free product for review. My opinions are 100% mine.