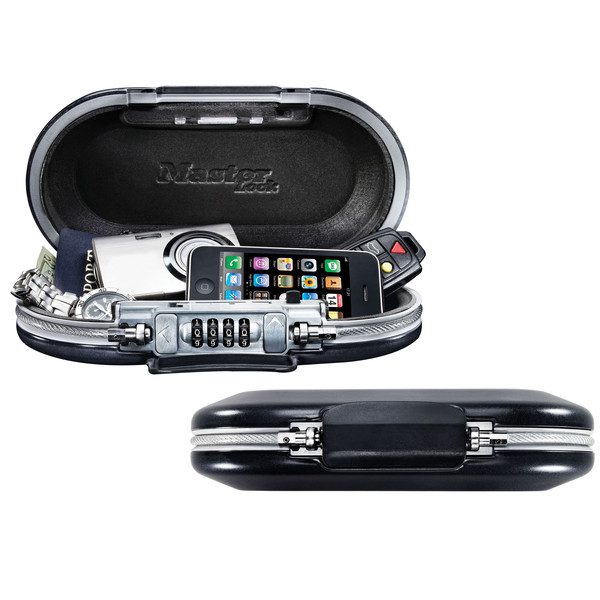 An average of 34% of Americans spend 1-3 nights away from home during the holidays, making safe travel precautions an important item on the holiday check-list to keep homes and families secure during the holiday season's hustle and bustle.
Keep that lived-in look. It is important to make your home appear active while away to discourage potential break-ins by setting a timer for lights inside and out and keeping a radio or TV on to create the illusion someone is home.
Toast Don't Post. Resist updating social network accounts with travel plans to avoid having the news of the unoccupied status of your home fall into the wrong hands. Instead, spend that time in the company of friends and family toasting to health and happiness.
Lock it Down & Carry it On. With a reported 200 items stolen each day from airports, keep valuables and property safe by carrying them with you at all times. Secure checked and carry on items with a TSA-accepted lock and be mindful of your appearance to prevent being a target for theft.
Since cell phones wallets and jewelry are among the top stolen items in airports, the 5900D SafeSpace will ensure your valuables are kept locked on the go while traveling.
Product Features:
Ideal for recreation, campus, office, travel or leisure use.
Lightweight & Portable. Protects MP3 players, cell phones, cameras, gaming devices, cash, credit cards, jewelry, keys, passports, sunglasses or other small valuables
Lock Up & Lock Down. Lock up valuables with the cable wrapped tightly to the safe or wrapped securely around a fixed object. Cable doubles as a carrying handle
Durable Water-Resistant Construction
Set-Your-Own-Combination for locking convenience
Ear Bud/Charging Cable Access Port
Shock absorbing foam lines the interior storage area

(1) Koupon Karen reader will win a  5900D SafeSpace!

To enter the giveaway, use the rafflecopter widget below. You can now sign in with Facebook and it will remember you each time you enter another rafflecopter giveaway. Of course Facebook is in no way associated with this giveaway, the people of rafflecopter just want to make it easier for you to enter giveaways now.
As a reminder, comments left on this blog post, Facebook or Twitter will not be included.  You must comment within the Rafflecopter Widget below.
Disclosure: I received a Free product for review. My opinions are 100% mine.