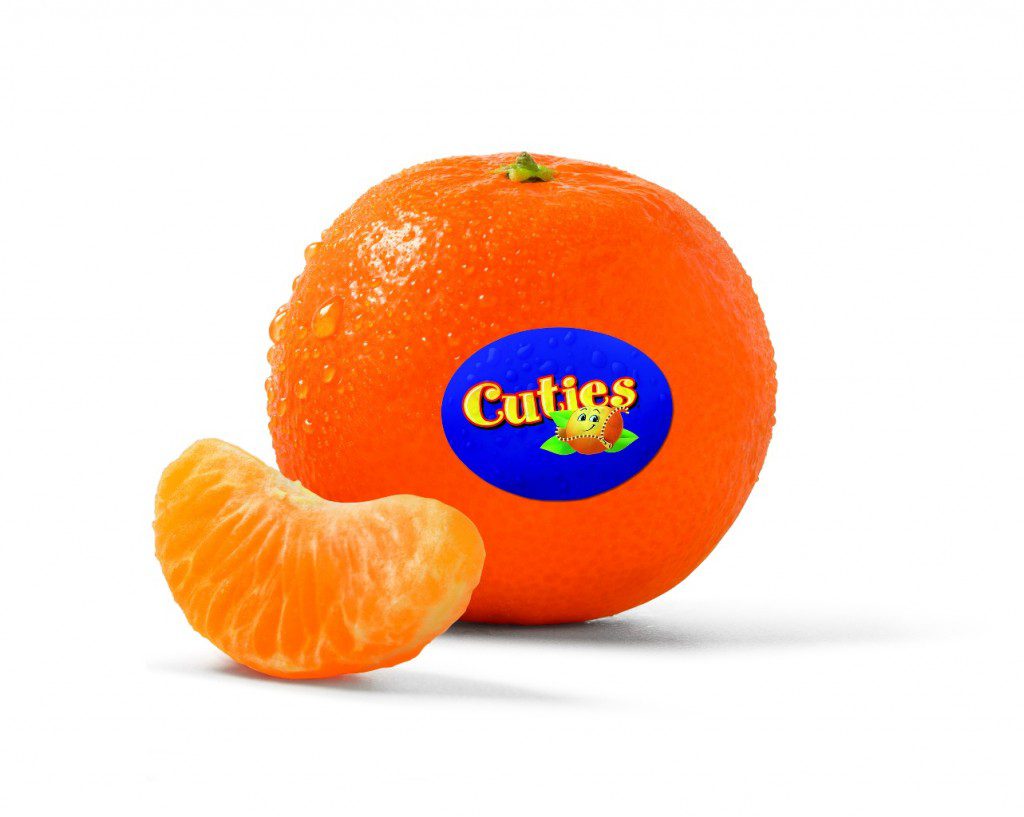 I received compensation from McDonald's in exchange for writing this review. Although this is a sponsored post, all opinions are my own.
I seriously can't believe that we are almost mid December.  This time of the year flies by so fast.  If I had just 3 more hours each day to get everything done in a timely matter, I'd be so happy.  Actually,  that would make a great Christmas Gift!  Since that isn't going to happen, I have to find ways of squeezing in more time each day from now until the end of the year.
When I first became a mom, I had NO IDEA how to juggle it all.  I seriously cried through the holiday season.  No lie! Having a baby in November and going through Postpartum depression didn't help!  But after 10 years of doing this, I've learned a few tricks to help me survive the holiday season, keep myself and my family happy and be ready for the big day on December 25th.
Start Shopping Early
I shop all year long.  If I see something that would make a great gift for someone, I buy it when I see it.  Even if that means shopping in June!  For example, my oldest daughter told me the first day of school this year, that her teacher loves Owls.  So I kept my eye open for something I knew she'd love for a gift this year.  By the end of September I had her gift!  The years I've ignored shopping earlier, I always felt stressed trying to figure out what to buy for everyone.
Simple is Better
Before I had kids, I decorated my tree like crazy, along with the house.  It's my favorite holiday and since we celebrate it all month long, I really used to get into it.  But when the kids came around, putting up the tree turned into a chore.  So to not make it feel that way, I pick and choose what decorations to put up each year and pack the rest away.  Simple is better has become my motto and I've stuck to it the past few years.  It makes things so much easier!
Plan Ahead for Meals
Since I'm on the go so much right now, making dinner has become a chore too.  I'm not that big into cooking as it is, but when I don't have time, then I really don't enjoy it.  So when my husband says "Lets go out to eat" I go with it, even though that means spending more money.   Sometimes we don't even have time to sit down and eat. When that happens I like to go through the drive-thru at McDonald's to grab something quick to eat.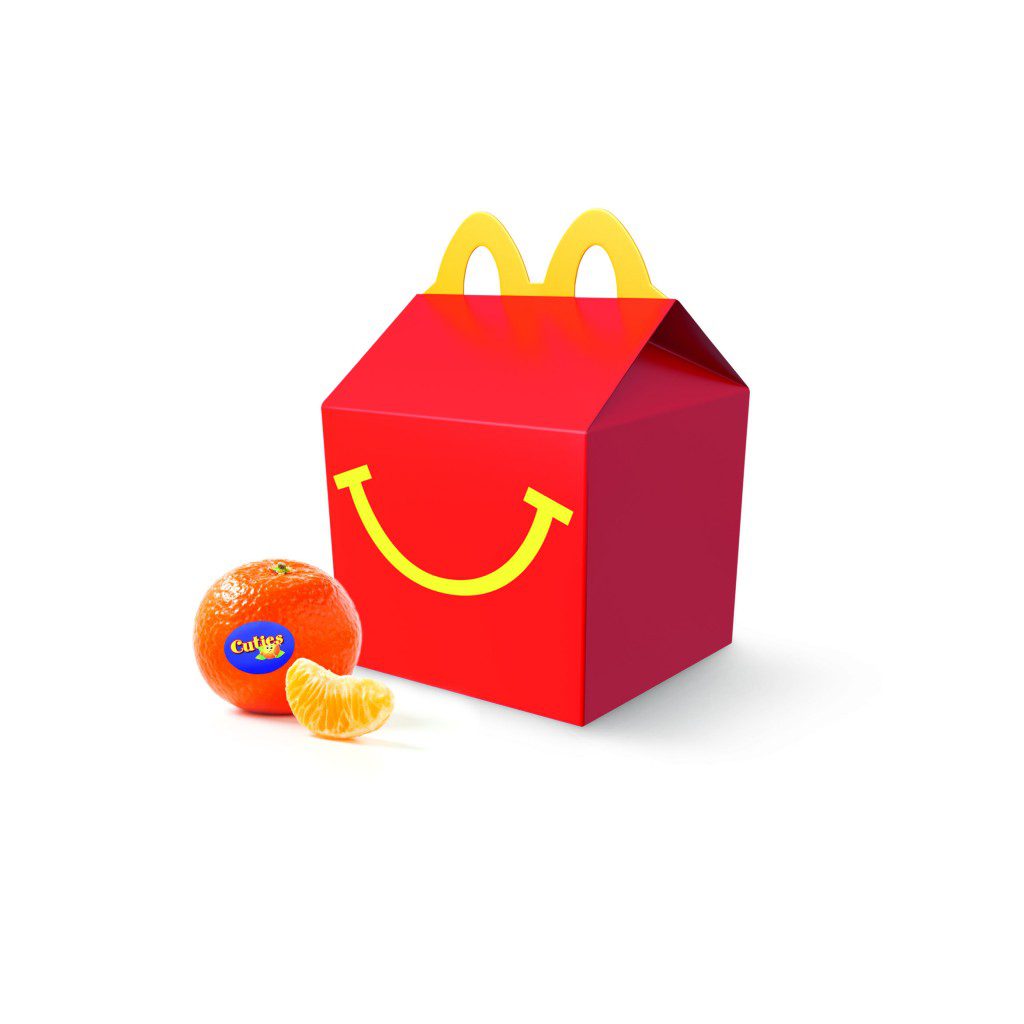 McDonald's has been working hard on making their menu better for the entire family, including the kids.  In case you hadn't noticed, as of December 1, 2014, customers nationwide can choose to enjoy Cuties as a side in Happy Meals and Mighty Kids Meals, as well as "a la carte," or just purchasing the side option itself.  I love having the option to build my own meal for the kids and they love Cuties!  Because the menu isn't pre-set for them, they are more likely to pick the Cuties when given the option.
Don't know what Cuties are?  Cuties are a sweet and delicious kid-sized fresh fruit choice providing an excellent source of vitamin C and providing about one-quarter (1/4) cup of fruit; they are small and easy-to-hold and peel. My girls can peel them all by themselves, which is something they like to do.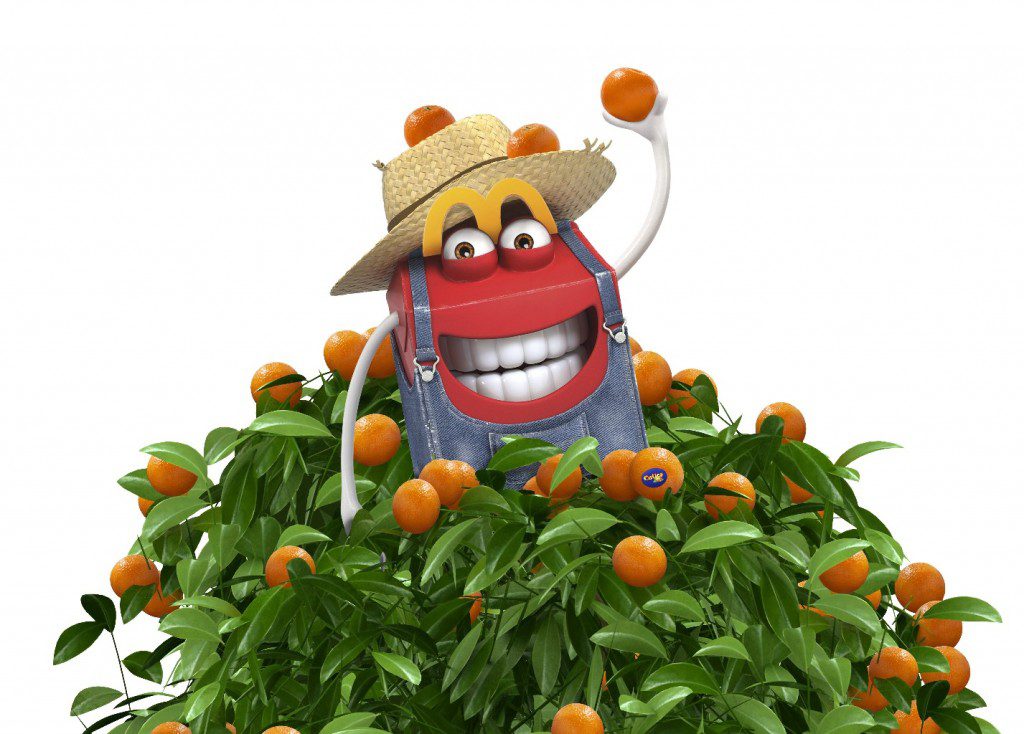 And as a mom, I like knowing where the food my kids are eating, comes from.  McDonald's is partnering with Sun Pacific, a family-owned fruit grower, to deliver California-grown Cuties to customers across the country.  Awesome!
Cuties will be available as a Happy Meal side choice for a limited time while Cuties are in-season through March 2015.  So a perfect time to help you feed your family on the go while trying to get your holiday to-do list complete!
I love that McDonald's is dedicated to helping customers find a balance of great-tasting menu choices; as such, McDonald's will continue to evolve its iconic Happy Meal
With the addition of Cuties, the side choices for the kiddos now include:
Cuties
Go-GURT low fat Strawberry Yogurt
Apple slices
The combination of what they can choose is endless.  (Okay, not really endless but a lot of choices for the kids!)  If your kids like more than one side option, they can choose both apple slices and Cuties in the same meal.  Or they can choose Go-GURT low fat Strawberry Yogurt in addition to apple slices or Cuties.
Along with their meal, the drink choices now include 1% low-fat milk, 1% low-fat chocolate milk and 100% apple juice.  You would think all these choices would mean more money out of your pocket.  But it doesn't.  The Happy Meal is priced starting at $2.99.
We all can benefit from a variety of wholesome foods and nutrients in our diets every day to help keep us strong, healthy and performing at peak levels. That's why McDonald's is constantly looking at their menu to ensure its giving their customers (including the youngest guests) a selection of balanced choices.  As a mom, this makes me feel really good.   Especially when I'm crunched for time.
Will you stop by McDonald's and grab some Cuties during your holiday madness this month?

(1) Koupon Karen reader will win a $25 Arch Card for McDonald's.

To enter the giveaway, use the Giveaway Tools widget below. Email and feed subscribers will need to click-through to the site to enter the giveaway.
As a reminder, comments left on Facebook or Twitter will not be included. You must follow the instructions on the widget about the proper way to enter. Of course Facebook is in no way associated with this giveaway!
If you are looking for more giveaways, be sure to follow my Fun Giveaways Pinterest board!
Disclosure: I received a Free product for review. My opinions are 100% mine.