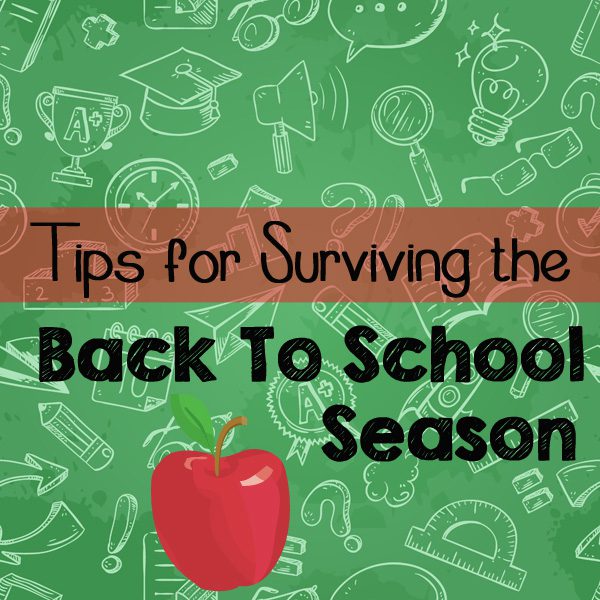 The postings on this site are my own and do not represent the views of McDonald's!
We have been back to school for a month now and we are pretty much back into a routine. A busy routine, but a routine at least! I live for our routine as it makes my days easier. That being said, even though we are into our school routine, we have sports that change throughout the year. So some months are busy than others. Right now we are in a busy month with both girls playing softball, but not on the same team or league.
I know you are just as busy if not even more busy than me, so I want to share with you my top tips to get you through the crazy Back To School season of running your kids back and forth.
Tips for Surviving The Back To School Season
Make A Family Calendar
My Calender is my life. And the more I talk to friends, the more I find so many people use one to keep track of everyone's events. I like to use the calendar on my phone. I make a calendar for each family member and give them each a different color. Then I either pull up an individual calendar, or see them together. I can even share one if I need help. Months when my husband has a lot of appointments I need to attend with him and I need help with child care, I can share his calendar with friends to see who can help out. I couldn't live without my calendar!
Carpool with Friends
At least one other friend has the same activity as my girls so whenever possible, the girls carpool with other friends to after school activities. This is especially handy when we have more than one thing going on a day. It can get crazy trying to juggle getting both my kids to different places at the same time. I may feel like supermom some days, but I certainly can't fly or perform magic. At least not yet!
Grab a Quick Wholesome Meal at Home or on the Go!
By the time I get to dinner, I'm either exhausted or out of ideas. So on the weekends I like to put together a few quick meals I can cook in a flash. I also turn leftovers into a meal and freeze it. Once we have enough for everyone, I heat those up for dinner one night and everyone gets something different. And it's like a FREE meal. And of course we sometimes pick up something on the go!
My youngest has softball practice on Tuesday nights, my oldest has Girl Scouts on Wednesday and then she has softball practice on Friday nights. And on Saturday they each have two games so that's four games in all. Needless to say, I'm running around 3 nights a week and then all day on Saturday. So guess what I do? I stop at McDonald's and grab them a Happy Meal!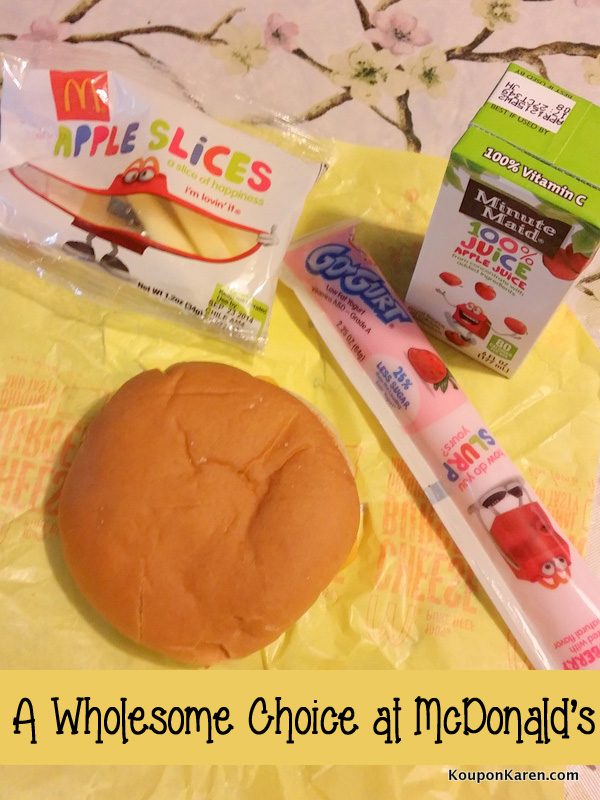 Did you know that you can grab a McDonald's Happy Meal for as low as $2.99? McDonald's Happy Meal is the perfect option when you are too busy to cook and on the go. Plus it's a simple lunch or dinner and the kids will love you for it.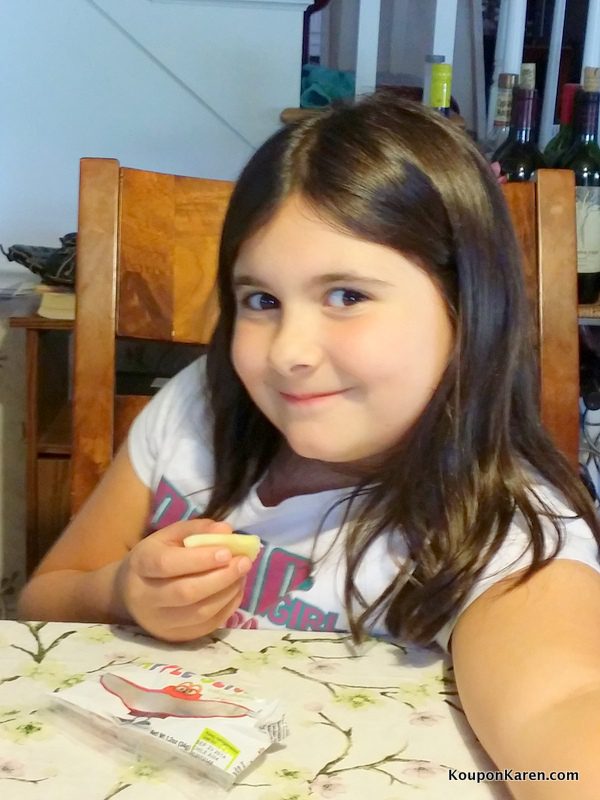 Happy Meal's can be a great option for your kids because it provides wholesome side dish options with Apple Slices and Go-GURT Low-Fat Strawberry yogurt.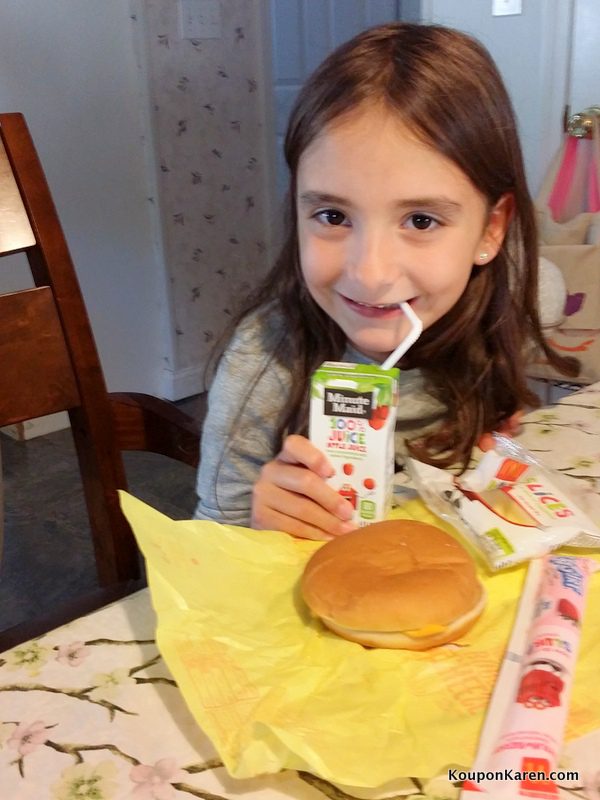 Plus they can get 1% low-fat while milk, fat-free chocolate milk or 100% apple juice. My kids are always excited to get apple juice with their Happy Meal and I don't mind since it's 100% juice.
And I just found out that they are adding something new to their Happy Meals this fall – Cuties clementines from Sun Pacific! My kids L-O-V-E cuties and this will be a nice surprise for them. Shhh! Don't tell them!
And of course we have to make an "Apple Smiley Face"!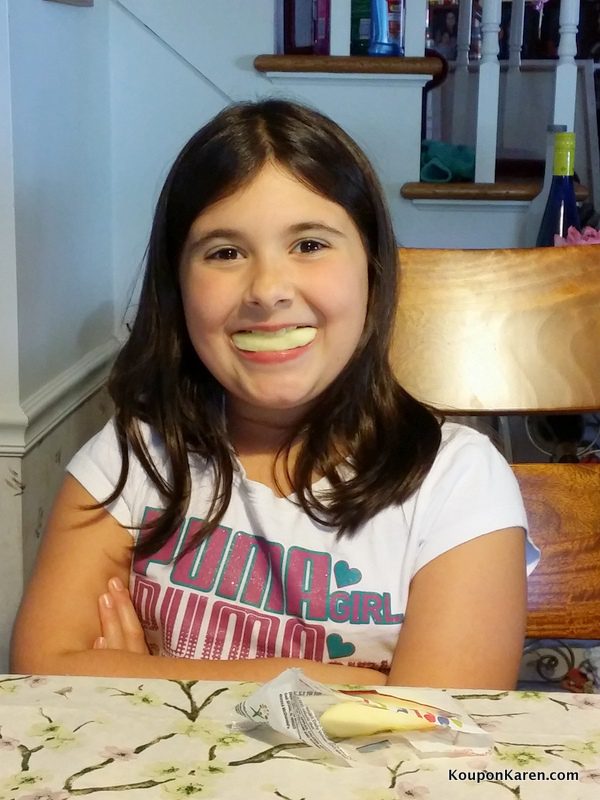 My kids are so much fun!
I love that McDonald's is making an effort to make the Happy Meal a great option for my kids. Honestly my girls don't care if they are getting fries or cookies – they are just happy to have a Happy Meal so these delicious options work for us!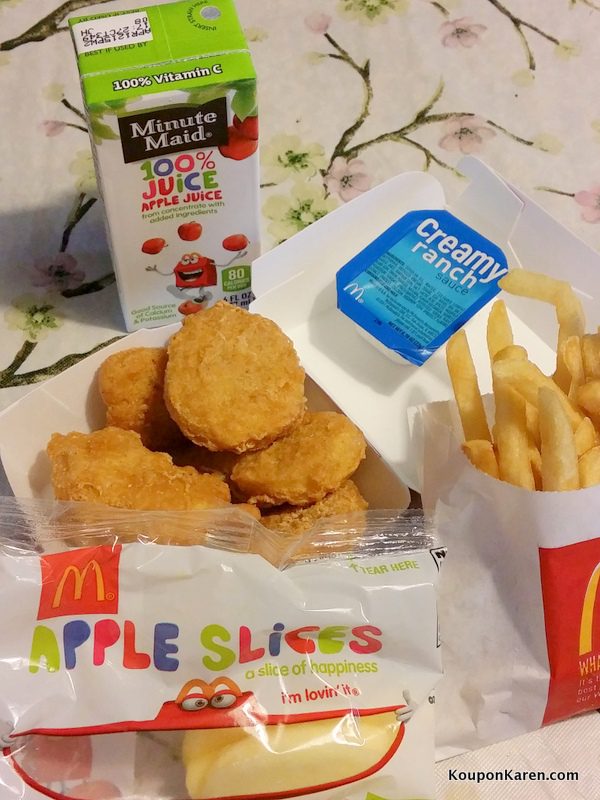 McDonald's Happy Meal reminds families of the fun and happiness of the menu offering, while reaffirming that McDonald's is a brand that cares about children's well-being through the food they serve. And I love that!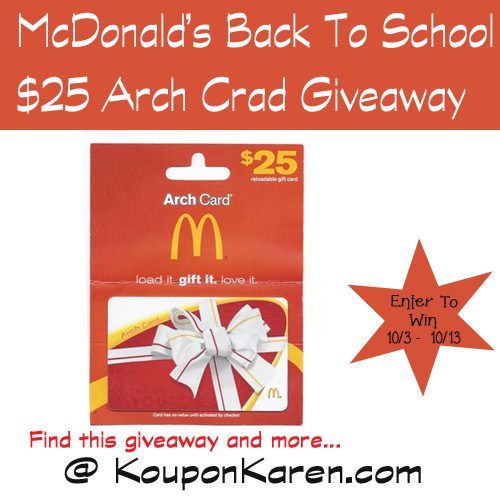 (1) Koupon Karen reader will win a $25 McDonald's Arch Gift Card!
To enter the giveaway, use the Giveaway Tools widget below. Email and feed subscribers will need to click-through to the site to enter the giveaway.
As a reminder, comments left on Facebook or Twitter will not be included. You must follow the instructions on the widget about the proper way to enter. Of course Facebook is in no way associated with this giveaway!
By submitting an entry to this giveaway you agree to the following Terms & Conditions: Giveaway ends 10/13/14 at 11:59 pm EST. US Residents Only. Must be 18 years or older to enter.
If you are looking for more giveaways, be sure to follow my Fun Giveaways Pinterest board! Disclosure: I received compensation from McDonald's in exchange for writing this review. Although this is a sponsored post, all opinions are my own!