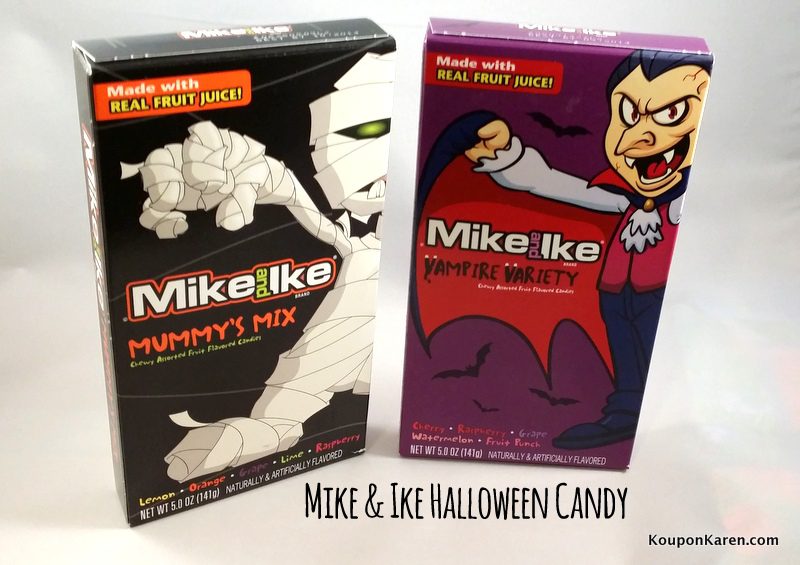 This post is Sponsored by MIKE AND IKE® but my opinions are 100% my own!
Continuing to celebrate the reunion of the dynamic candy duo Mike and Ike, Just Born Quality Confections is releasing two Halloween themed editions of the iconic MIKE AND IKE® fruity, chewy candy.  MIKE AND IKE® Mummy's Mix and the new MIKE AND IKE® Vampire Variety are perfect for all trick-or-treaters this Halloween!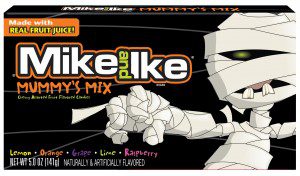 All MIKE AND IKE® Halloween mixes and others including Original Fruits, Tropical Typhoon®, Berry Blast®, Red Rageous!™ and more, are now made with real fruit juice that enhances the great flavors!  Mummy's Mix contains the great tastes of Lemon, Orange, Grape, Lime and Raspberry w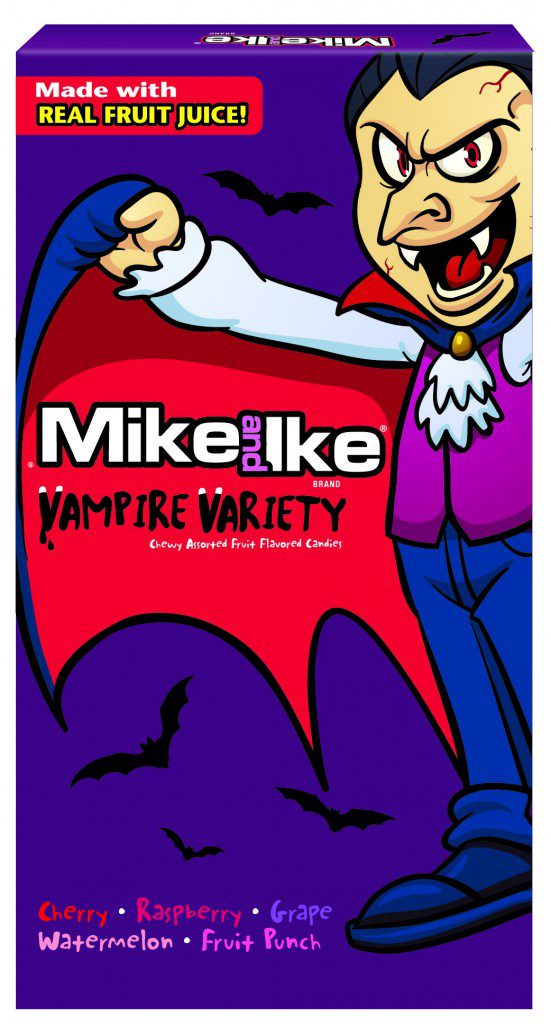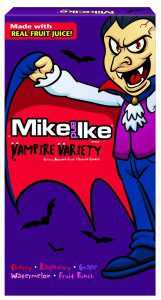 hile Vampire Variety includes Cherry, Raspberry, Grape, Watermelon and Fruit Punch.
The Halloween flavors are available in several packages including 5 ounce theater boxes of Mummy's Mix and Vampire Variety.  There are also 45 or 72 count variety bags that contain individually wrapped snack size bags of Mummy's Mix and Vampire Variety. The price for the Halloween theater box varieties is about $1.00-$1.39.  The Halloween mixes and all other varieties can be found in supermarkets, mass market retailers and drug stores.
We received some samples of the Mike & Ike Halloween candy.  I love chewy candies like this but of course I couldn't have many of them because of my diet but the girls enjoyed them.   The small bags for passing out for Halloween are perfect snack sizes and those went before I could get a picture!   But the flavors of them all were great and I love that they are now made with real fruit juice.  My favorite flavors are Cherry and Watermelon but the girls loved them all.
Mike & Ike have always been a favorite of mine and I love how they are still making them fun to eat with these cute Halloween boxes!  Aren't they adorable?
Disclosure: I received a Free product for review. My opinions are 100% mine.