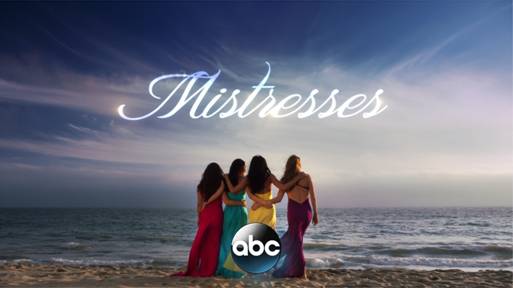 Disclosure: This post is part of an all expenses paid press trip to Los Angeles provided by Disney.  All thoughts and opinions are 100% my own.  All giggles and squeals will also belong to me while attending these events in LA.
The Mistresses of ABC are back tonight for the 2nd episode of the season.  Did you watch last week?  Did you see who Savi choose?  Were you happy?  Sad? Didn't really care?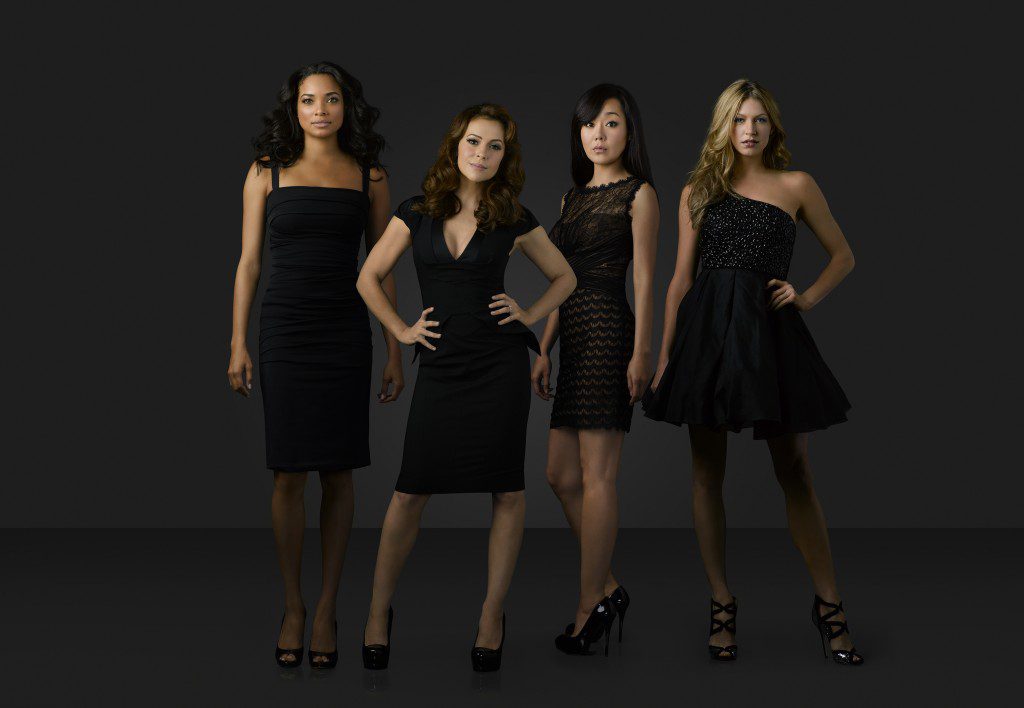 I was actually happy with Savi's choice.  Not that I really want to see a marriage end, but it seemed like Savi and Harry were in a bad spot.  She would have never been with Dom if she was completely happy with Harry.  And Dom really does seem to care a lot more about Savi and really appreciate her.  Not every marriage is going to work out and it was clearly obvious to me that Savi also had feelings for Dom so it was right of her to make the choice she made.
So I'm excited for episode 2 of Mistresses tonight on ABC at 10pm EST.  I can't wait to see what happens next!
ROMANCE, WORK AND GHOSTS FROM THE PAST BRING CHALLENGES TO THE FOUR FRIENDS, ON "MISTRESSES," MONDAY, JUNE 9 ON ABC

"Boundaries" – April throws caution to the wind and begins a blissful affair with handsome artist Daniel Zamora (guest star Ricky Whittle). Meanwhile, Joss and Harry seem to clash over everything when they're hired to throw a lavish party for a wealthy housewife (guest star Krista Allen). Savi returns to the firm and bristles at sharing an office with stunning new attorney Antonia Ruiz (guest star Rebeka Montoya), who appears to have no sense of personal boundaries. Karen faces some ghosts from her past when she's called upon to testify at Elizabeth Grey's parole hearing, on "Mistresses" MONDAY, JUNE 9 (10:01-11:00 p.m., ET) on the ABC Television Network. Penelope Ann Miller guest stars as Elizabeth Grey.
While in Los Angeles last month, we also had the chance to visit the set of Mistresses.  I was so excited as I'd never seen a set before.  As I told you last week, Jason George met with us and showed us the Law Office.   But we also saw Savi's kitchen, April's shop and Harry's new home.
April's Shop Set Visit
I LOVED walking through April's shop.  It is beautiful and full of beautiful things.  Her shop along with Savi's kitchen is inside a warehouse.  It amazed me that it was inside because whenever we saw Savi's kitchen, there is always such great sunlight in it.  It's so cool what they can do to make something look so real and believable.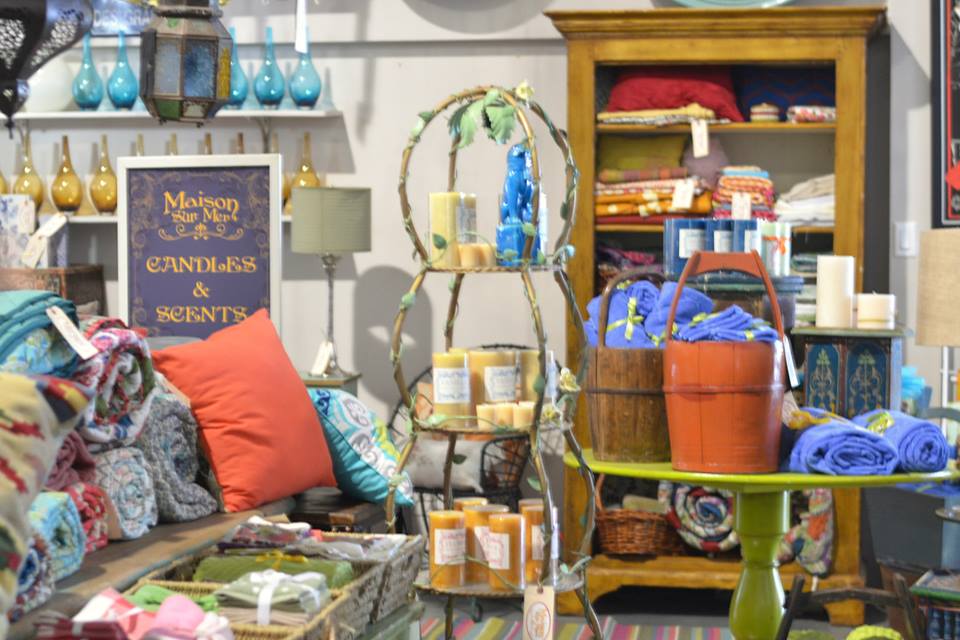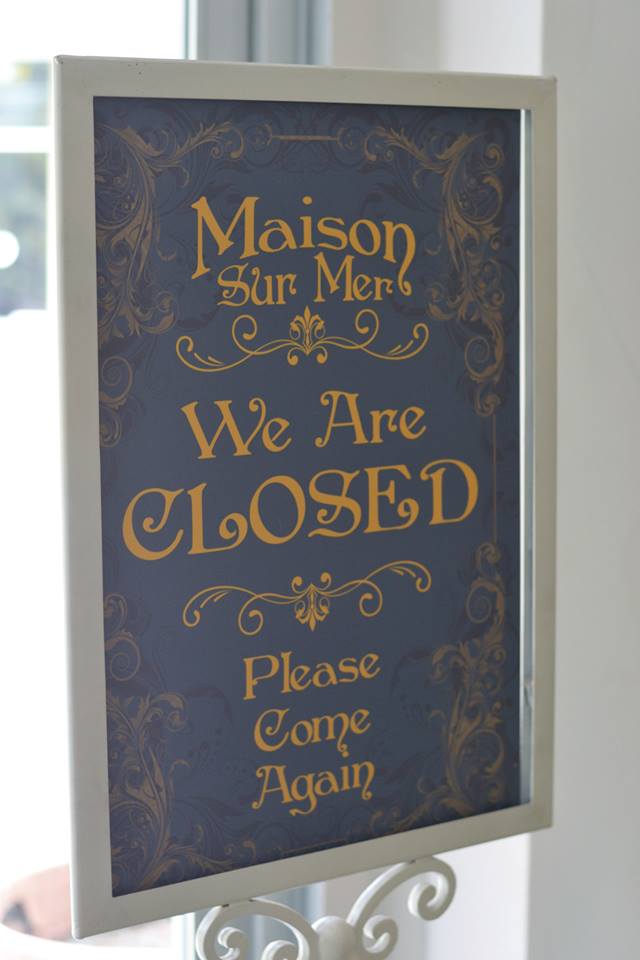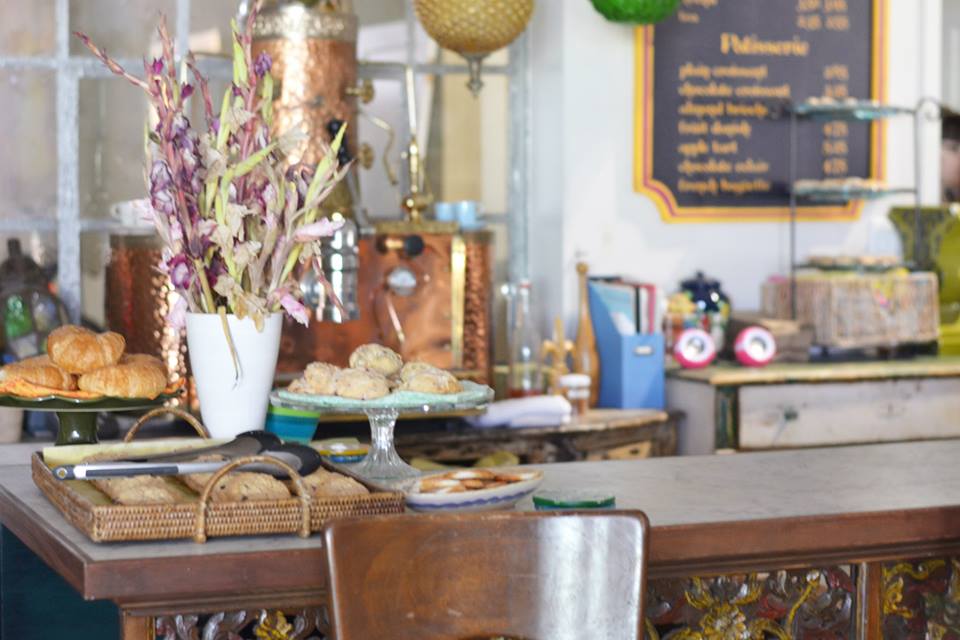 April's shop is so fun and so real.  I could have shopped in there myself!   It's full of such great items and they told us that everything there is on loan.  ABC doesn't own any of the items, they are just borrowing them for the set.  Pretty cool.  I bet that's a fun job – 'shopping' for her store.
Savi's Kitchen
Savi's kitchen is also beautiful.  The dishes, the counter tops, the stove! It's all beautiful.  I was so in awe and thinking how I'd love so many parts of her kitchen that I didn't even realize that I have the same stove that Savi has!!  My mother saw the picture I posted on Facebook and commented on how her stove was the same as mine.  I had to go back to my pictures to see and she was right.   The same thing!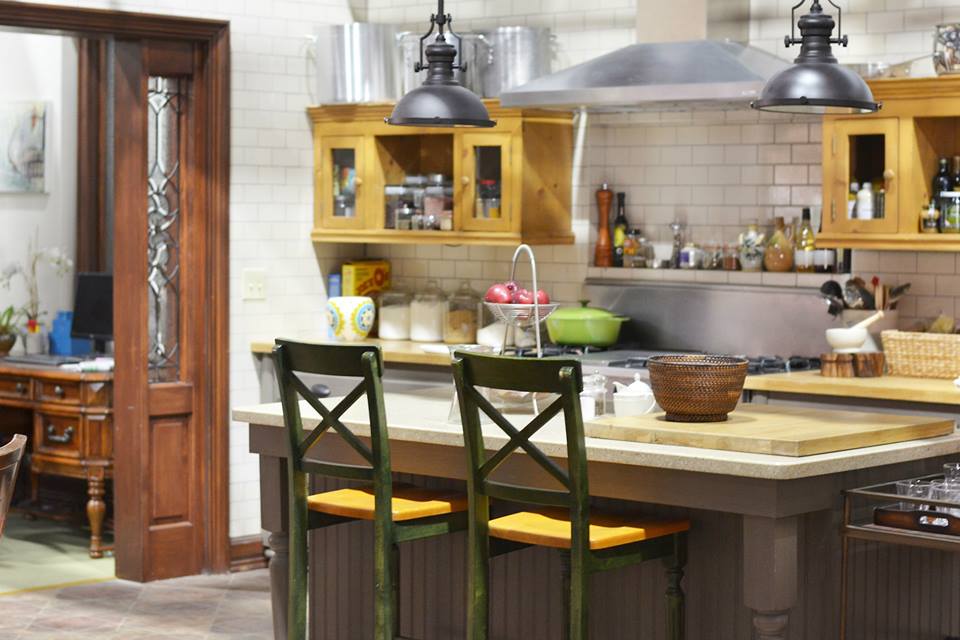 Harry's House
Since Savi choose Dom, Harry is moving out.  And he's got himself a cute little place that we also walked through.  It's your typical guy place and they did a nice job putting it all together.  Harry's house wasn't inside the warehouse.  His place had its own building, like a little house in the middle of the lot!  Not really much for outside but really nice inside.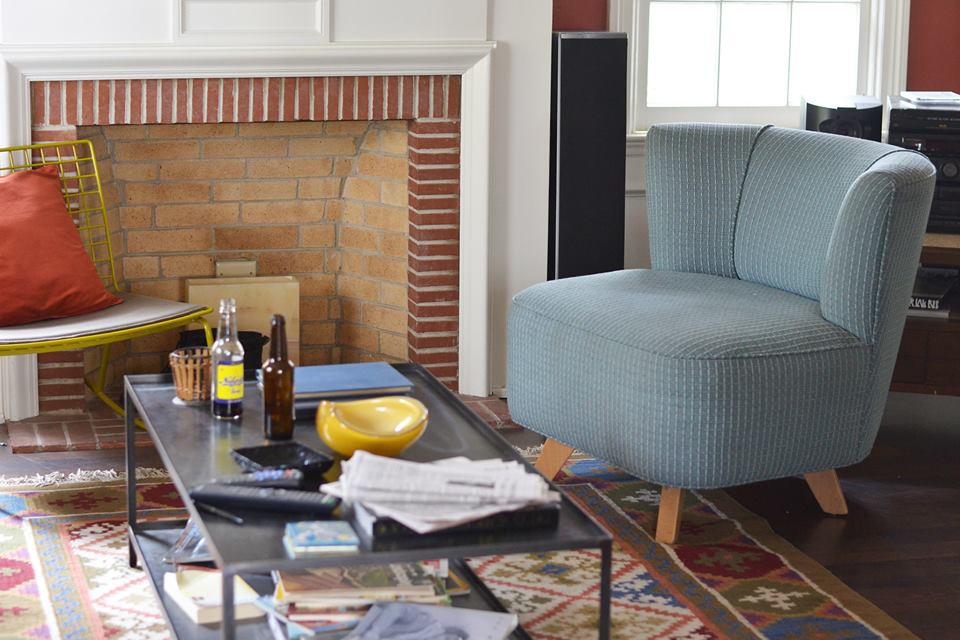 As I walked through these sets,  all I could think about was that these four fabulous actresses had been there before!   I wish we could have seen them actually taping on one of these sets because I couldn't even imagine where the camera guys would be and such because the sets weren't huge.   They were set up like real rooms.  I guess that's part of the mystery of making TV Shows.
Location Set Visit
Besides going to the studio lot and seeing the sets we saw, we also went on location to a neighborhood in Los Angeles where they were using a house to shot a scene with Joss a new guy coming up this season Justin Hartley who plays a character named Scott.  I'd heard of how in Hollywood they will sometimes use homes to film in rather than setting up a complete set for a short scene.  But I hadn't really put much thought into it and how it was done.
As we drove up the street to a nice residential area, we began to see all kinds of trucks on the street leading up to the house they were using.  I'd imagine the neighbors are either not very happy about things when this happens, or they are used to it.   I suppose if they are only there a few days it's not really a big deal.
You can imagine our surprise when we walked up to this house and out walks Jes Macallan (Joss)!!!  Actually I should say the beautiful and bubbly Jes!  She was so excited to see us, actually just as excited as we were to see her.  And she is so down to earth but yet seemed so much like her character on the show.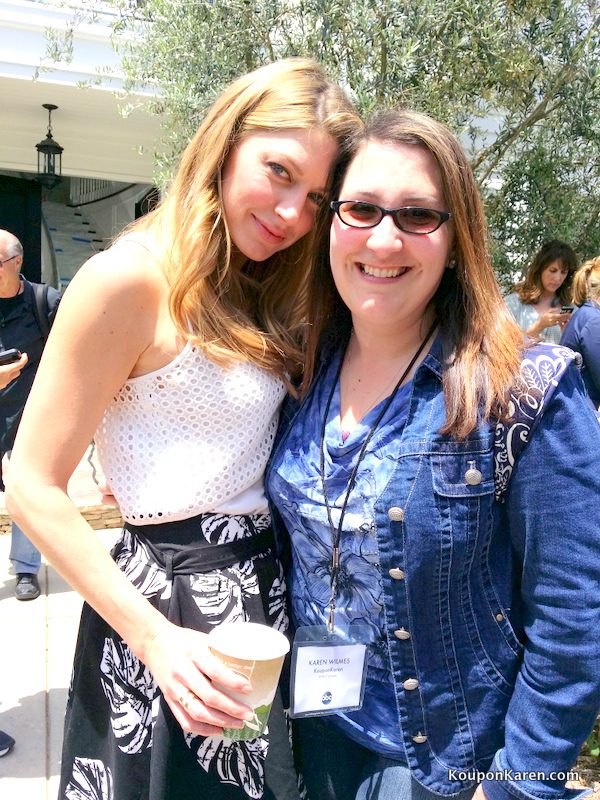 She chatted with us, asked us about blogging, asked us about the show and even took pictures with us!
And then out walked Justin Hartley – the super cute and handsome and oh so funny Justin Hartley!  He is a new character named Scott.  He'll be on later this season.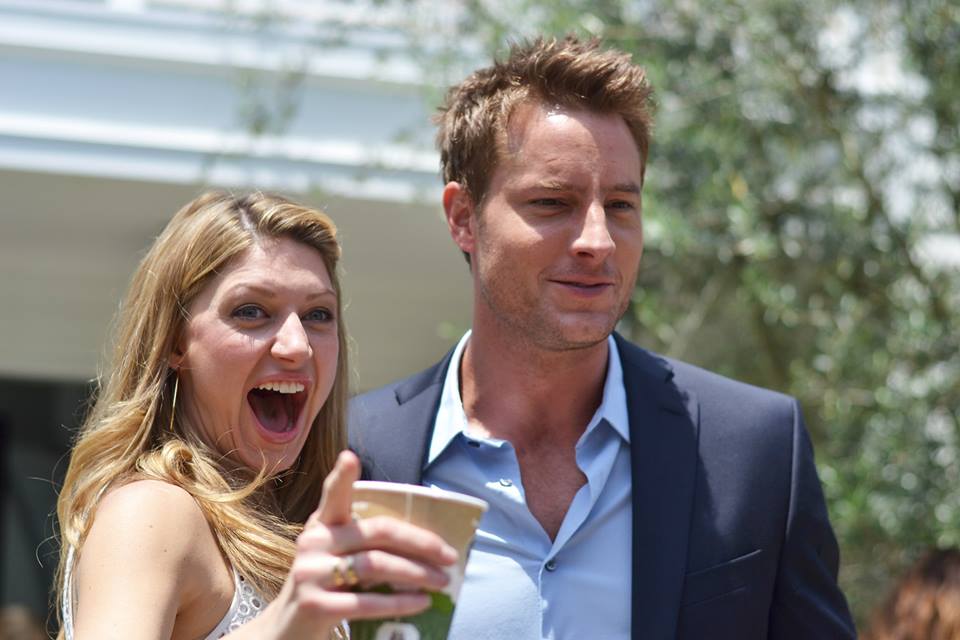 But he is hilarious!  He had us laughing so much and they he asked us to sing happy birthday to him, even though it wasn't his birthday.  He just always wanted a big group of people to sing to him. So we did!  It was fun.  He's great and really, really handsome in person.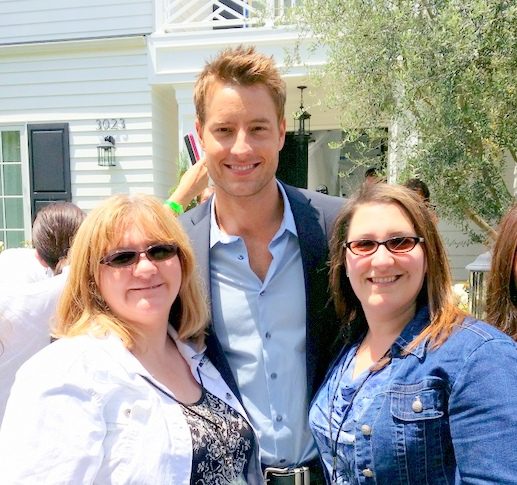 This was such an amazing opportunity to not only meet Jess and Justin, but to also get a sneak peek at how things run behind the scenes.  So know as I watch each episode of Mistresses this season, I can imagine being on those sets!!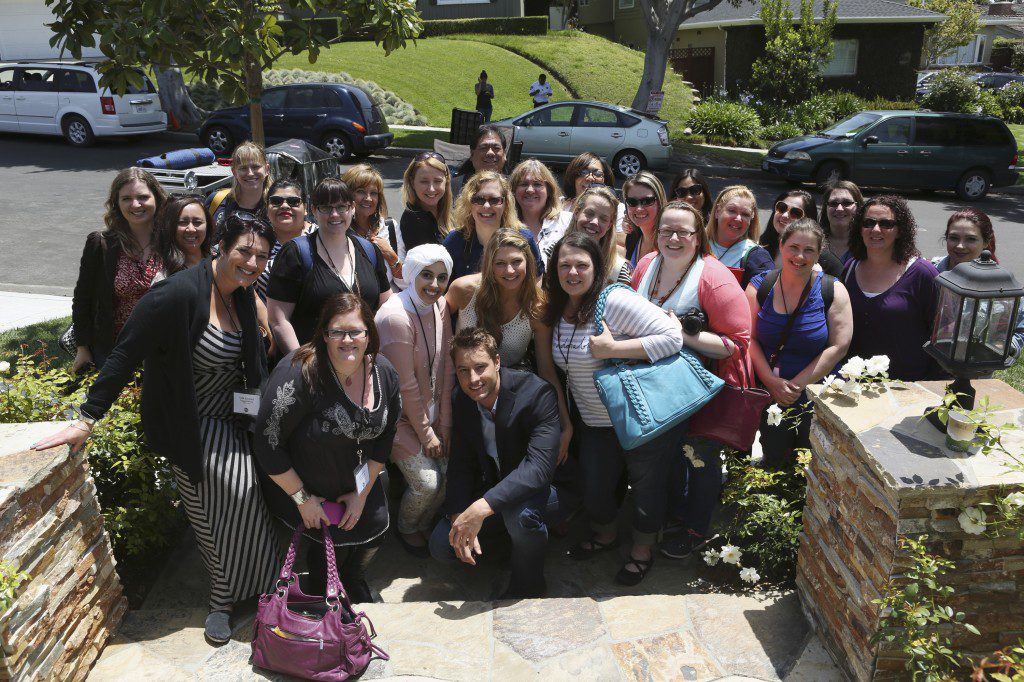 So make sure you tune in tonight to ABC for Mistresses Season 2 Episode 2 at 10 pm EST.  I can't wait to watch it.  And follow along on Twitter with #Mistresses and #ABCTVEvent and tweet with me, the other bloggers from this trip, fans and even some of the cast!