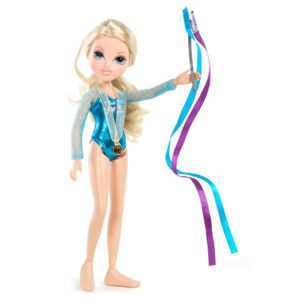 Product Name:   Moxie Girlz World of Sportz Avery
Product Information:   Moxie Girlz™ are all about individuality and confidence, and they show it in sports they choose. Product Features:  Each Moxie Girlz™ doll wears a different sports outfit; includes sports accessories.
Avery™ (Gymnastics)
Sophina™ (Soccer/Football)
Kellan™ (Tennis)
Lexa™ (Boxing)
Bria™ (Judo)
Ages: 3+ years
Avery has been practicing her gymnastic routine and now she is ready to go for the Gold! Every girl has the strength to do something amazing. Anything is possible as long as you stay true to yourself and never give up on your dreams!
Product Price: $10.99
My Thoughts:  Both of my girls have done gymnastics and right now that is my 5 year olds thing.  She loves going to gymnastics each week and is excited to learn more and more each week.  She's only 5 so it's all just basic stuff right now but she's getting there.   Each week when I pick her up I ask her if she is still enjoying it and she says very proudly "YES"!
She absolutely loved the World of Sportz Avery doll and has been having tons of fun playing with her!  She especially loves the ribbon and wants to know why she doesn't gets a ribbon to dance with at her class.  I told her if she keeps it up, perhaps she'll have one someday!
I love that Moxie Girlz are showing these young girls it's fun to be active and cool too.  Such a cute doll with a great message!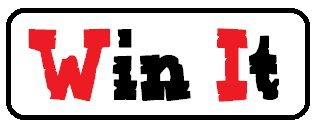 (1) Koupon Karen reader will win a Moxie Girlz World of Sportz Doll.

To enter the giveaway, use the rafflecopter widget below. You can now sign in with Facebook and it will remember you each time you enter another rafflecopter giveaway. Of course Facebook is in no way associated with this giveaway, the people of rafflecopter just want to make it easier for you to enter giveaways now.
As a reminder, comments left on Facebook or Twitter will not be included.
a Rafflecopter giveaway

Disclosure: I received the same prize as the winner for review. My opinions are 100% mine.