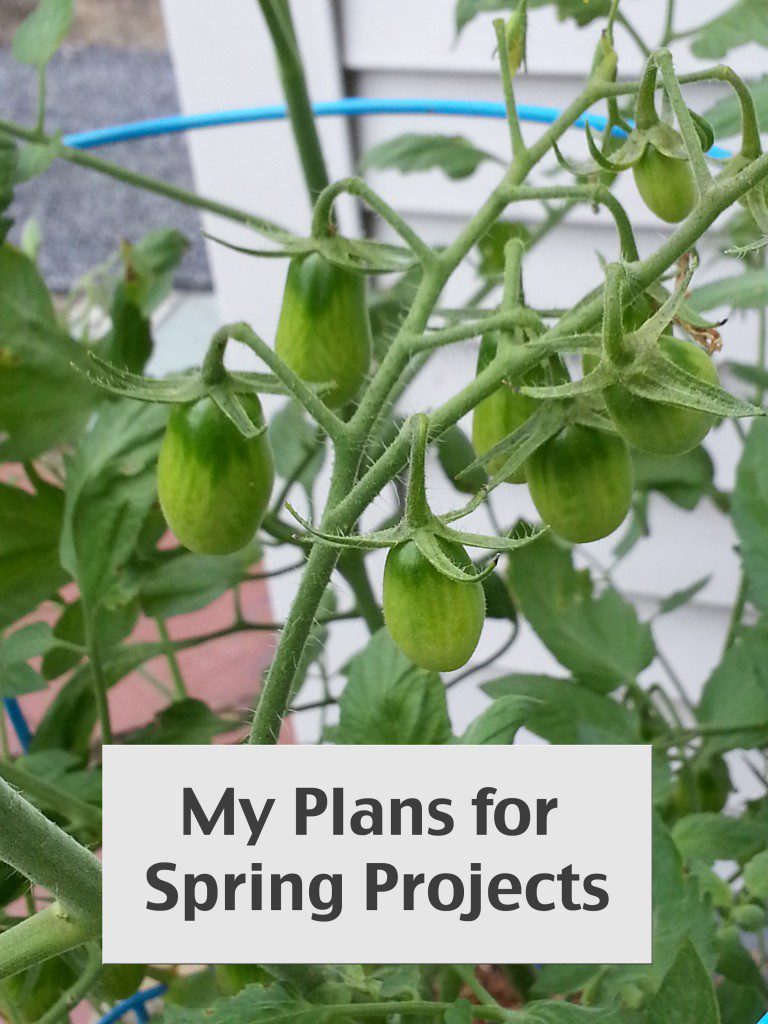 It's still very cold here in New England, which is expected in January but I'm trying to think warm thoughts as much as I can.  It's going to snow again this week, starting later today.  Again, I realize that I live in New England and we do get snow, but we never know how much to expect and some years we get next to none.  I hate to wish away the months but I'm really looking forward to spring.
I'm putting together a Spring To-Do list and I have two big projects on my list.  I will be sharing both of these DIY projects on my blog.   But before I begin, I need to do my research because while they may not be big projects for some, they sure are for me!  (Any tips are greatly appreciated!)
Build a Raised Bed Garden
We moved into our home about a year and a half ago.  We live on a 10,000 square foot lot which sounds big, but with a nice size front and side yard and an in ground pool, we don't have a lot of space for a garden.  But my husband has agreed to give me a small area near the fence that I can use for a garden.   He wants to make sure I don't take up the kids 'playing area' with my vegetables.
You see, my husband doesn't eat anything I grow!
Last summer I purchased 3 big pots and planted some cherry tomatoes, cucumbers and basil.   But it wasn't enough, I want more this year.  Plus my cucumbers didn't do well and I'm wondering if it was space issue.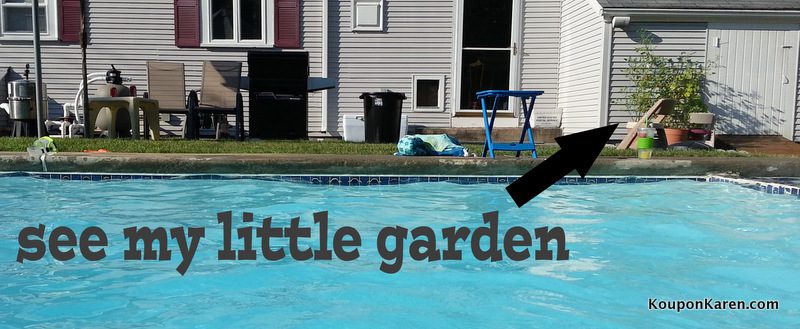 While my husband has agreed to let me have an area, he's concerned about digging into the ground because we have a sprinkler system.  I can't imagine I'd have to dig that low and I'm sure I could work around it but instead he suggested I make a raised bed garden and I'm fine with that.  So my plan the rest of this winter is to make a plan of how to build a raised bed garden in my backyard and gather the materials I need to put it together.  And then I need to find someone handy to do it for me because my husband isn't good with a hammer, nor am I.
Remove Wallpaper and Paint Walls
I've painted many, many times.  I actually LOVE to paint.  I find it very relaxing and therapeutic!    But our current home has a lot of wall paper that I really need to want to remove.  Thankfully, it was all done tastefully by the previous owners,  but it's just not my style.  Plus it makes matching curtains a bit hard for this design challenged person.
But you see, I've never, ever removed wallpaper.  I've heard good stories about how easy it is and how some people love to do it, and I've heard horror stories from others about how hard and what a mess it can be.  My best friend actually loves to remove wallpaper but she lives 3 hours away so it's not so easy for her to just come and do it for me.   So this Spring my plan is to begin peeling and peeling and peeling until there is no more wallpaper.
I expect that the walls underneath the wallpaper will be in good condition and I don't anticipate any surprises.  I hope I'm right.  🙂   Because once the wallpaper is down, I'll begin painting.  And I can't wait for that part.
A project like this can be overwhelming as to where to begin.   But our bedroom has only one wall with wallpaper on it (an accent wall) so I've decided to begin there and use that as my 'test wall' to figure out what I'm doing.   No one sees that wall on a daily basis except my husband and I, so I thought it would be a great place to start.  Plus it's the smallest area that needs to come down.
So where will I go to get inspiration and tips for my two biggest projects?  Why Pinterest of course!  Make sure you are following me on Pinterest as I love sharing on there.