This post is Sponsored by nanoblock but my opinions are 100% my own!
Even though I have girls, it doesn't mean that they don't like building things, because they do!  If my husband asked them to build a toy plane, they'd do it.  Not only do they enjoy the challenge, but they enjoy doing things with daddy.  I've told you about nanoblock® before – the world's smallest building block construction system from The Ohio Art Company and now you can purchase them at Target, one of my favorite stores to shop at!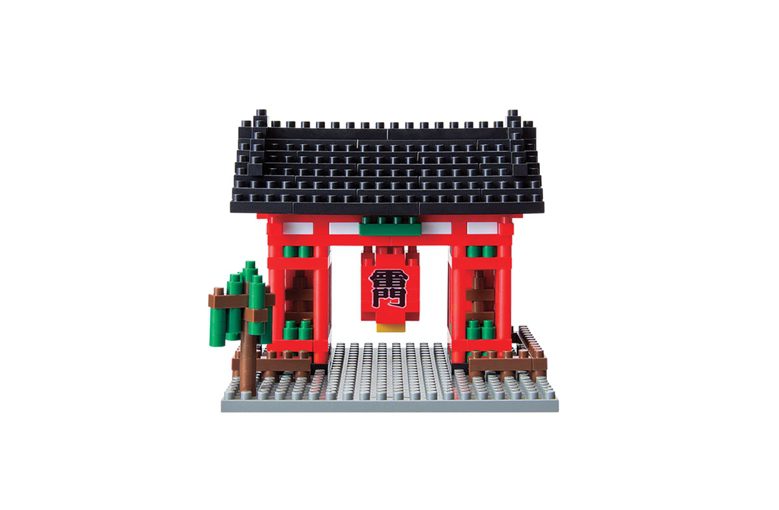 nanoblock® has some cool sets too.  I love the 'Sites-to-See' sets where kids can build places from all over the world including the Taj Mahal, Big Ben, Crysler Building and more.  We received the Kaminarimon (in Japan) and the girls are excited to build it with dad.  nanoblock® are challenging because they are so small so he always helps them.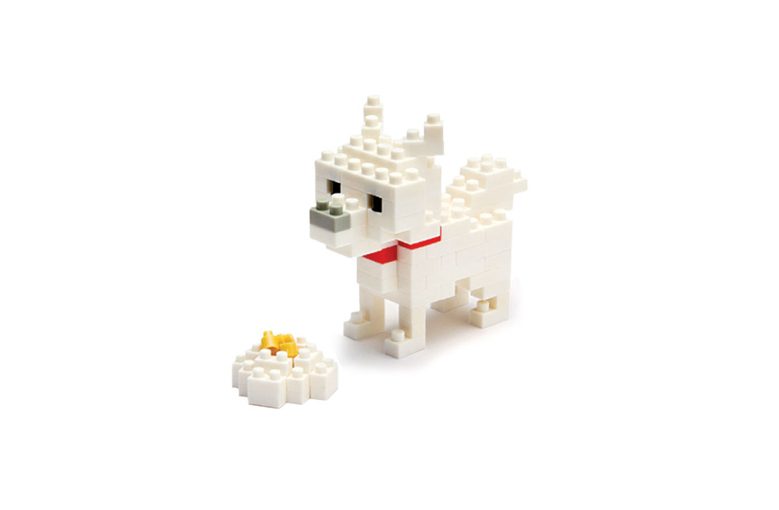 The mini sets include lots of pets and animals like a blue parakeet, rabbit, polar bear and our favorite dog – a terrier!  We received the terrier and the girls love it!  It's so tiny and cute all at the same time.
You definitely need patience when putting together nanoblocks because the pieces are so tiny.  And they can be challenging for some kids.  The first time my oldest put one of these together, she was very frustrated, as was my husband because his fingers are bigger than hers.  But once she completed it, she loved the outcome of it and now has more patience.  I told her that it's not all about getting it done, its the fun of putting it together, so if it takes a while, that's okay.
nanoblock® Build It Your Way Competition
If you are looking to get your kids involved in something creative this summer, nanoblock has just the think to spark that creativity!  nanoblock®, invites nano-enthusiasts of all ages to participate in the first-ever national nanoblock® Build It Your Way Competition. Put your imaginations to the test and build your very own unique creations using onlynanoblock® bricks. The winner will be crowned TATSUJIN: Master of nanoblock® along with many other fabulous prizes
How does it work?
From February 16, 2014 to September 1, 2014, parents/applicants can upload a photo of their original nanoblock® creation in one of two categories, under 500 pieces and over 500 pieces.  There is no limit to the number of submissions per applicant. Submissions are accepted at www.YourNanoblockCreations.com.
 All submissions will be reviewed by a panel of judges consisting of a mixture of toy industry opinion leaders and Ohio Art representatives. The top five finalists will be selected and notified on or around September 15, 2014.
 One grand prize-winner will receive a $4,000 travel voucher.  A first and second prize winner will be selected in each category (under 500 pieces and over 500 pieces).  Two first prize winners will receive an iPod nano and nanoblock® sets (one set per month of their choice) for a year.  Two second prize winners will receive nanoblock® sets (one set per month of their choice) for a year.  Winners will be announced, on or around, September 21, 2014 and featured on The Ohio Art website and the official nanoblock® Facebook and Twitter pages.
Facebook: https://www.facebook.com/nanoblockUSA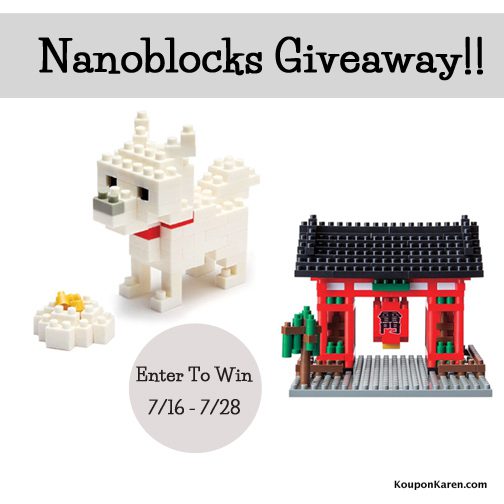 (1) Koupon Karen reader will win some nanoblocks!

To enter the giveaway, use the Giveaway Tools widget below. Email and feed subscribers will need to click-through to the site to enter the giveaway.
As a reminder, comments left on Facebook or Twitter will not be included. You must follow the instructions on the widget about the proper way to enter. Of course Facebook is in no way associated with this giveaway!
Disclosure: I received a Free product for review. My opinions are 100% mine.