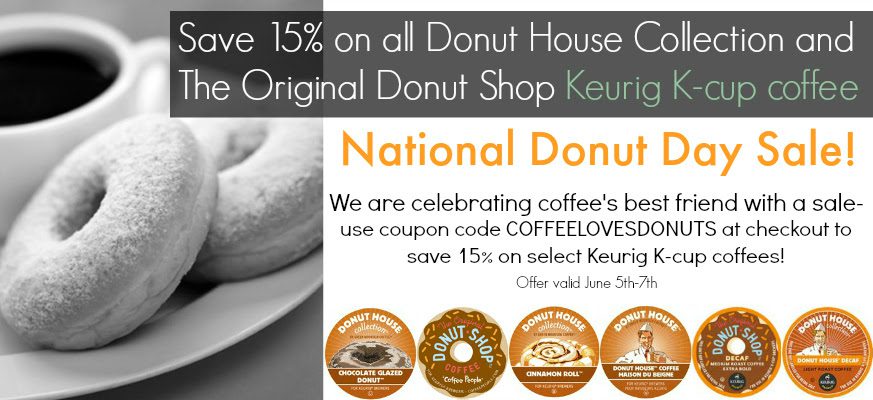 National Donut Day K-Cup Sale
Friday was National Donut Day and Cross Country Cafe is having a sale on all of their Donut Coffees!
Celebrate National Donut Day with 15% off select Donut Shop and Donut House Collection Keurig K-cup coffees! Use coupon code coffeelovesdonuts at checkout to receive an automatic discount!
Sale ends 6/7/15.