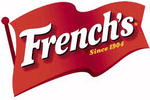 Growing up I had a friend who liked to add yellow mustard to her mac and cheese.  I thought it was odd until I tried it and then I realized it was really good!  Here is a super simple recipe for Mac and Cheese that includes mustard that I highly suggest you try before you judge it!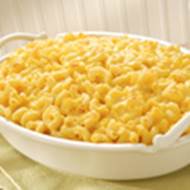 EASY CHEESY MAC & CHEESE
Prep Time:10 mins     Cook Time:35 mins
Ingredients
8 oz. uncooked elbow macaroni (4 cups cooked)
1 (10 3/4 oz.) can   CAMPBELL'S® Condensed Cheddar Cheese Soup
1 ½ cups milk
2 to 3 tbsp.   FRENCH'S® Classic Yellow® Mustard
3  cups (12 oz.)    shredded American or Cheddar cheese
2  tbsp.   butter, cut into pieces
Directions
COOK macaroni according to package directions using shortest cooking time. Drain and place into greased 2-qt. baking dish.
MIX soup, milk and mustard. Pour over pasta and stir in 2 cups cheese. Top with butter.
BAKE at 350°F for 30 min. or until hot and bubbly. Stir. Top with remaining cheese. Bake 5 min. until cheese melts.
Makes 6 servings
Variation: substitute other types of shredded cheese such as Jack, Mexican blend or sharp Cheddar.
French's® Mustard has helped bring together the people we love, the moments we treasure and the food we savor ever since it first introduced its Classic Yellow Mustard in 1904 at the St. Louis World's Fair. While mustard remains the most popular condiment for hot dogs, it's a secret cooking ingredient that many home chefs are just now starting to share. This year, in honor of National Mustard Day, celebrate America's #1 Mustard brand* by using a bit of French's to add more flavor to your favorite everyday recipes. So whether you prefer Classic Yellow, Spicy Brown, Dijon, Horseradish, Honey or Honey Dijon, French's has a flavor that will take your family favorite recipe from ordinary to extraordinary.