This post is Sponsored by NatureSweet but my opinions are 100% my own!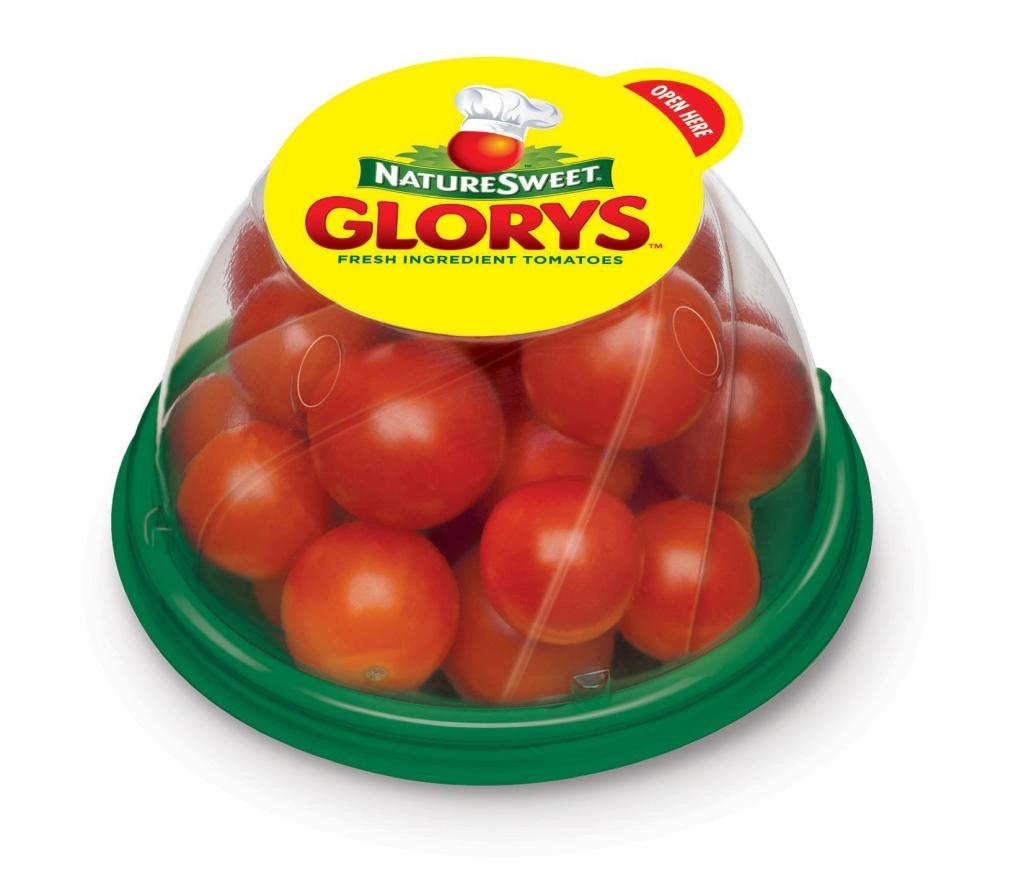 I love tomatoes and can't wait to grow some this summer.   I like to add them to salads and stir-frys and have them for snacks!  One of my favorite snacks in the middle of the day is some tomatoes, cheese and turkey pepperoni!   I buy NatureSweet®   Glorys™ at Stop & Shop all the time and I love the NEW packaging of these tomatoes.  You can wash them right in the package and then grab some and seal up the package to keep the rest fresh.  I love that I don't have to put them in something else and can use the packaging they come in,to store them until they are gone.  And then toss it into the recycle bin!
Innovation continues to abound at NatureSweet® with the company's signature Glorys™ brand. This month marks the highly anticipated nationwide roll-out of what promises to be the tastiest, highest quality cherry tomato available in the market. With a sleek new package specifically designed for utility and visibility, these new Glorys will indeed be the freshest ingredient tomatoes available in today's market.  
The new proprietary packaging is 100 percent recyclable and features a re-sealable lid with ventilation holes in both the top and bottom of the container, making the rinse and storage process a breeze for consumers.
"NatureSweet is thrilled with the fresh new look and taste of our Glorys tomatoes," said Michael Joergensen, Vice President of Marketing. "The unique packaging provides renewed function, visibility and protection to ensure unrivaled freshness and taste, making them our tastiest Glorys ever."
Check out the recipes at NatureSweet.com and discover a new way to enjoy NatureSweet Glorys.  I'm going to make these Tomato Bacon Bites at my next get together.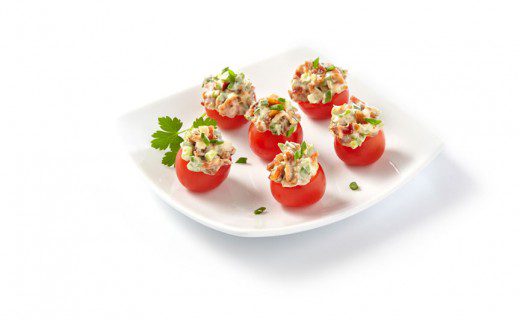 NatureSweet® Glorys™ Tomato Bacon Bites
Course Type: Appetizer
Preparation Time: 30 minutes
Short Summary: Bacon and NatureSweet® tomatoes – we can't imagine a more perfect match!
Ingredients:
1 (10.5 oz.) package NatureSweet® Glorys™ Tomatoes
1 lb. center cut bacon
½ cup mayonnaise
½ cup fine chopped green onions
Instructions:
Wash tomatoes and place on a cutting board, stem side down.
Using paring knife, cut a thin slice across the top, being careful not to cut through the tomato.
Carefully scoop out the inside of the tomatoes, using a small spoon or strawberry huller.
Place tomatoes upside down on a paper towel for 30 minutes to drain.
Fry bacon until crisp and chop into small pieces.
In a mixing bowl, mix chopped bacon, mayo and green onions.
Fill tomatoes with mixture.
Refrigerate 30 minutes before serving. Enjoy!
You can find the new packaging in stores now.
Disclosure: I received a Free product for review. My opinions are 100% mine.