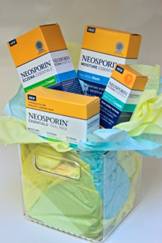 Neosporin Essentials Skin Saver Kit

Product Information:  Winter is just around the corner, and along with that often comes chapped and dry skin. Neosporin Essentials is here to help!  The folks at Neosporin are all about creating product to combat the irritation and dryness caused by the change in weather and today I am sharing with you some skincare tips that they have shared from a their leading dermatologist and spokesperson, Dr. Peter Lio.  Since most people deal with dry, itchy and sometimes irritated skin in the winter, being prepared for the colder seasons is a must!
Neosporin's line of skincare products, called Neosporin Essentials is a line is specifically designed for people with eczema, but is great for anyone dealing with dry, itchy or irritated skin.  The line includes a Daily Moisturizing Cream and Daily Body Wash.
Here are some seasonal skincare tips:
Fall
Many people suffer from seasonal allergies in the fall, and these can trigger skin irritation along with the change to drier, cooler weather.
If seasonal allergies are active, talk to your doctor about keeping them in check with medications such as antihistamines
Focus on a regular skincare routine with regular bathing and moisturizing, as well as using topical medications when needed
Moisturize within minutes after every shower or bath to help lock in the water
Winter
Cold and dry weather outside and forced hot air inside can put the skin at high risk for irritation. The lack of sunlight may result in lower levels of vitamin D which may be related to skin irritation as well.
Keep skin warm and protected when outside
Try a thick, protective moisturizer on any exposed skin to prevent windburn
Consider talking to your doctor about supplementing vitamin D during the winter months as many people are deficient
Consider getting a humidifier for bedrooms to help add moisture to the dry air
Moisturize within minutes after every shower or bath to help lock in the water
My Thoughts:  I have pretty normal skin about half of the year, the other half it's dry.   The cold weather dries out my skin and my hair and while I love the cool weather and how nice it feels on my skin, I don't like what it does to my skin.  And my girls have the same problem I have so we all suffer from dry skin in the winter.  Neosporin Essentials Skin is one product I've used before that does help and this winter I'm going to use it on my girls as well.
The daily body wash I used for a week straight and did see better results than using soap.  Soap dries out my skin, but only in the cold weather.  I may try that on my girls but you do have to avoid getting it in your eyes so we'll only use it when I'm there to supervise.  Hoping it makes a difference for them.
Do you have very dry skin?  Or even Eczema?  Have you tried this yet?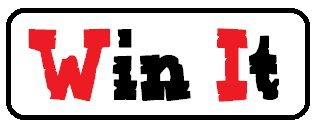 (1) Koupon Karen reader will win Neosporin Essentials Skin Saver Kit which will include  the following full size products from the Neosporin Essentials line:
Anti-itch Cream
Daily Moisturizing Cream
Daily Body Wash

To enter the giveaway, use the rafflecopter widget below. You can now sign in with Facebook and it will remember you each time you enter another rafflecopter giveaway. Of course Facebook is in no way associated with this giveaway, the people of rafflecopter just want to make it easier for you to enter giveaways now.
As a reminder, comments left on Facebook or Twitter will not be included.
Disclosure: I received a Free product for review. My opinions are 100% mine.