Product Name: NESCAFÉ Memento
Product Information:  NESCAFÉ® has the coffee houses steaming with envy – and coffee lovers everywhere may be saying bye-bye to their barista – as it introduces one of the biggest innovations to ever hit the coffee aisle. New NESCAFÉ® Memento™ , a groundbreaking, expertly crafted line of foaming, single-serve café beverages, is giving java lovers a true coffee house experience at home.
Easy to enjoy while on-the-go, the small powder pack unlocks deliciously creamy cappuccinos – simply by adding hot water. At .54¢ per drink*, NESCAFÉ Memento can help put hundreds of dollars back into the pocket of the average daily coffee house patron and potentially revolutionize the way we drink coffee forever. The delicious NESCAFÉ Memento Cappuccinos, Lattes and Mochas allow the most demanding and devoted caffeine connoisseurs to skip the shop line and whip up their own personalized brew to go, no matter where they are!
NESCAFÉ Memento features long-lasting coffee house quality flavor and foam, and as any cappuccino lover will tell you, the foam makes all the difference. "Until now, instant cappuccinos, lattes and mochas haven't been able to match the standard of the barista-prepared café creation," said Sarah Johnson, Marketing Manager, NESCAFÉ. "With NESCAFÉ's new Instant Foaming Technology, consumers can enjoy instant cappuccinos and lattes with real, frothy, awe-inspiring foam that lasts until the final sip."
How easy is it?  Open up the packet and pour  into a 10 oz. mug… add 8oz. of very hot water and stir.    And a bonus is they are only 100 calories each!
Savor the Flavors:
Cappuccino
Caramel Latte
Mocha
Product Price: $4.29/box
Purchase Information:  NESCAFÉ Memento can be found at your local grocer nationwide.
I love specialty coffees but I hate to pay for them.   So I was super excited when I was able to try some of these while in NYC at BlogHer this summer. I was amazed at how good they tasted and I almost might not of known they were not from a specialty shop!   And since you add hot water, they were super hot just how I like my coffee!
These were super simple to make so I would totally take them with me when I was traveling of if I was visiting with someone who wasn't a coffee drinker.  I know that sounds odd but if you love coffee and you end up over someone's house who doesn't love it, it's pretty disappointing when they can't offer you a cup of coffee!
They really are super easy to use too.   Just pour one packet into a coffee mug, and add hot water.  You can add sugar if you'd like but other than that you are all set.  Just stir and watch it foam up!  Pretty impressive for an instant beverage.  And if you'd prefer to have it cold, just add some ice afterwards.  You'll need the hot water to dissolve the powder mix.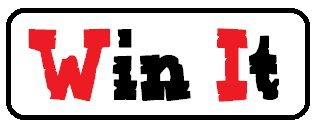 Want to win some?   Since this is a coffee giveaway, Head on over to Koffee Karen to enter to win some Nescafe Momento!
Disclosure: I received samples for review. My opinions are 100% mine.