Doesn't that look good?    I love chocolate, especially chocolate cake!  I found this recipe on the Walmart website where they've showcased some favorite Nestle Fall Favorite recipes.     They have some yummy looking treats that feature some great Nestle products.  The cake above is called the Delicious Chocolate Quick Bread and while at Walmart the other day, I grabbed some Nestle Toll House Baking Cocoa and Morsels to make this yummy looking cake for Thanksgiving.  It sounds super simple, which are the best recipes as far as I'm concerned.
Want to make it too?  Here is the recipe:
[print_this]
Delicious Chocolate Quick Bread
Estimated Times:
Prep Time: 15 minutes
Cooking Time: 60 minutes
Cooling Time: 10 minutes
Ingredients:
1 1/2 cups all-­‐purpose flour
1/2 cup NESTLÉ® TOLL HOUSE® Baking Cocoa
1/2 teaspoon salt
1/2 teaspoon baking powder
1/2 teaspoon baking soda
1/2 cup
(1 stick) butter (softened)
1 cup granulated sugar
2 large eggs
1 cup buttermilk or sour milk *
1/2 cup chopped pecans, divided (optional)
1/4 cup NESTLÉ® TOLL HOUSE® Semi-­‐Sweet Chocolate Mini Morsels
Directions:
PREHEAT oven to 350° F. Grease 9 x 5-inch loaf pan.
COMBINE flour, cocoa, salt, baking powder and baking soda in medium bowl. Beat butter and sugar in large mixer bowl until creamy. Add eggs, one at a time, beating well after each addition. Gradually beat in flour mixture alternately with buttermilk. Fold in 1/4 cup pecans. Pour into prepared pan. BAKE for 20 minutes. Top with morsels and remaining pecans; continue baking for 30 to 35 minutes or until wooden pick inserted in center comes out clean. Cool in pan on wire rack for 10 minutes; remove to wire rack to cool completely. Serve with Chocolate Honey Butter.
FOR CHOCOLATE HONEY BUTTER:
MICROWAVE 1/2 cup NESTLÉ TOLL HOUSE Semi-Sweet Chocolate Mini Morsels in small, uncovered, microwave-safe bowl on HIGH (100%) power for 30 seconds; STIR. The morsels may retain some of their original shape. If necessary, microwave at additional 10 to 15-second intervals, stirring just until morsels are melted; let cool. Beat cooled morsels, 1/2 cup (1 stick) softened butter and 2 tablespoons honey in small mixer bowl until fluffy. Makes about 1 cup.
*NOTE: If you do not have buttermilk on hand, you can substitute sour milk made with NESTLÉ CARNATION Evaporated Milk (Regular, Lowfat or Fat Free). Measure 1/2 cup NESTLÉ CARNATION Evaporated Milk into glass measuring cup. Add 1/2 cup water and 1 tablespoon vinegar or lemon juice; stir. Let stand for 5 minutes before using.
[/print_this]
Check the website for even more recipes!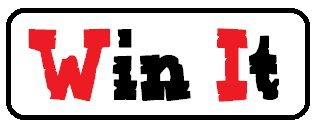 (2) Koupon Karen reader's will each win a Baking Essentials Set + $15 Walmart Gift Card.

To enter the giveaway, use the rafflecopter widget below. You can now sign in with Facebook and it will remember you each time you enter another rafflecopter giveaway. Of course Facebook is in no way associated with this giveaway, the people of rafflecopter just want to make it easier for you to enter giveaways now.
As a reminder, comments left on Facebook or Twitter will not be included.
Disclosure: I received a Free product for review. My opinions are 100% mine.