It's time to start thinking about holiday cards.  I know it's only the first few days of November but Thanksgiving will be here before we know it and sometimes getting the perfect picture takes time.  We send out holiday cards with a picture of the girls each year.  I've thought about my husband and I getting in the picture too but I haven't done that yet.  Perhaps this year we will!  But either way by Thanksgiving I'll have the picture for our cards.
I've already started looking for the card, even though I don't have the picture yet.  There are so many sites that have beautiful cards so the choice is always hard.  But this year I was looking through the cards at Minted and I'm having a hard time narrowing it down.  They have so many beautiful NEW Christmas card designs that I may actually order two different ones.
This is what I've narrowed it down to…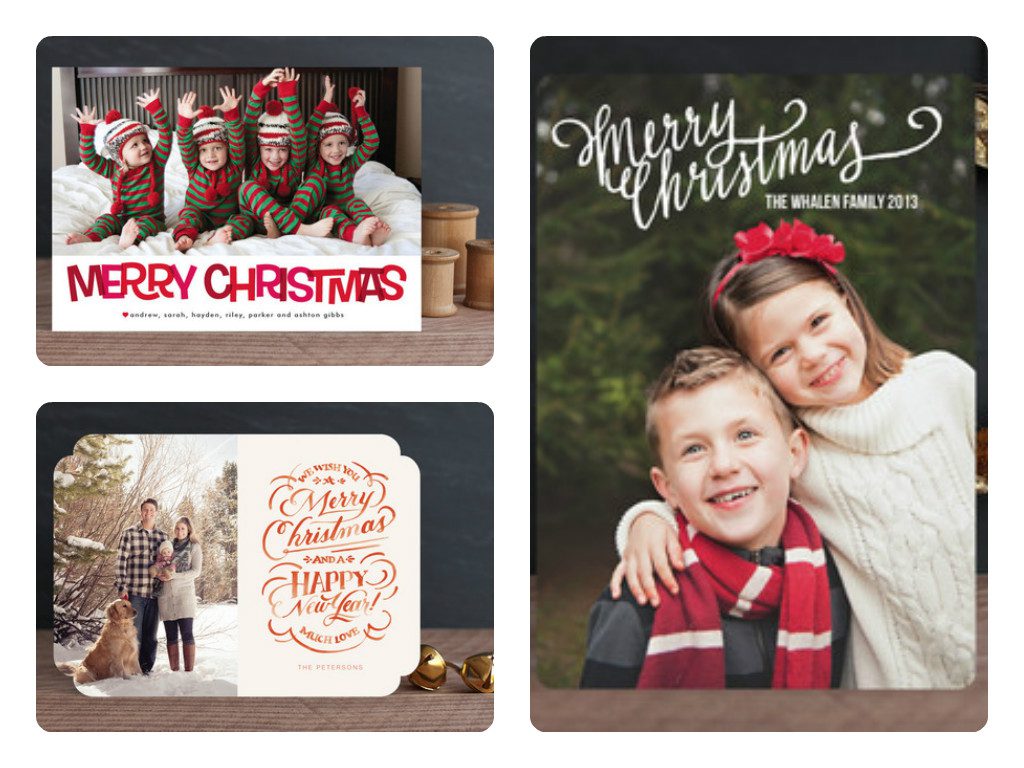 It's really going to depend on the picture I use but I really like these 3 designs.
Personalizing the Card
Once you have your image and you choose your card, then you can personalize it more.  What I love about Minted is that you can make this card your own in so many ways.

Not only can you choose the design on the card, but you can choose the shape of the card – if you want a scallop border and even square or rounded corners.  And depending on the background of your image, you can change the color of the font.   Some cards even give you the option of changing the greeting from Merry Christmas, Happy Holidays and Happy New Year!  I like that option as well.
Once you have completed your card and you place your order, a designer will create a digital proof for you to check over before they start printing.   It's a great service and that is an awesome addition.  It shows that they really want you to be content with your purchase.
While you browse through the site you'll notice that their cards are priced a little bit on the high side but the service and quality you are getting is worth it.  Sometimes I don't mind paying more for better products.  And knowing that someone is looking over my card before it's printed and having that digital proof makes it worth it to me.
Save $25 off your first purchase!  Which card would you order?