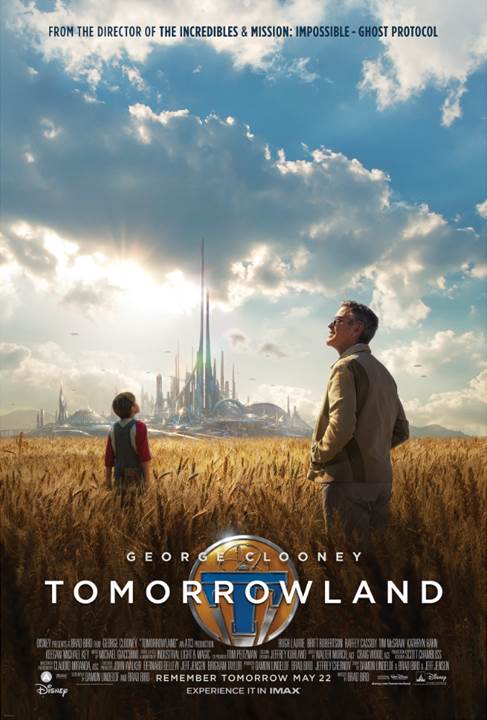 Below is a NEW TOMORROWLAND featurette which includes interviews with George Clooney, Director Brad Bird and more.  I'll be heading out to LA in a couple of weeks to see a private screening of TOMORROWLAND and also to interview cast and crew!  I don't know who we'll be interviewing yet but I'm really hoping for George Clooney!  I'll be sharing more on the blog next week.
Here is another look at TOMORROWLAND:
Like TOMORROWLAND on Facebook: https://www.facebook.com/DisneyTomorrowland
Follow Disney Pictures on Twitter: https://twitter.com/DisneyPictures
Visit the official TOMORROWLAND website: www.Disney.com/Tomorrowland
TOMORROWLAND is in theaters everywhere on May 22nd!