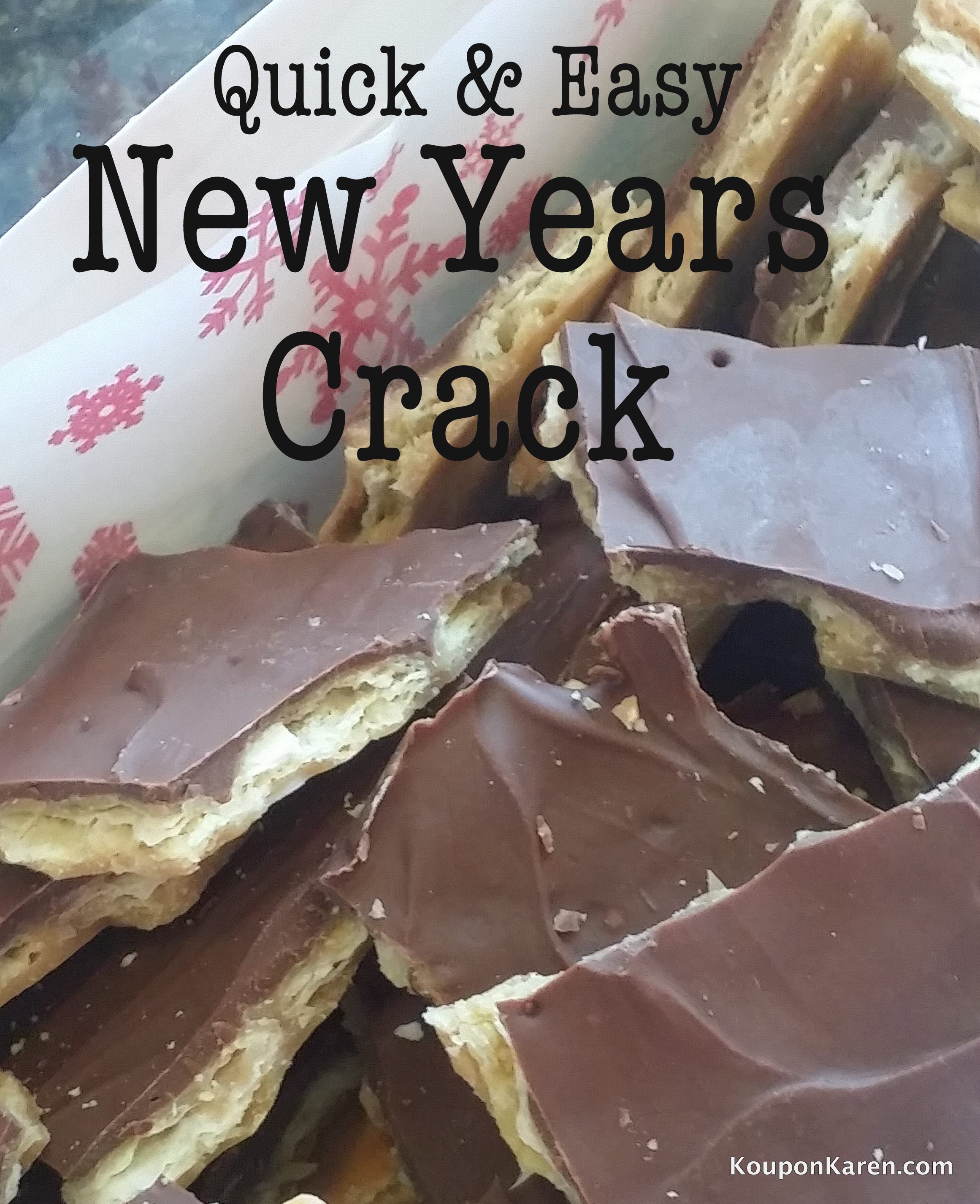 A few years ago over the holiday season, I tried a new recipe for Christmas Crack.  It was delicious and everyone who tried it loved it. What is Christmas Crack you ask?  It's a yummy saltine cracker, toffee, and chocolate treat that you can whip up in under 30 minutes.  Sounds good right? If you are looking for an easy, inexpensive recipe this is one for you.
I found a few variations to the recipe and while I loved the first one, I wanted to try something a little different this time.  I also learned a few things with the first batch to do differently the second time around.  I like to make this for our family New Years Family Gathering for something different other than leftover Christmas desserts!
Note- You can easily turn this into a sugar-free dessert by using your favorite sugar substitutes and Lily's Chocolate Chips!
All you need is:
2 Sticks of butter (1 cup)
1 cup brown sugar (dark or light, I used light brown)
1 bag of chips – semi-sweet, milk chocolate, or dark chocolate – whichever you prefer
1 package of Saltine Crackers (store brand is fine)
Aluminum foil
Pam
Preheat over to 425.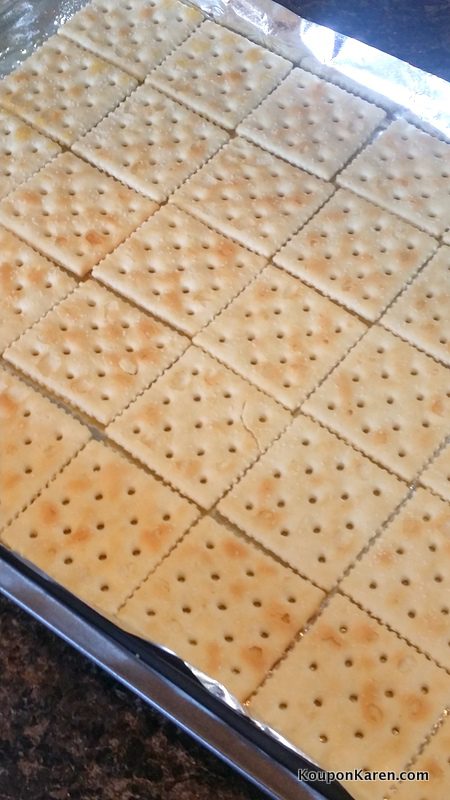 Line the cookie sheet with the aluminum foil (or parchment paper) and spray it generously with Pam (or another cooking spray).  Then put a single layer of saltines on the cookie sheet.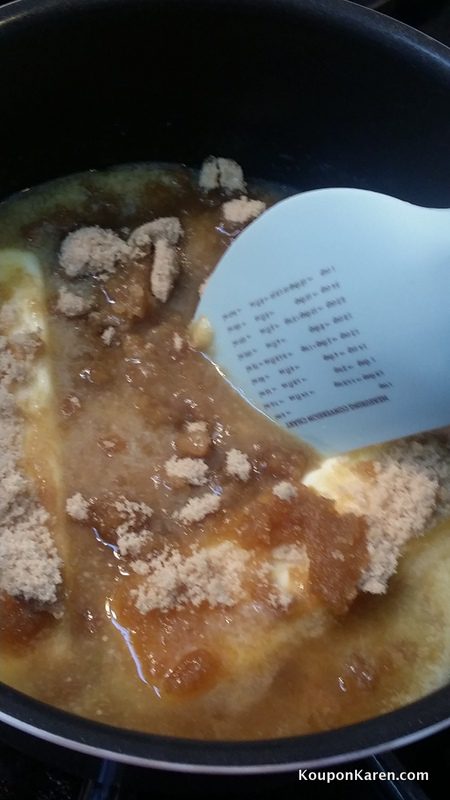 On med heat, melt butter and brown sugar.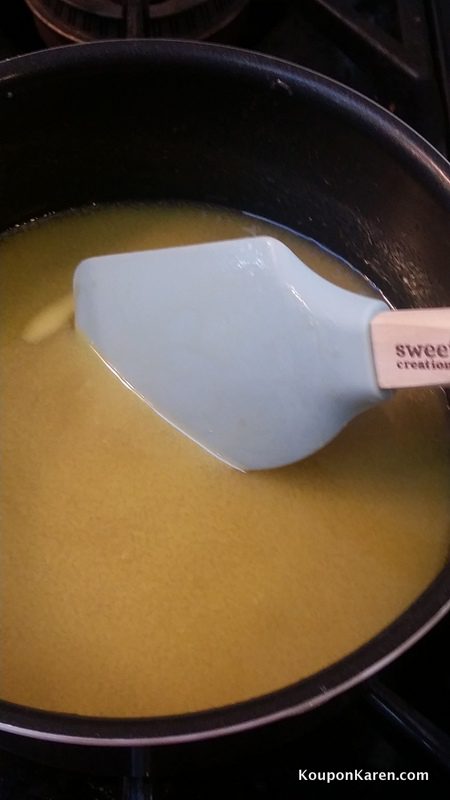 Once it's melted let it boil for 2 minutes without stirring it.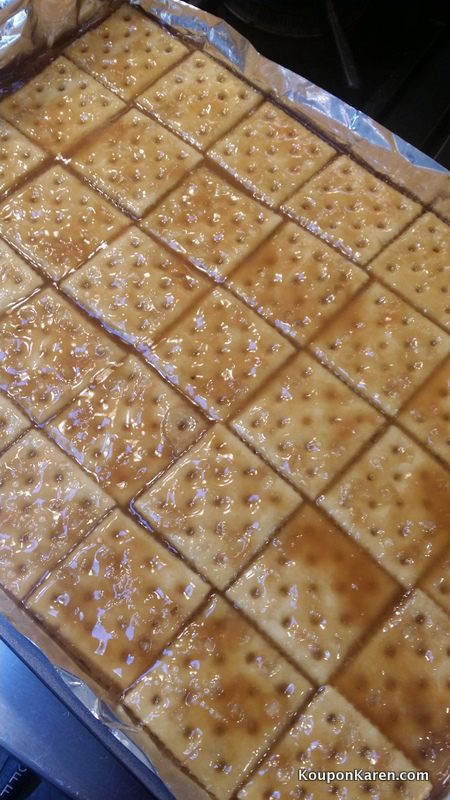 Pour the hot mixture completely over the saltine crackers and put in the oven for about 5 minutes.  Watch for it to start bubbling and when it does, its' done.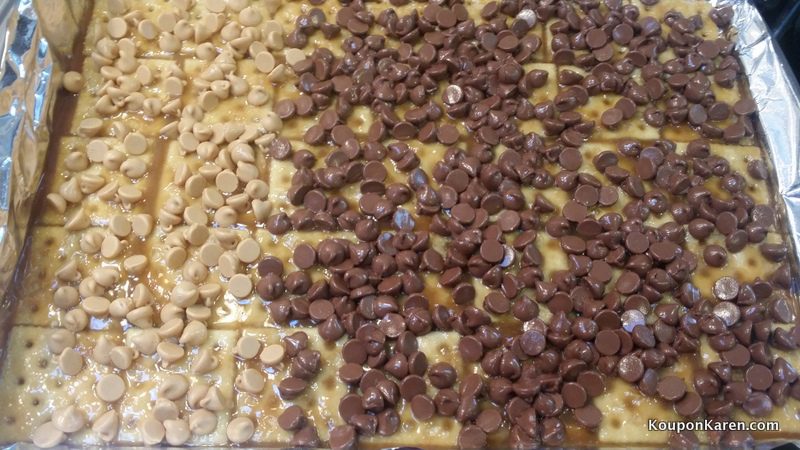 Almost immediately sprinkle your chips over the top of the crackers.  I wanted to try peanut butter chips so I put a small area of those and the rest I used were Milk Chocolate chips.  The first time I made this I used semi-sweet but the milk chocolate were so much better, in my opinion!  At this point, I put the cookie sheet back into the hot oven (which I've turned off) to speed up the melting process for 1 minute.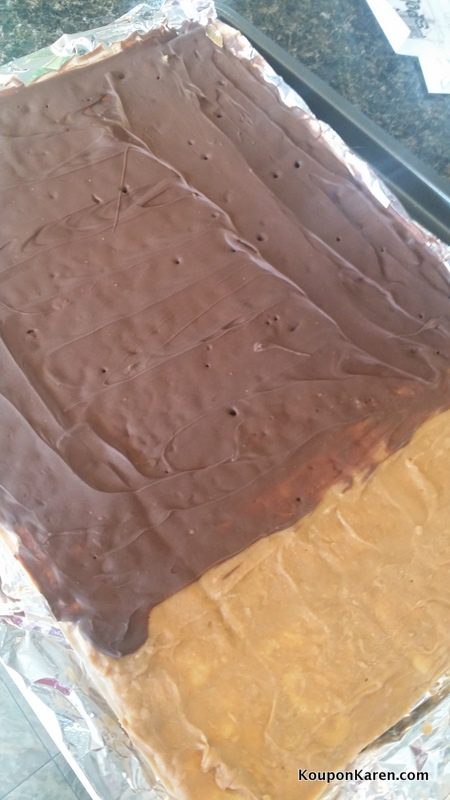 7.  Once they are melted spread them with a spatula or frosting knife to completely cover the crackers.  If you want to add a topping this would be the time to do it.  I didn't this time but for Christmas, I used some green and red sprinkles.  Let it cool completely.  To speed up the process I put the entire cookie sheet in the freezer for about an hour.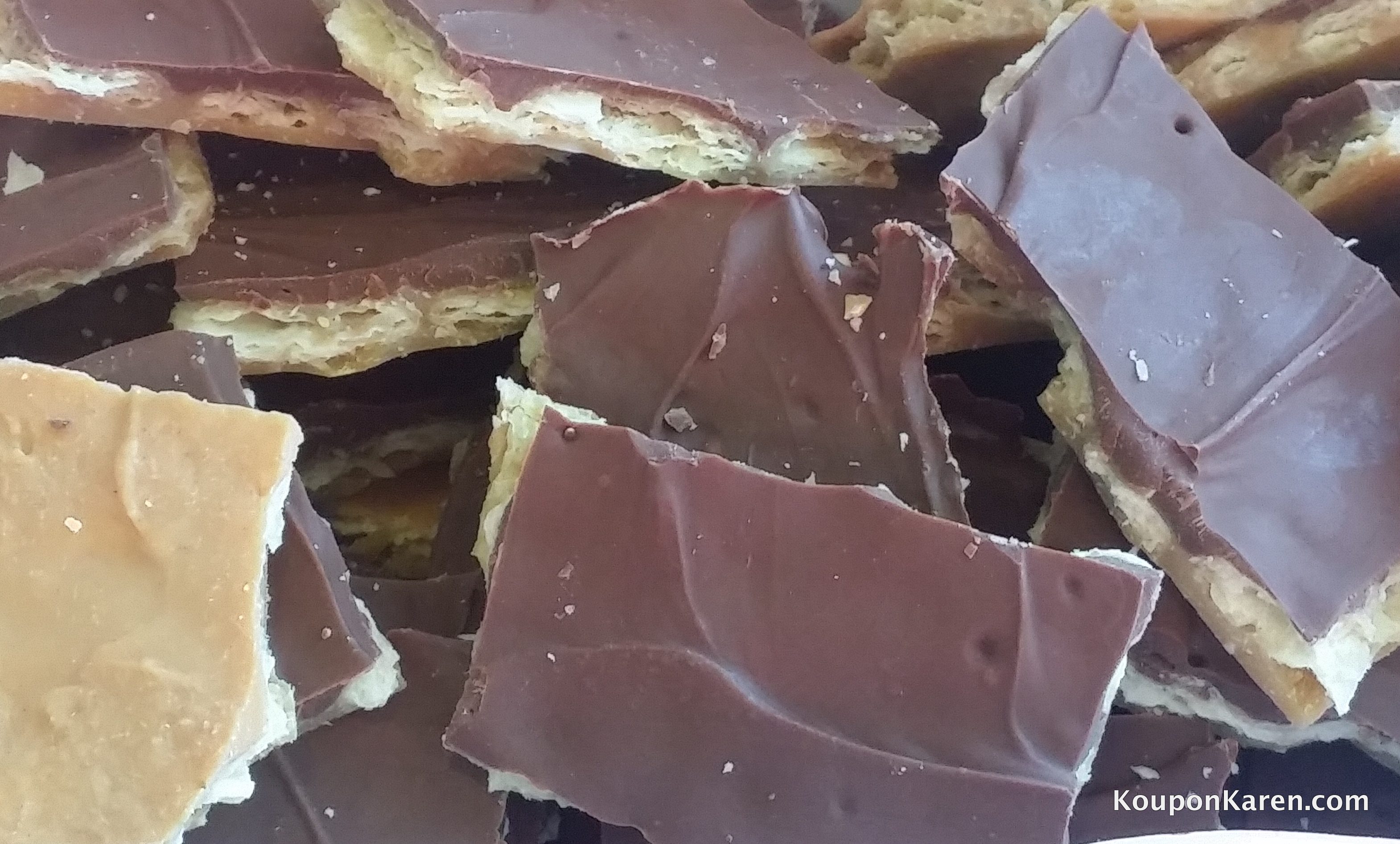 Break into whatever size pieces you'd like and enjoy!
See, really easy right?
As for the peanut butter chips… I thought the peanut butter flavor was lost because the toffee flavor is so strong.  I'm not sure I'd do that again but I'll have to see what everyone else thinks.  But I did love the milk chocolate chips much better than the semi-sweet.