Check out this Old Time Candy sale below!
Old Time Candy Sale
Celebrate the way our forefathers would want you to! Use code AMERICANDY at OldTimeCandy.com to get 17.76% off site-wide through 7/4/19 plus Free Shipping On Orders $250.  Shop Here!
Offer Is Good: 6/26/19 thru 7/4/19.
Old Time Candy has a huge selection of candy.  Over 300 different types! They have theme boxes and a while ago we received the 70's theme box filled with lots of candy from my childhood.  My kids had a great time going through the box and learning about what mom and dad used to like when we were kids.
These boxes are great gifts for people celebration milestone birthdays and anniversaries.  It's a fun walk down memory lane.  You can read our review here.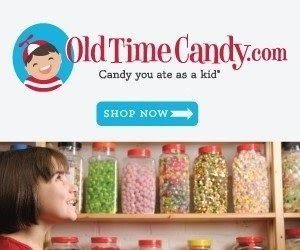 Be sure to check back for more great deals!