This post is Sponsored by Cottonelle but my opinions are 100% my own!
I had no idea how hard it was bringing up kids. We truly do have to teach them everything (of course we do!). Some lessons are easier than others, but I've also learned that teaching by example is one very effective way.  (Keep reading for a toilet paper coupon)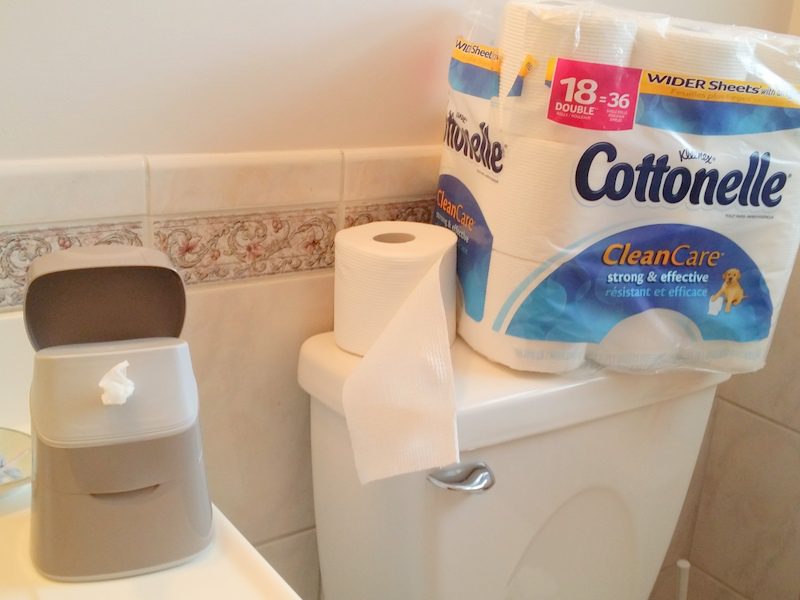 To me, the bathroom is full of germs, even when it's clean.  So it's a huge pet peeve of mine when my kids try to get away with entering the bathroom and leaving without properly cleaning themselves.
My husband and I try to teach good cleaning habits in the bathroom.  And not just hand washing.  All parts of their body.
Brushing their Teeth
If you have children, then chances are you fight when them about brushing their teeth.  If you don't, then please let me know how you do it!   My husband and I hope that if we continue to maintain good oral hygiene routines, then our kids will follow in our footsteps.  We have several kids products to make brushing their teeth fun!
Washing their Hair
My girls wash their own hair in the shower.   However they have really long hair and getting it all clean has posed a challenge.  We are working on them doing better and they are, but it's definitely a challenge!  I make sure they have fun shampoo that also smells great so they want to use it!
Washing their Hands
I'm big on washing hands, especially in the bathroom.  We try so hard to keep germs at bay, especially due to my husbands current health issues because he has a suppressed immunity.  So we stress hand washing whenever they are in the bathroom.  To help them I buy fun smelling soaps in different colors so it's fun!
Cleaning their Bums
This is something new we are trying.  Honestly, I'm sick and tired of tossing underwear because they didn't clean their bums properly.  It's gross!  Now we use some Cottonelle products in our bathroom routines and I haven't had to toss any undies! Yes, my family proudly uses bum wipes!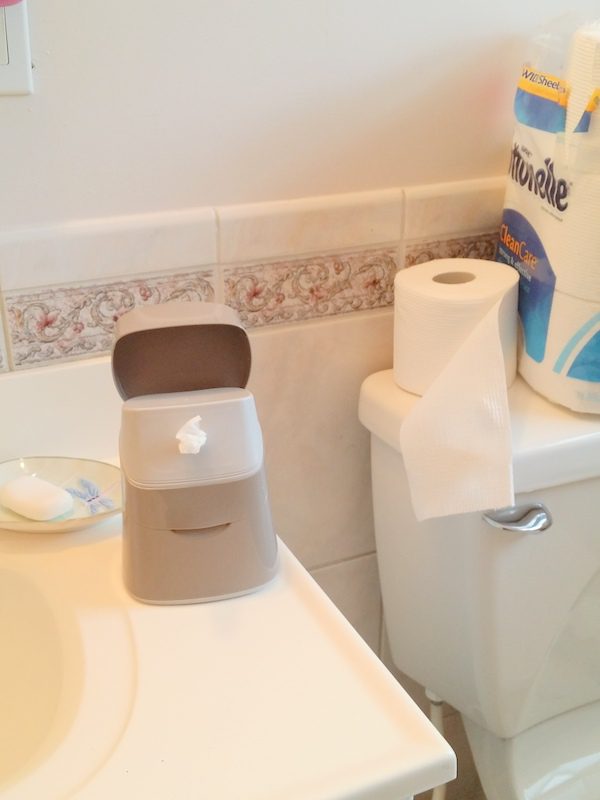 Cottonelle Fresh Care Flushable Cleansing Cloths feature SafeFlush Technology, so they not only offer you a confident clean but also start to break down immediately after flushing.  So that means they are sewer and septic safe – which is very important.  And they won't dry out our bums because they are alcohol-free.  And the kids can easily use them because they have a OneTouch dispensing tub so they are great for the entire family.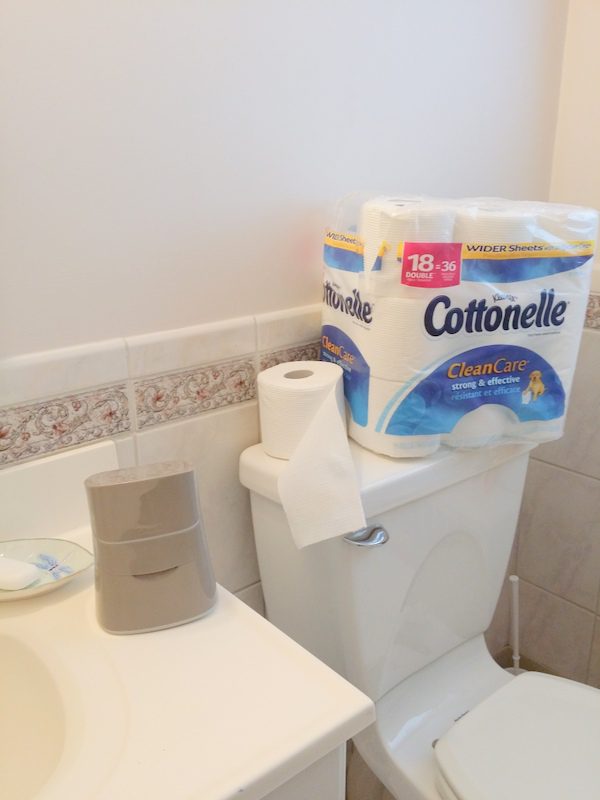 When you combine the cleansing cloths with Cottonelle Clean Care Toilet Paper, you'll get the ultimate clean!   They are Strong and effective for a confident clean and their tuggable, huggable softness goes a long way.   They won't break easily because they are two-ply (very important!).
So no more excuses for dirty bums, not with Cottonelle!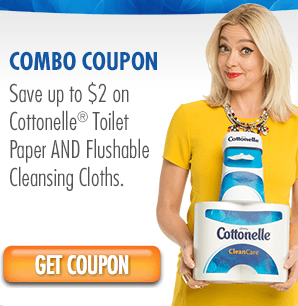 Wanna try this?  Print this high value Cottonelle coupon and save big and help your family keep a clean bum.  Yes, I did just say that!
Thank you to Cottonelle for sponsoring this post and keeping my bum clean!