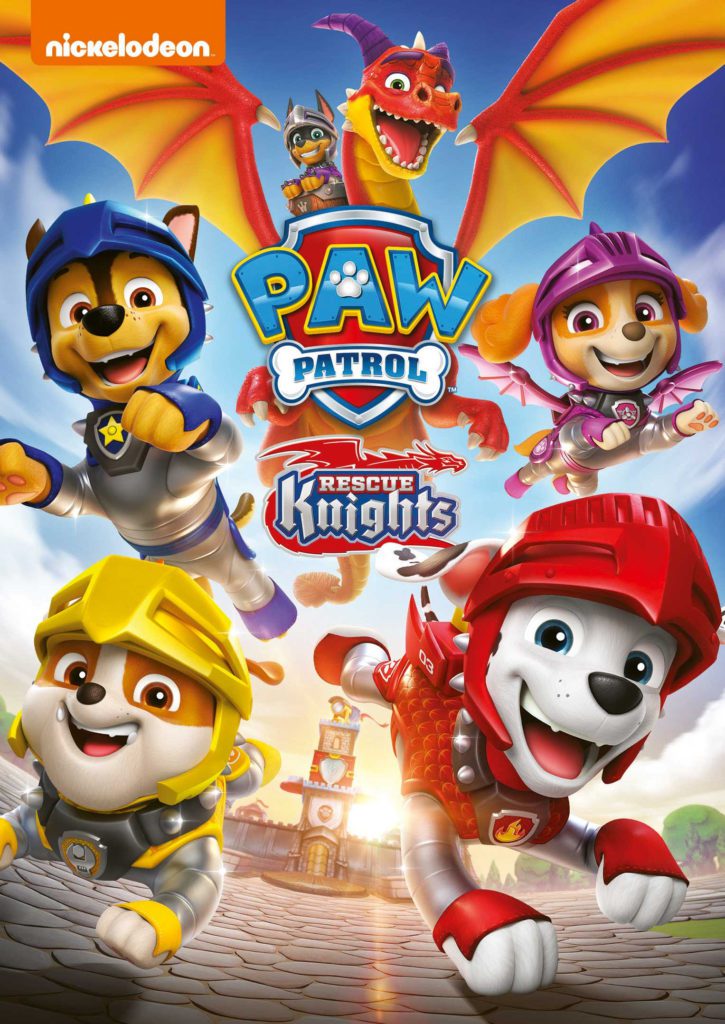 PAW Patrol: Rescue Knights Giveaway
No pup is too small to become a knight in Barkingburg kingdom! Join the PAW Patrol as they go on enchanted adventures in a medieval land in the brand-new DVD release PAW Patrol: Rescue Knights. Available June 7, 2022, this DVD features 6 magical adventures with your favorite PAW Patrol pups, airing on Nickelodeon and produced by Spin Master Entertainment. Join the PAW Patrol as they befriend baby dragons, defend the princess, and defeat the trouble-making pup Claw!
PAW Patrol: Rescue Knights will be available on DVD from Paramount Home Entertainment and Nickelodeon Home Entertainment on June 7, 2022, for the suggested retail price of $10.99.
PAW Patrol: Rescue Knights episodes:
Quest for the Dragon's Tooth
Pups Save a Dozing Dragon
Pups Save a Tournament
Pups Save the Baby Dragons
Rescue Knights Break the Ice
Pups Save the Bone in the Stone
PAW Patrol: Rescue Knights synopsis:
A baddie pup named Claw, riding a dragon, Sparks, has descended upon Barkingburg, and it's up to the PAW Patrol to protect the kingdom!  No rescue is too big, no pup knight is too small! With new Dragon Knight Vehicles and suits of Dragon Knight Armor, our team takes to land, air, and moat to stop the trouble-making Claw and his mischievous Dragon.
ENTER TO WIN A COPY!
Leave me a comment telling me who you would like to win this for and you'll be entered to win a copy of the DVD!
The giveaway ends 6/17/22.
Disclosure:  Paramount and Nickelodeon sponsored this Giveaway.