This shop has been compensated by Collective Bias, Inc. and its advertiser. All opinions are mine alone. #PedigreeGives #CollectiveBias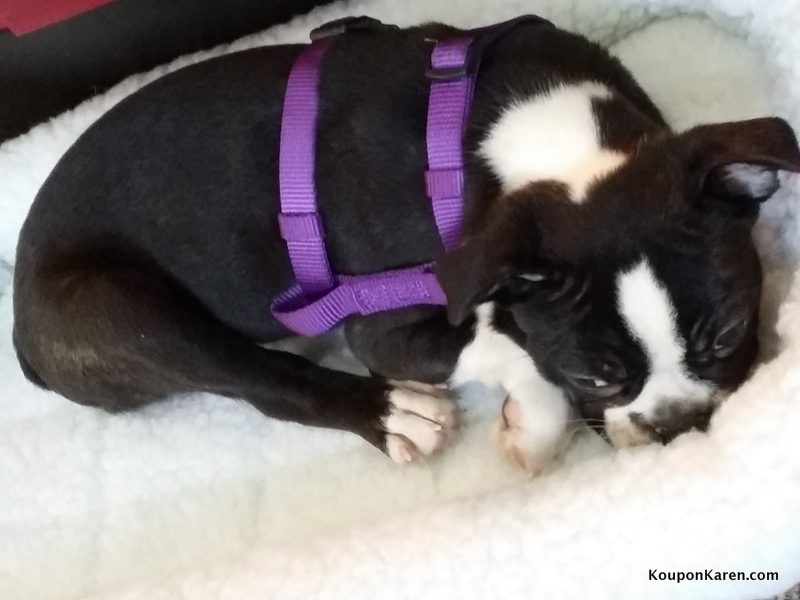 My husband did all but beg me for a dog for years.   I was in no way ready to take care of a third child, because to me that's what we'd be adding to the family.  And since he worked outside of the house, and the girls are in school, I'd be the one taking care of it.  I just didn't know if I wanted to do that.
Then my youngest daughter went to school all day in first grade, and the house was very quiet.  It was as quiet as I had wished for it to be for years, and it was too quiet.  After a lot of thought and soul-searching, I finally sat down to talk to my husband about the possibility of getting a dog.  Since I was the one who was going to take care of him, I wanted the final say in what kind of dog we got.  And I didn't want a big dog.
We settled on a Boston Terrier and my husband insisted we get a puppy so we could train him from the beginning.  (Well, I could train him!)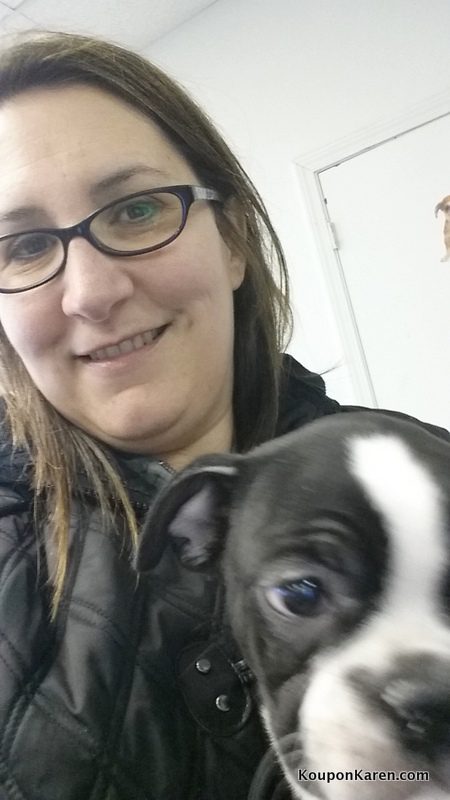 We found Max and the minute I saw him, I fell in love with him.  My husband knew when I asked to hold him, that I was in love.  The next day we picked him up and brought him to his new home.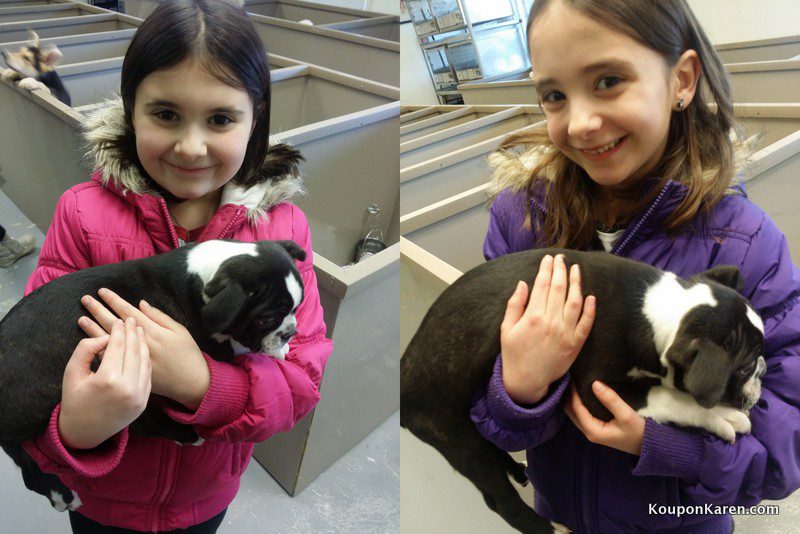 I had no idea what I was doing.  I never had a dog before, let alone a puppy.  I read and read and read what it took to raise a puppy and the more I read, the more I regretted it.  I thought and worried about him every minute of the day – just like I did with my daughters.
I'll be very honest with you… I wasn't happy the first couple of months.  It was way more work than I anticipated and it was harder than toilet training the girls.   I was so close to finding a new home for him.  But then something happened and I realized why Max had entered our lives.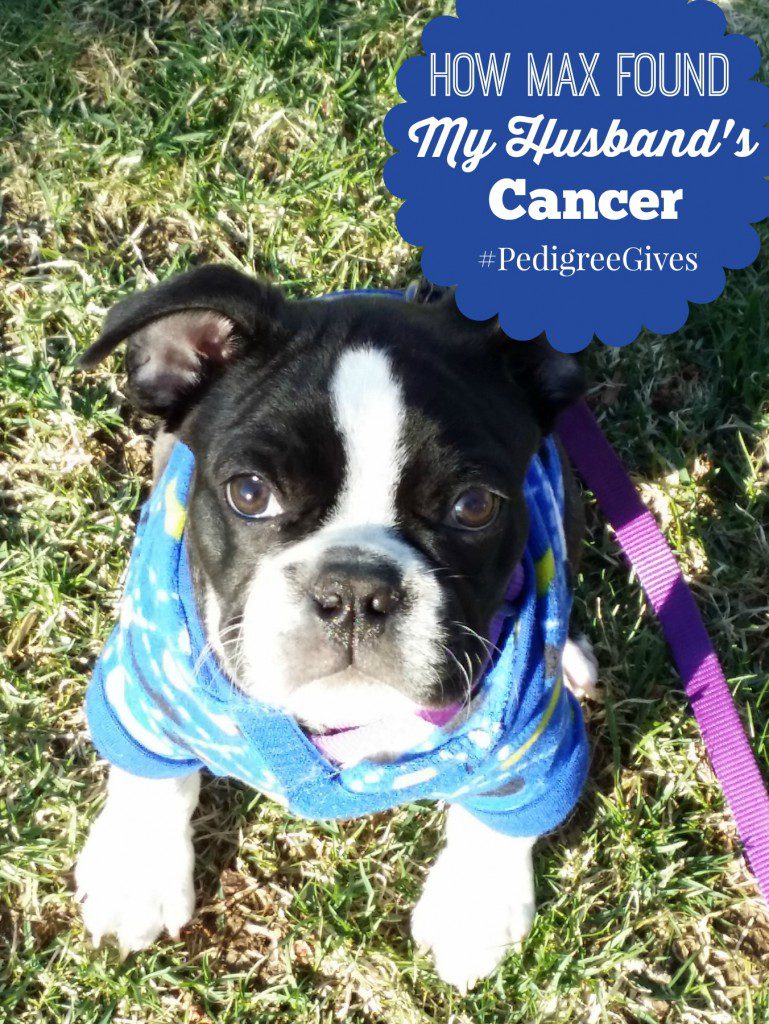 Max saved my husband's life.  Or at least gave him more life.  One night last June (2014), my husband was laying on the couch playing with a then 5 month old Max who weighed under 20 pounds at the time.  Max stepped on my husband and he was immediately in extreme pain.  My husband is a tough guy so I knew he was in a lot of pain.  After a little while when the pain didn't go away, I decided to take him to the hospital.  We thought his gallbladder was enlarged already and figured this was just too bad to sit on for a few days.
That night our lives were turned up side down.   7 hours after we arrived at the hospital, we found out that my husband had numerous tumors in his lungs and his liver.  NUMEROUS!  At that point they didn't know exactly what they were – or at least that's what they told us – so they immediately admitted him and the next day we were told he had cancer.   They did a liver biopsy and a week later we found out he had stage 4 terminal colon cancer.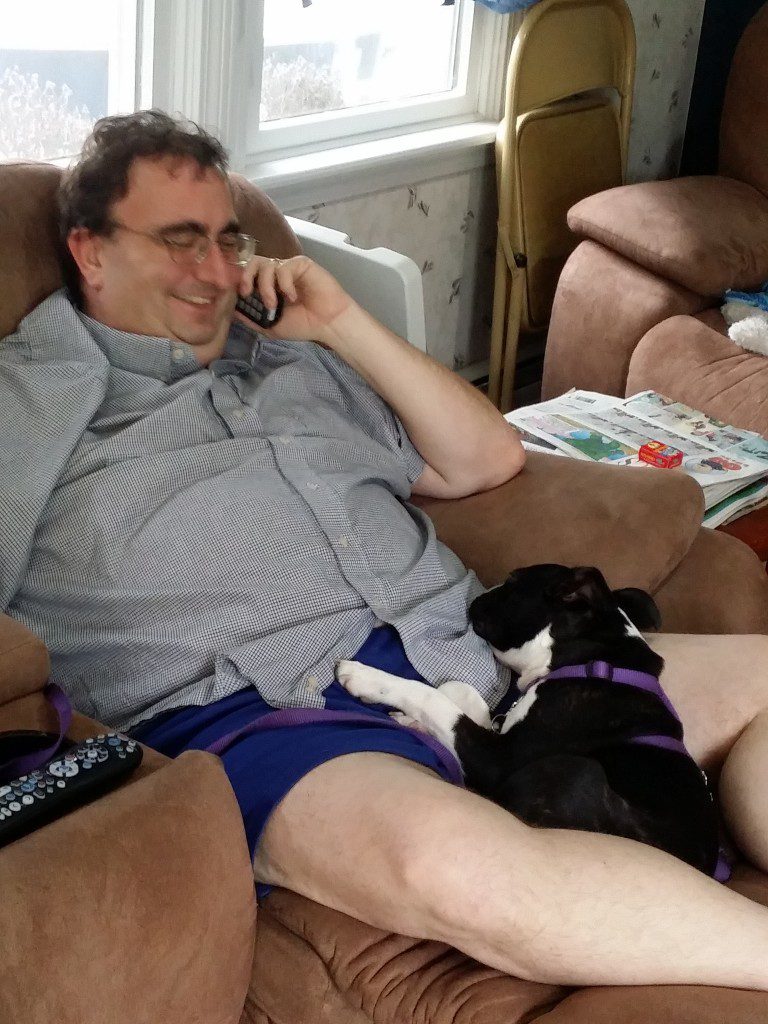 It's been 16 months and many chemo treatments later and my husband is still doing well.  Had they not caught it the night that Max stepped on him, my husband would have died probably a few months later, and possibly with very little warning.
If Max hadn't stepped on him that night, we may not have ever gone to the hospital, or had the doctors that we had that night, that kept asking question after question and doing test after test.  That little guy is our miracle dog because he's giving us so much more time with my husband.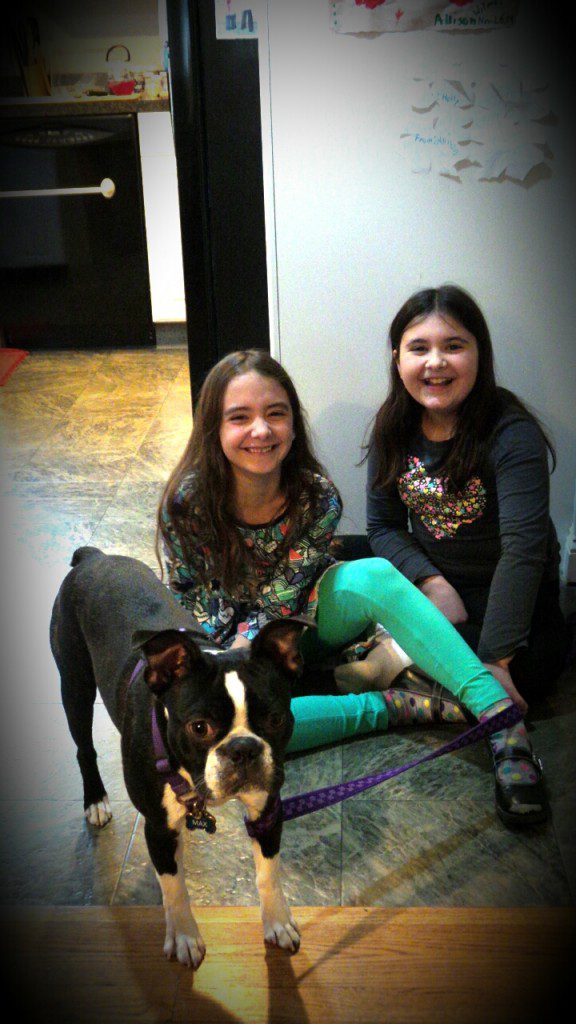 So when it comes to Max, he's pretty spoiled now!  Nothing but the best for him.  We all love him so much and he's such a sweet and loving dog.  I finally had some time to go through formal training with him and while he's not perfect yet, he's getting there.
He listens pretty well now and especially to me.  I'm his person and he's my little guy.  The son I never had.  He means the world to me.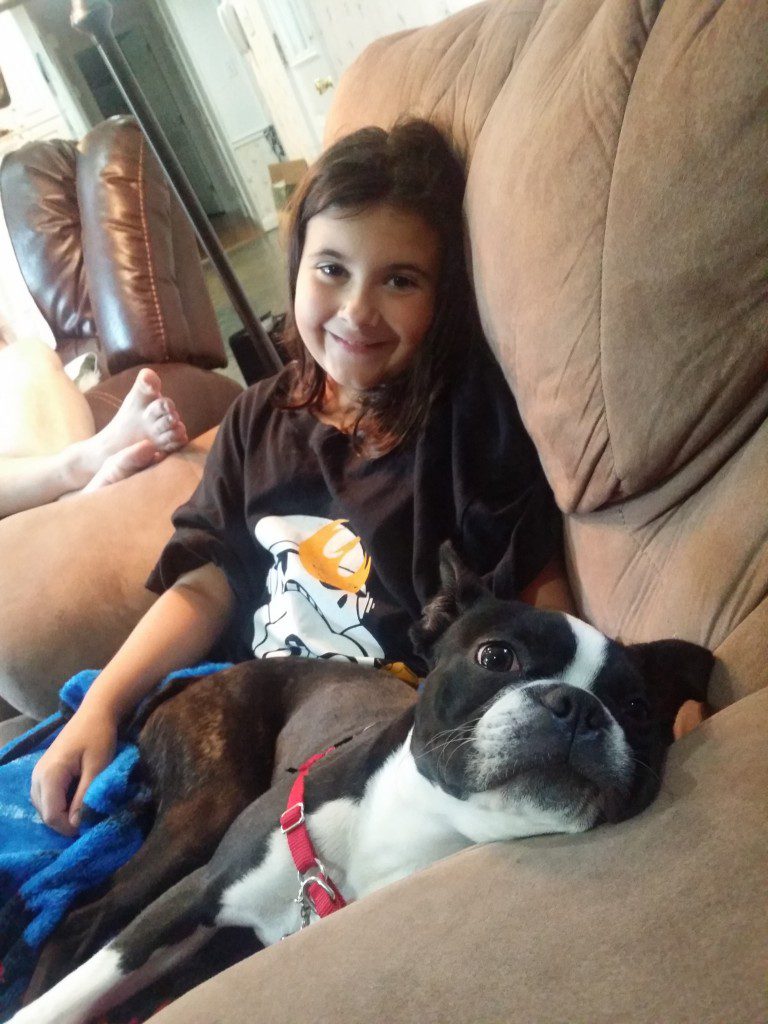 Not only do we shower him with tons of toys and treats, but we only buy him the best food.  Like PEDIGREE® Small Breed Dry Dog Food.  While he may weigh about 27 pounds now, he's still a small breed dog so we will only feed him that.  He's a 'bigger' Boston Terrier, but he's all muscle.  He's amazingly strong and I'm sure the food we feed him helps!
Sam's Club has the 22lb bags of PEDIGREE® Small Breed Dry Dog Food along with the 55lb bag of PEDIGREE® Adult Dry Dog Food which we will feed him once he's an adult.  I love that I can grab it while there getting food for the rest of my family.  And the big bag makes it so convenient that I don't have to shop more than once a month for his food.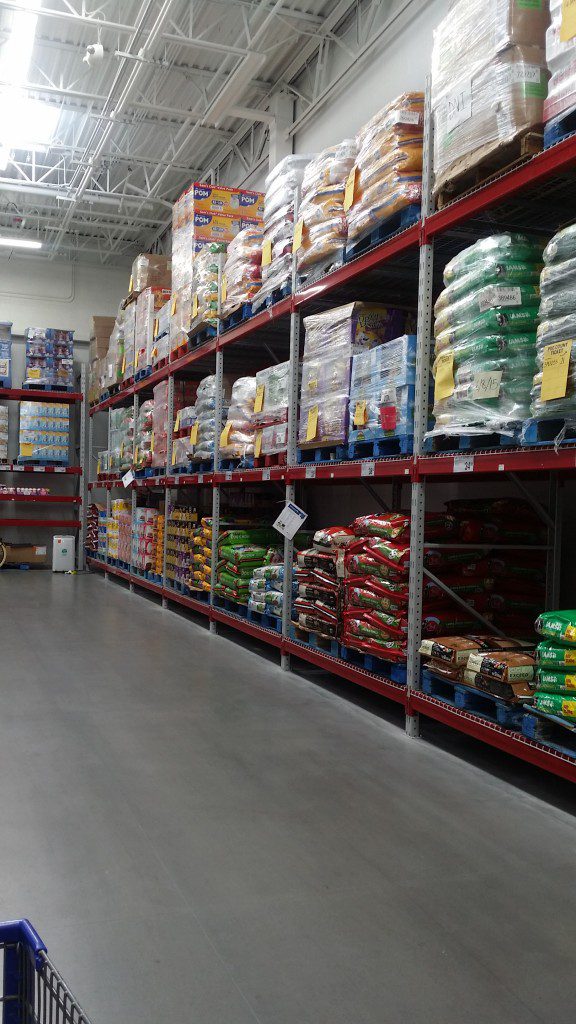 My Sam's Club has all the dog food and treats, including the 62 count variety pack of PEDIGREE® DENTASTIX® which Max loves, along the back wall and sometimes in the middle of the main aisles.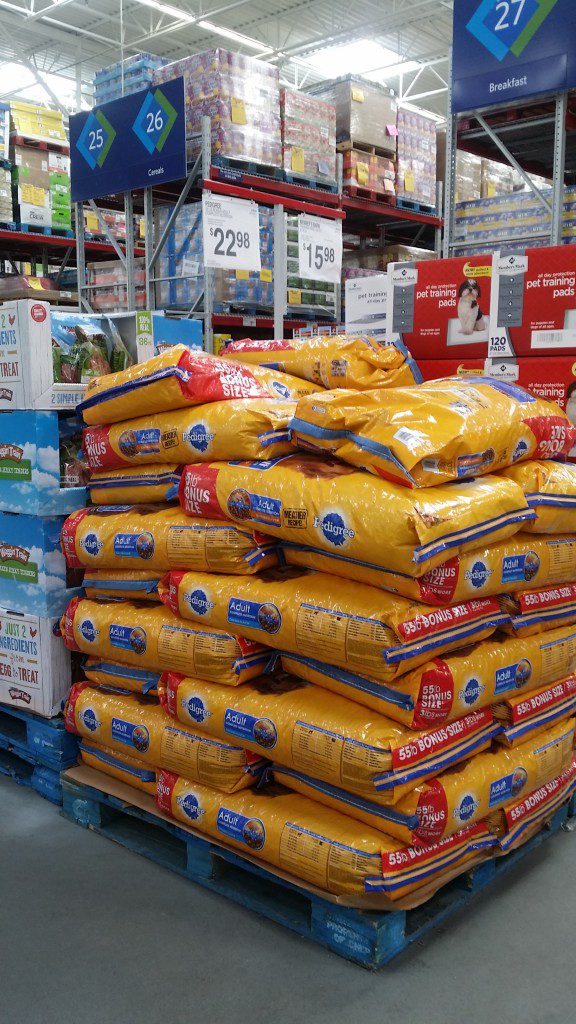 But here's something that you're going to love if you are an animal lover like I am.  When you purchase PEDIGREE® products at Sam's Club during the month of October, the PEDIGREE® brand will donate a bowl of food to a dog in need!!!!  This makes me so happy because there are so many dogs that don't have homes and the shelters have limited funds.  Knowing that when I feed my dog, another dog is getting fed too,  warms my heart.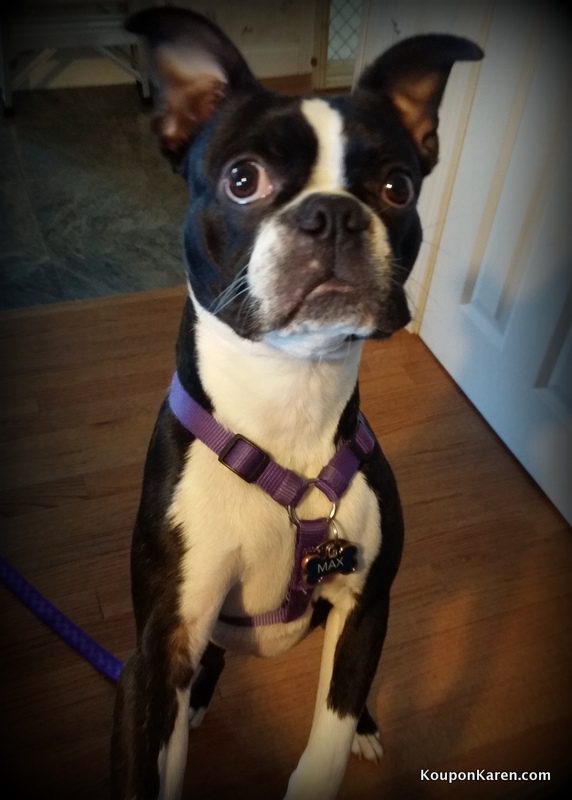 Plus when you upload a photo of the dog you love to Instagram or Twitter using the hashtag #LaterShelter, you may be featured on SamsClub.com.  Besides your purchase in the store, PEDIGREE® will donate a bowl of food for every picture uploaded. So go upload your photo now!!!
You can follow Sam's Club on Twitter to see all the pictures of the cute family members.  Look for Max!
Do you have a family pet that has a very special place in your heart?