Monday night I was in LA for the world premiere of Pete's Dragon.  I was invited to walk the green carpet (instead of red!) and attend the pre-party at the famous Hollywood Roosevelt Hotel on Hollywood Blvd.    I've stayed at the Roosevelt before so I was excited to be back there because it's beautiful and has so much history inside!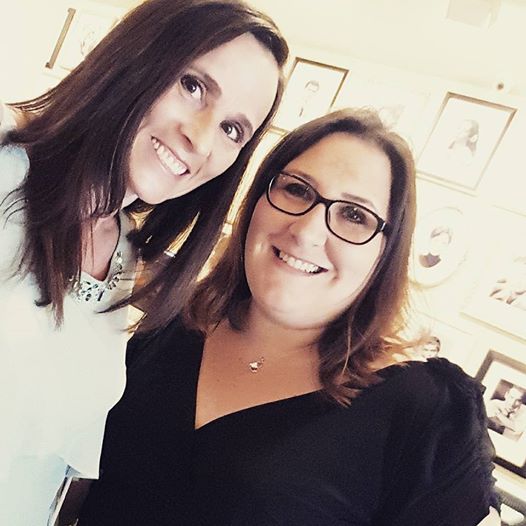 Disclosure: I received an all expenses paid trip to LA for the Pete's Dragon premiere and junket.  No one told me what to say or how to think.  These are all my words and 100% my own thoughts!
There was a lot going on but the first thing I did was take a ride with my friend Elliot.  Who is Elliot?  Why he's the dragon in Pete's Dragon and he was there giving rides!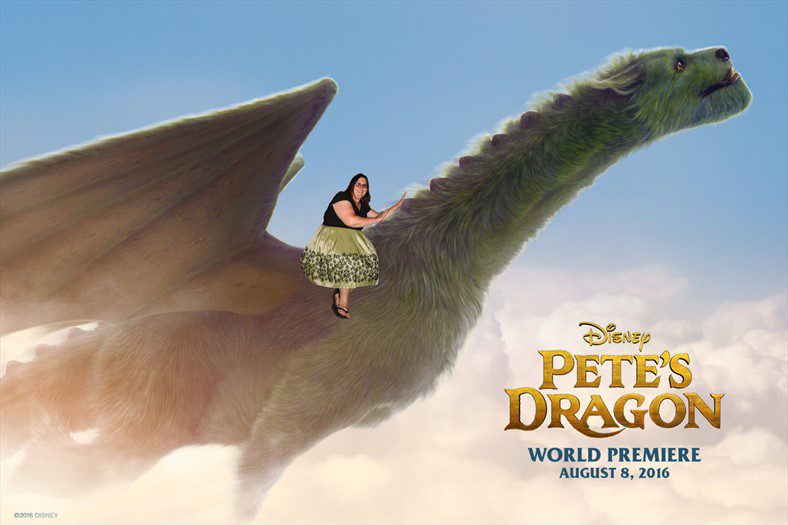 I also had some yummy Dragon snacks that gave me awful (or awfully fun!) dragon's breath!  Watch the video below.  The color is bad as the lighting wasn't that bright inside but it's pretty cool. You must see it!
Now this pre-party wasn't just for the bloggers in my group.  It was for the actors in the movie and all the people that put it together along with their friends & family.  You know, other actors and actresses and people in Hollywood!  We were just mingling along with them and each time I spotted another celebrity, I got a little giddy!   Like this guy… you may know him…
There was a lot of food and drink and we had a great time.  Then it was time to walk the green carpet!  I always get excited at this point because you never know who you'll see.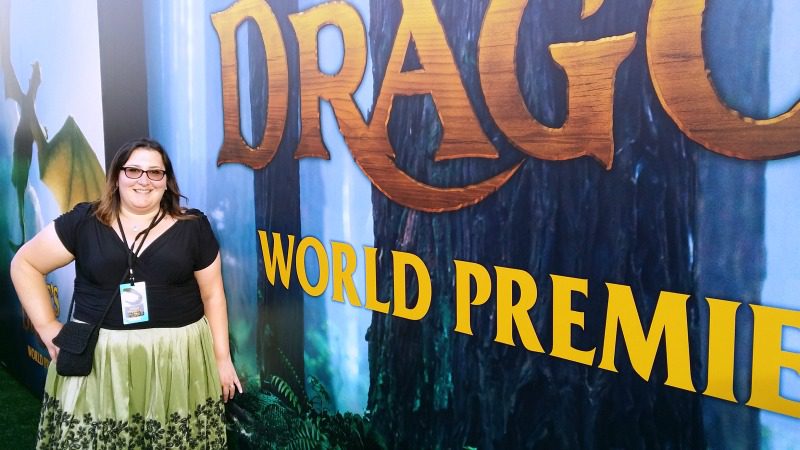 There is always a lot of excitement the minute we step onto the carpet.   They try to get you to move along pretty quickly but we always stop to take a few pictures along the way.  I want to remember this night in as many pictures as I can.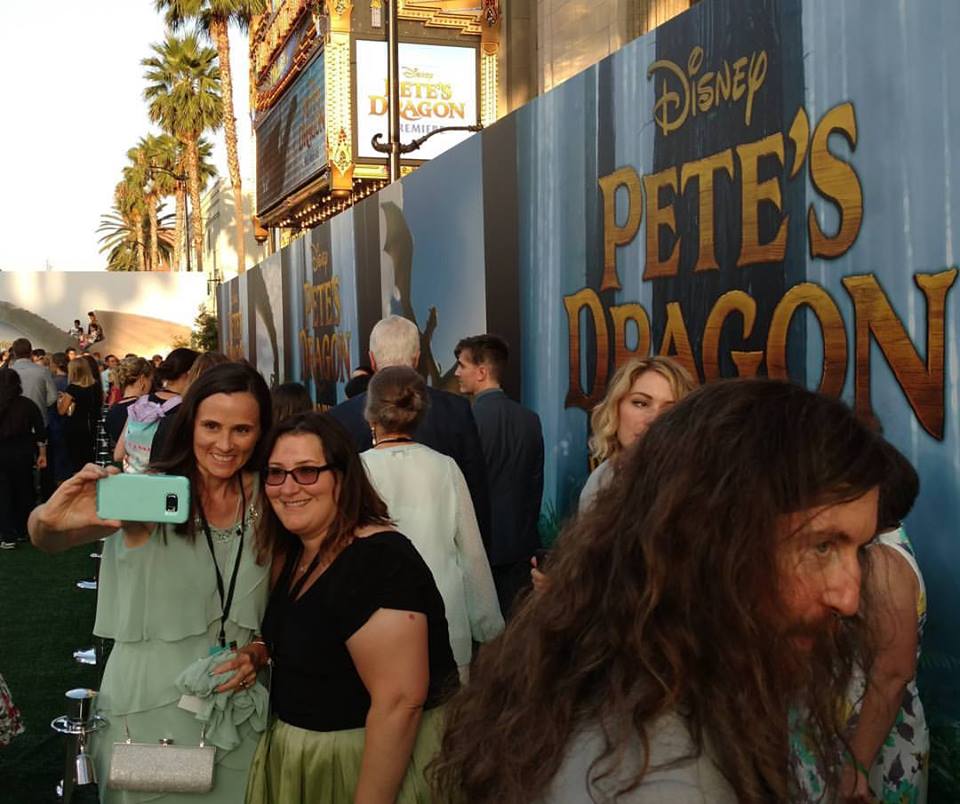 I love this picture above of us taking our picture!  Those are always fun ones.  See all the people?  It's pretty crazy and fun all at the same time.
The green carpet led us next door to the El Capitan Theatre which is amazing!  The history in this building – if only the walls could talk!
Pete's Dragon World Premiere in LA!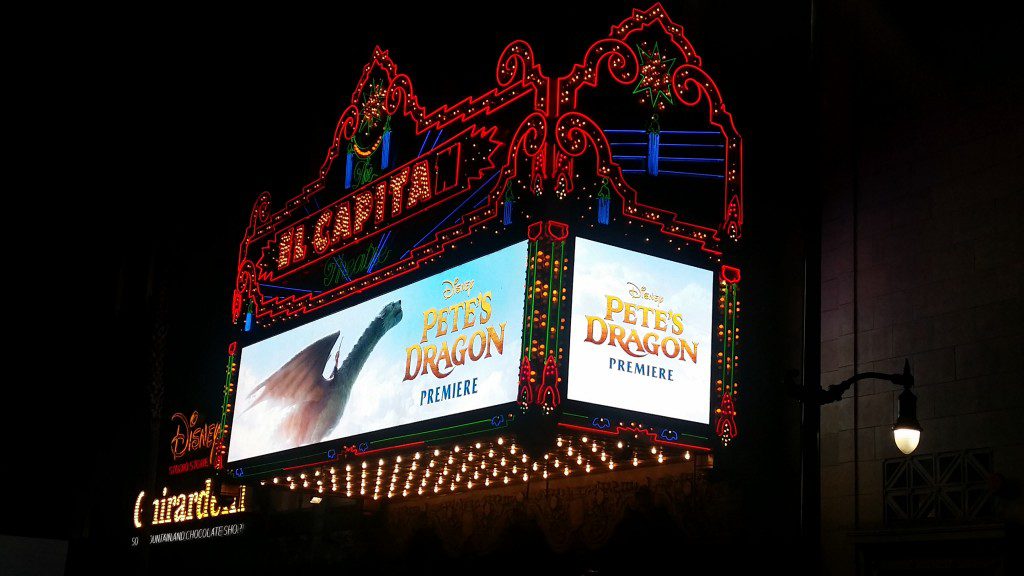 I'm always excited to see the Marquee at the El Capitan theater the night of the premieres!  It's so beautiful all lite up!
This was the first time I was at a red carpet event with one of my good friends Keri Lyn from She Saved.  We took a ton of pictures together to remember our moment.  One of my favorites was right after the movie with all the lights in the background.  The energy that is still there after the movie is over is amazing and I could stay there all night!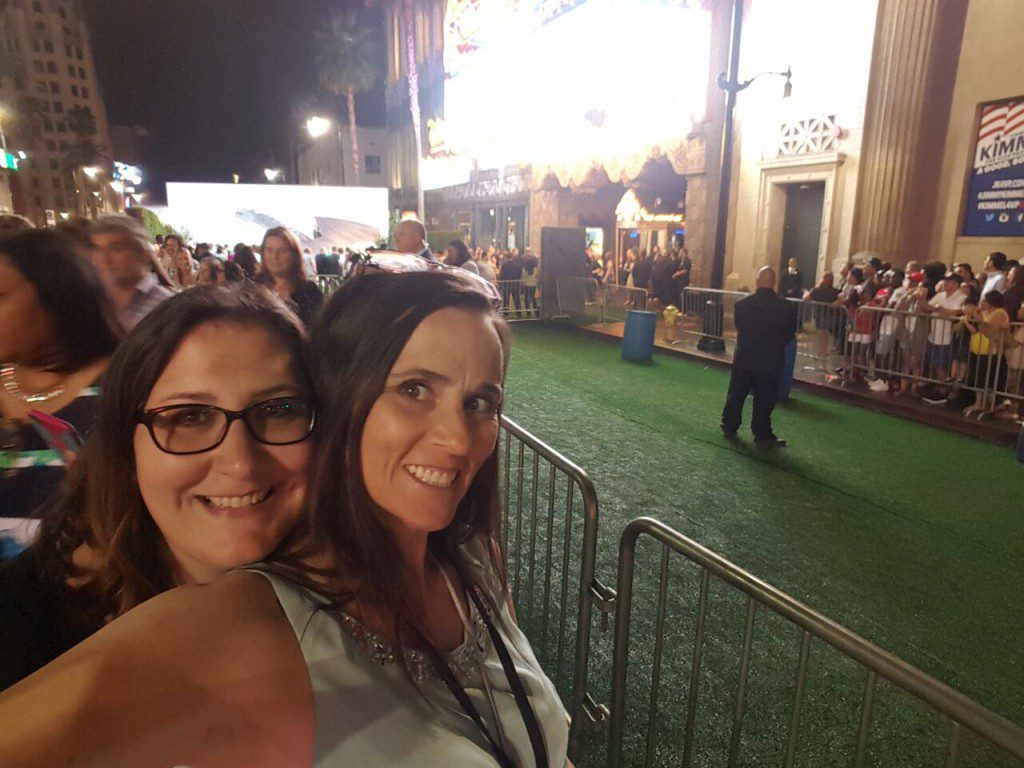 Before I knew it, the night was over and we took one last picture as a group.   Here are the other 24 amazing bloggers (and friends!) taking one of my favorite pictures of each event!  When I look back at these pictures and see all of us dressed up, it just takes me back there each time. In case you didn't notice, we are all dressed in shades of green to match the green carpet that matched Pete's Dragon!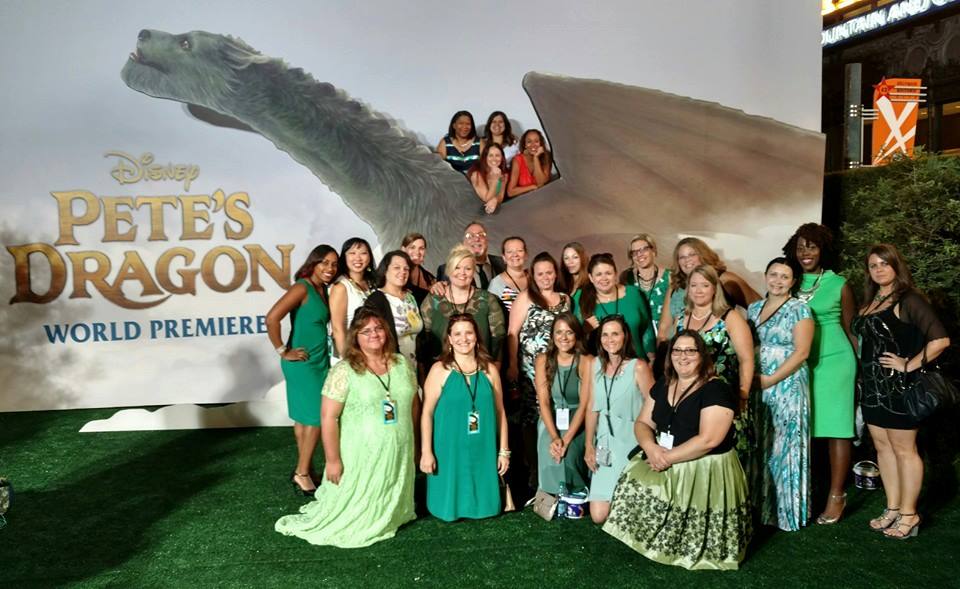 The day after the premiere we received an exclusive behind the scenes look and tour of the theater.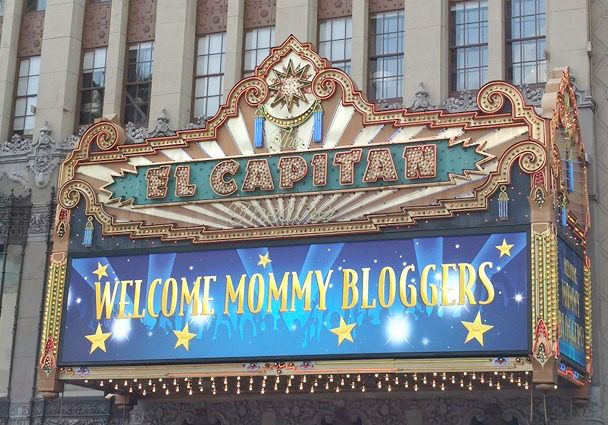 This wasn't my first time in the theater.  It's actually the 3rd movie I've seen here.  But this time I got to see behind the stage and learn about the history of this beautiful place!
Let me try and give you a feel for the place.  I mean, when I'm at movie premieres, I'm sitting in an audience that is full of important people in Hollywood.  From child actors to legends in the industry.  I've sat among them!  Before the movie begins, the El Capitan theater has beautiful piano (they've  named Ethel) with someone playing Disney music while everyone finds their seats.   This piano comes up from below the stage and then it returns to the same space right before the movie begins.  It's so cool and one of my favorite parts!
Here we are all around Ethel enjoying our moment in the spotlight!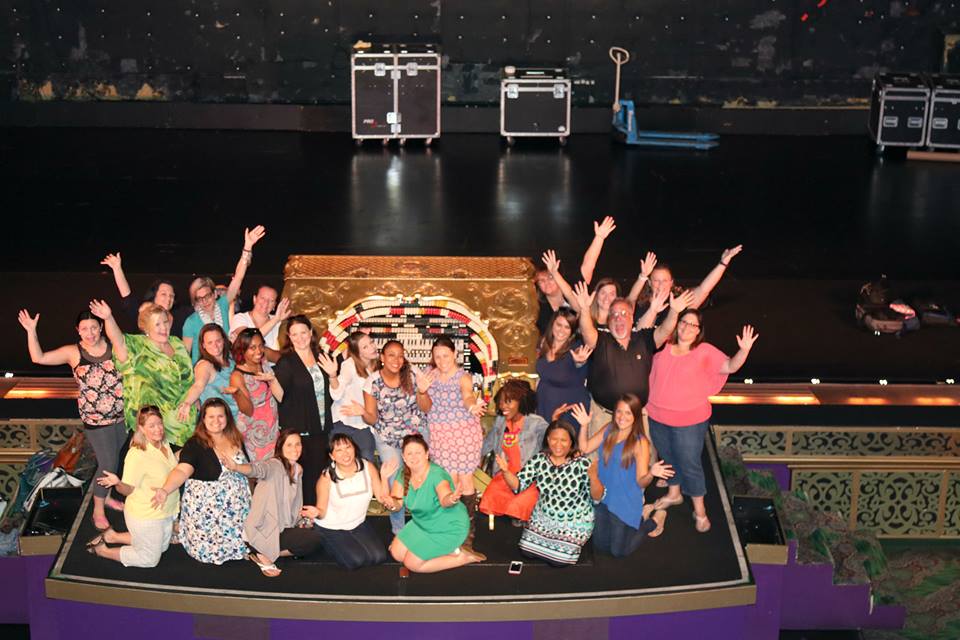 When the movie starts there's always applause and you can just feel the excitement from everyone there.  Every time I'm there, I wonder who has sat in this seat before me?!   Someone as excited to be there as me?  Or someone that starred in the movie they were watching?  I'll never know, but that makes it all the more exciting.
The El Capitan theater has seen a lot.  Upstairs they have the El Capitan Wall of Fame where you can find pictures of celebrities and legends along the walls at premieres and different event's held there.  I saw a few pictures from the premieres I've been at!   Such a great way for the to capture the history in this beautiful theater.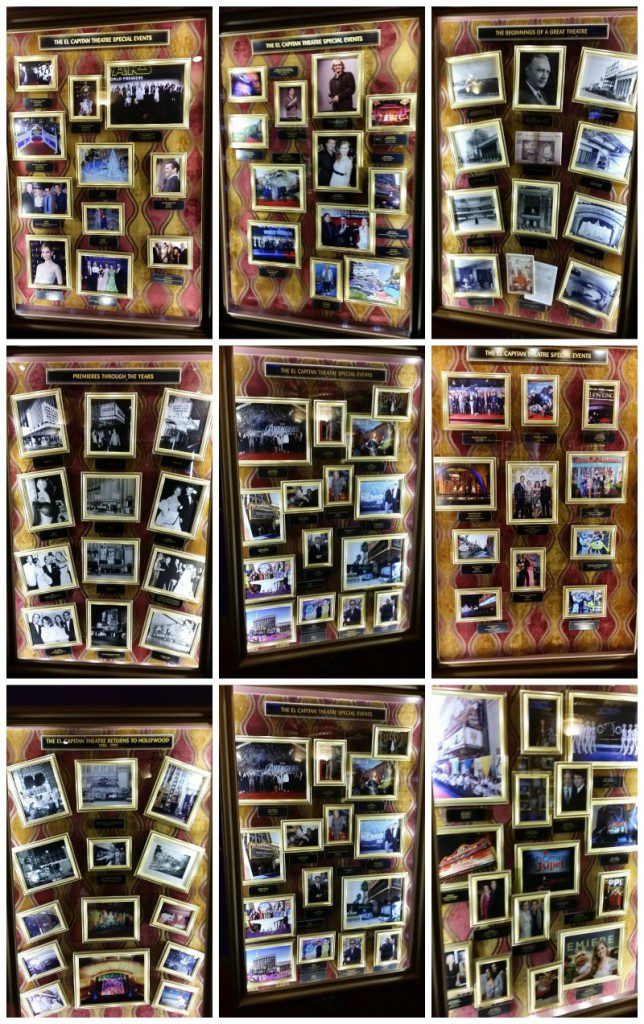 If you are in the Hollywood area, stop by the El Capitan theater and catch a movie there!  You'll love it as much as I do, I just know it!
Pete's Dragon will be in theaters everywhere this Friday, August 12, 2016.  Take the entire family.  It's a great movie and a total must see this summer!  Keep following along for my review of the movie along with interviews with some of the cast of Pete's Dragon, later this week!
Follow along:
Pete's Dragon Website | Pete's Dragon Facebook Page | DisneyPetes on Twitter | Pete's Dragon on Instagram