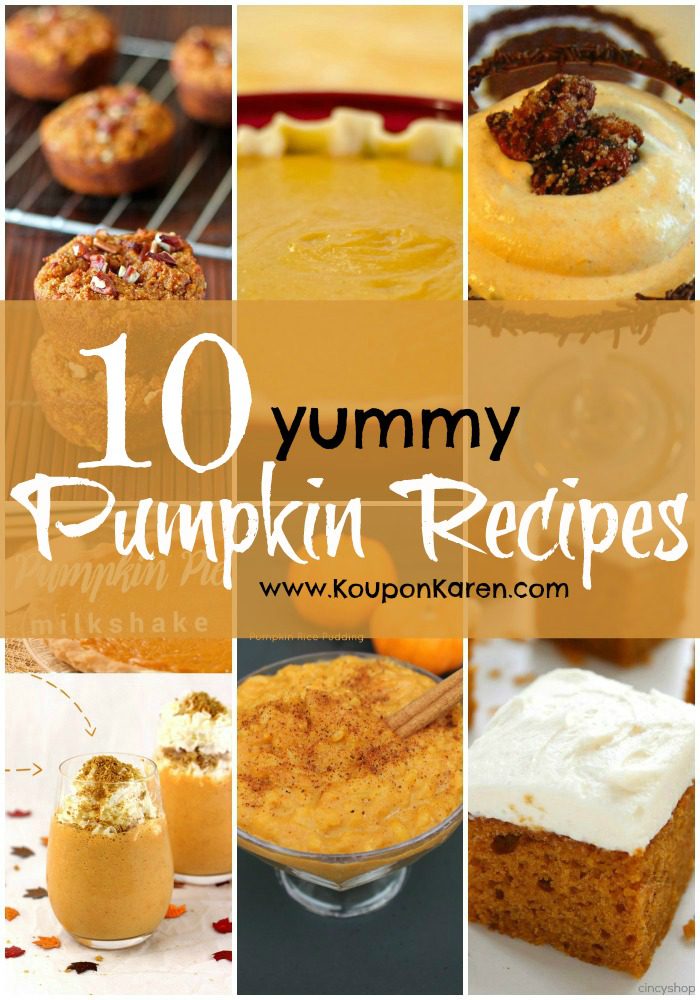 I love this time of year for so many reasons.  One of them being pumpkin!  I love pumpkin desserts and this time of year I'm always looking for some new ideas.  Here are 10 yummy Pumpkin recipes you can make using either real pumpkin or canned pumpkin.  They are perfect thanksgiving dessert ideas or really just for any time right now!
Dark Chocolate Brownie Pumpkin Cheesecake
Pumpkin Rice Pudding
Pumpkin Cake with Cream Cheese Frosting
Homemade Pumpkin Spiced Latte
Pumpkin Mousse
Pumpkin Bars
Coconut Flour Pumpkin Muffins
Mom's Homemade Pumpkin Pie
Pumpkin Icebox Cake Recipe
Pumpkin Pie Milkshake
Which one of these Pumpkin Recipes will you try this holiday season?
Check our more Thanksgiving and Halloween Goodies on the blog!