Today I want to share with you a quick & easy grilled chicken recipe that my family loves.  It's super simple to make.  I'm all about quick & easy and believe it or not, I've only been grilling for a few years now!  My husband always grilled and until a few years ago, I didn't even know how to turn on the grill.  But I have to say, I have really enjoyed it.
I started with easy things like hot dogs and hamburgers.  And now that I've mastered them, I've moved onto grilled chicken – which I found out is actually pretty easy to make!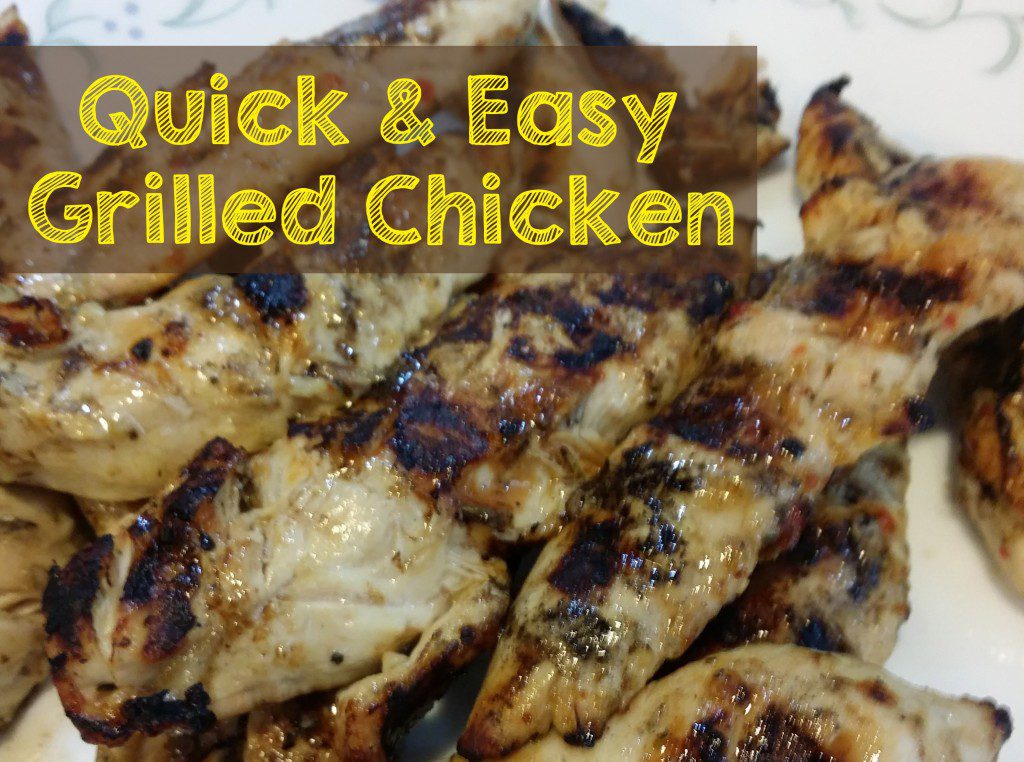 When I don't have a lot of time to cook, I turn to my favorite go to Quick & Easy Grilled Chicken dish.  I like to marinate some chicken tenders and tossed them on the grill.  This way on nights when I have what seems like a million things going on at once, I can still cook my family a nice meal.
Quick & Easy Grilled Chicken Recipe
In the morning I put the chicken tenders in a bag and marinated them in the following:
Kraft Italian Salad Dressing (or any other italian dressing you have in your fridge)
1 teaspoon Italian Seasonings
2 teaspoons of minced garlic
Juice of 1 lime
I let tha sit in the fridge for about 3 hours.
Put your grill on medium-low and put the chicken on when it was nice and hot.  I discarded all of the marinade, that's very important as you can't use it anymore.   Depending on how think the tenders are, you can turn them after about 8 minutes.  If they are thin, they can be turned quicker.  After turning them, I poked each piece with a sharp knife in a few places to make sure they cook thoroughly.  Then after about another 8 minutes I cut into a few to make sure all the pink is gone.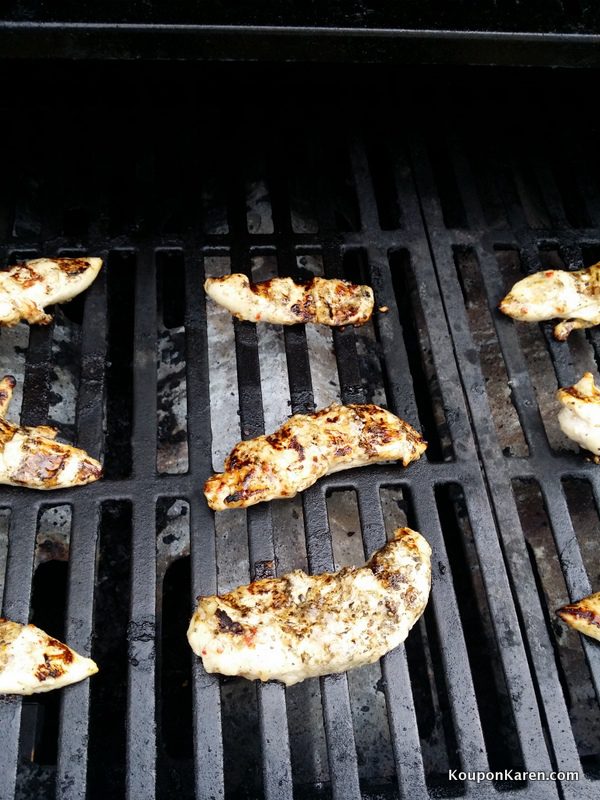 Super easy, right?   If you don't like them too charred on the outside, I recommend cooking them on med-low so they cook slowly and don't burn.  My family doesn't like anything charred (except for me!)  The tenders come out super moist and absolutely delicious.   All that garlic really adds a lot of flavor.  Needless to say my family loves these and I make this a lot in the summer.
I always thought that grilling was hard but I'm finding out it's not.   So what's up next??   We eat a lot of chicken so I'm going to experiment with it.  If you have a recipe for grilled chicken that's easy, let me know!
If you are are looking for some side dish ideas check out these amazing summer salad recipes!