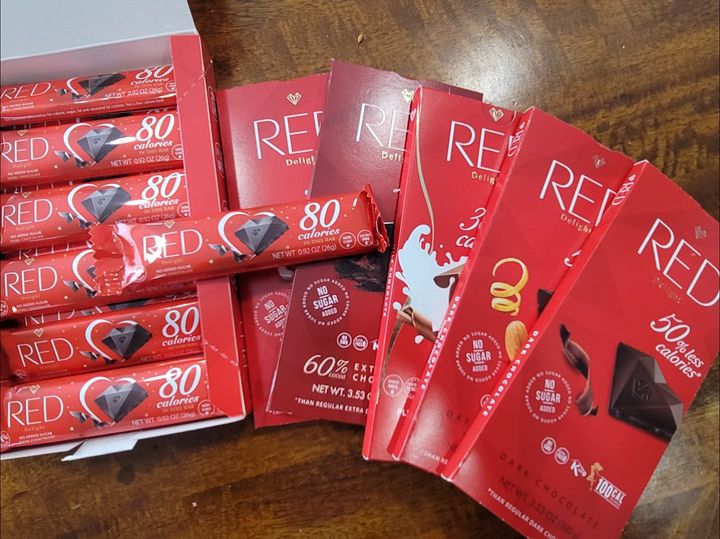 I have a GREAT gift idea for Mom is she loves chocolate but don't want all the sugar that's in most chocolates.
Earlier this year I discovered Red Delight Chocolates.  These were new to me, but maybe you've heard about them before?  They are Red Delight Chocolates. Something you may not know about me is I had gastric bypass a couple of years ago so I avoid sugar. But I can eat chocolate that has no added sugar.  And I love me some chocolate!
Red Delight chocolate has no added sugar and lower calories than other chocolate bars.
I already tried dark chocolate and milk chocolate.  The Milk Chocolate just melted in my mouth, it was so delicious.  The Dark Chocolate was also really good. It's not very bitter and seems to have a hint of a berry flavor even though there are no berries.  These are definitely on my list of Chocolates I love and I can eat!  I highly recommend the variety pack so you can try all of them.
I highly recommend them if you are looking for some chocolate that is lower in calories and has no added sugars.   Seriously you don't even miss it!