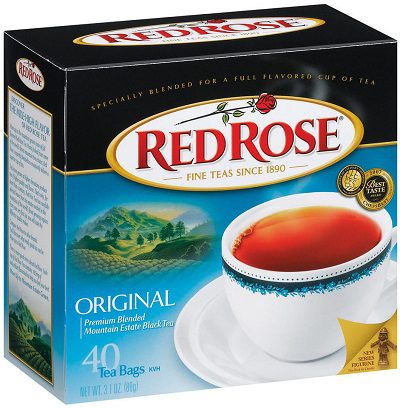 Product Name: Red Rose Original Tea
Product Information:  Discover Red Rose Tea. Tea leaves grown at higher elevations produce tea of higher quality and flavor. That's why, for more than a century, Red Rose Tea has carefully selected leaves from tea estates nestled in the mountains of the world's finest growing regions. From your very first sip, you will taste the difference quality makes.
Tea drinkers will find a surprise in this box of tea – each 100-count Original comes with a free figurine. Currently, the Nautical Wonderland figurines are included in each box. The figurines are coveted by many Red Rose Tea drinkers and they often trigger memories that have been shared over a cup of Red Rose.
My Thoughts:  My husband is a tea drinker and for as long as I've known him, he has drank Red Rose Tea.  Because I'm a deal seeker and coupon user, I have bought him other brands in the past but he doesn't like them – he wants Red Rose.  He's extremely brand loyal when it comes to his tea.  And he's not a few cups a week type of guy, no he drinks as much tea a day as I drink coffee, if not more!
I have to say I understand why he enjoys Red Rose so much.  The flavor really is great and I didn't realize that until I started drinking tea when on trips.  Hotels and restaurants don't have Red Rose and I haven't found one I enjoy as much as Red Rose either.
Not only do we love the taste of Red Rose (I do agree with him that it's good!) but we love the fun that comes inside a package of tea – the figurines.  Before we had the girls, he collected them and just put them all on his desk.  Once the girls came along and were toddlers, they were fascinated with his little creatures (they were mostly animals) and used to 'play' with them all the time.  They are breakable so they didn't really play with them, but we would talk about what they were, count how many were alike and line them up.  They were fascinated with them, as was my husband too.
They are a little older now and still get excited when we get a new box of Tea because they can't wait to see what will be in the box.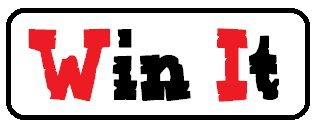 (1) Koupon Karen reader will win a Box of Red Rose Original 100-count Tea, and a Limited-edition set of figurines – all 12 from the Nautical Wonderland – the limited-edition set is Multi-colored vs. the original which is Single-colored pieces. The set comes in a collector's edition tin for safekeeping.   This set has a retail value of $40!
To enter the giveaway, use the rafflecopter widget below. You can now sign in with Facebook and it will remember you each time you enter another rafflecopter giveaway. Of course Facebook is in no way associated with this giveaway, the people of rafflecopter just want to make it easier for you to enter giveaways now.
As a reminder, comments left on Facebook or Twitter will not be included.
Disclosure: I received a Free product for review. My opinions are 100% mine.