This post is Sponsored by Romano's Macaroni Grill but my opinions are 100% my own!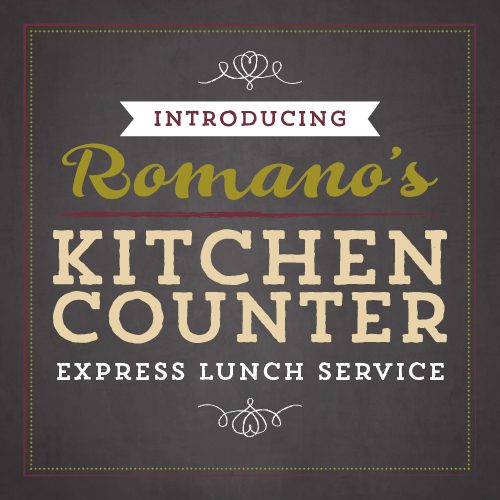 Between all the hustle and bustle of the holidays in the next two weeks and then the craziness of the kids going back to school, it may be difficult to get your lunch packed and out the door in time each morning. Romano's Macaroni Grill wants to help easy the struggle by offering you a coupon towards your lunch!
Romano's Macaroni Grill 2 for $10 Lunch Printable Coupon
2 for $10 lunch coupon from Romano's Kitchen Counter (Expires January 31, 2015)
To help you get in and out of there fast during your lunch hour, they have a new kitchen counter concept which allows you to quickly grab a casual, delicious lunch for only $7 delivered in under 7 minutes or it's free! I remember when I worked in an office how difficult it was to get a "good for me lunch" on my lunch hour.  Everything took so long, I defiantly couldn't go to a restaurant and sit down to eat unless it was next door to my office.  This would have been a nice concept for me back then!
But it gets even better.  When you print the coupon above, now through January 31, 2015,  Romano's is offering you a chance to try the new items for only $5 a person (minimum: 2 customers) and still in 7 minutes or it's free. Whether you are a mom finishing your holiday shopping or a working woman who needs a quick midday bite to eat, this offer is a great solution this holiday season.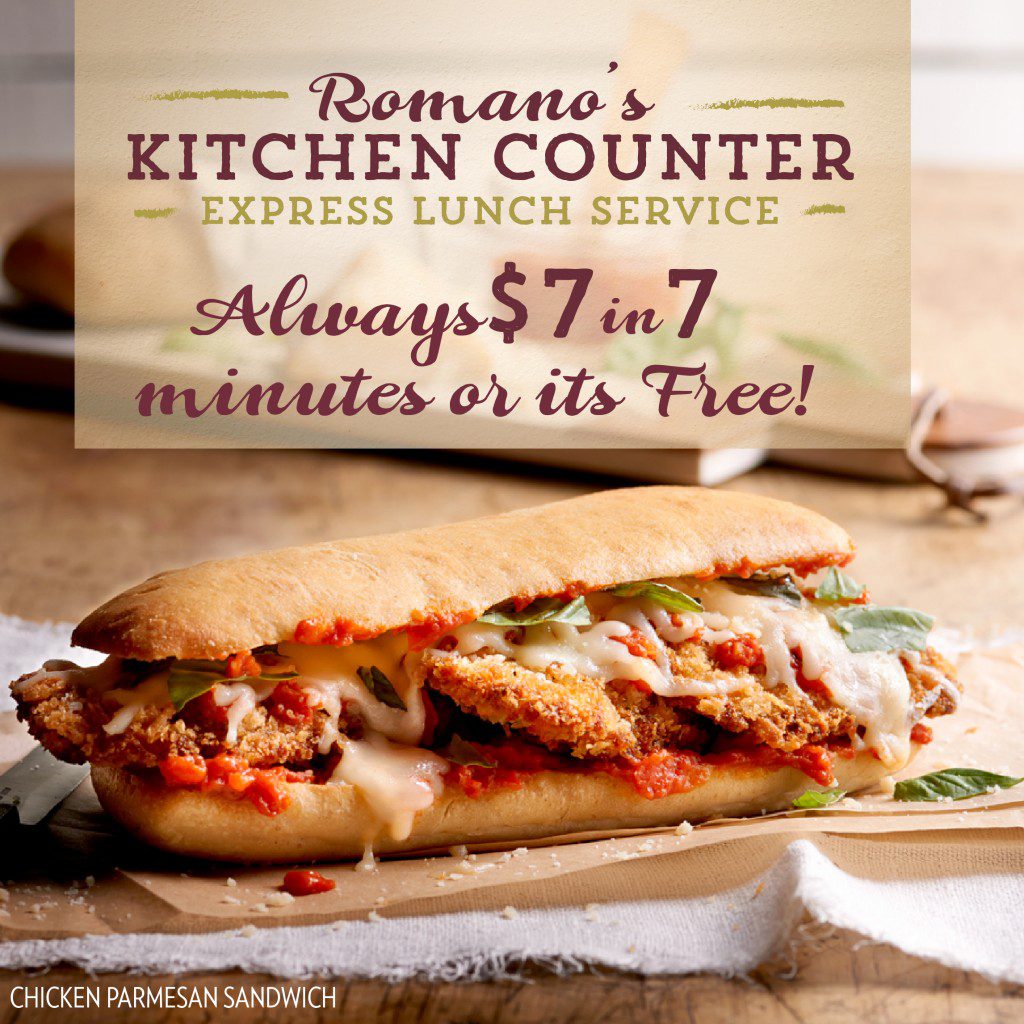 I work from home now, but my husband works in an office.  We have a Romano's Macaroni Grill near is work.  I think after the kids go back to school in January, I'll meet him for a quick lunch some day and use this coupon!  Lunch for both of us for $10??  Yeah, I'm all over that!
Want to try out this new Kitchen Counter concept?  Check the Romano's Macaroni Grill website to find a location near you!