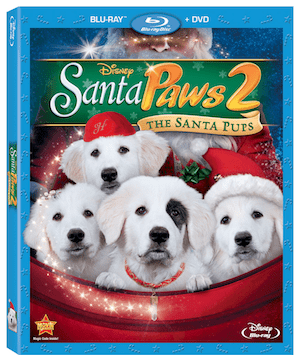 From the creators of the #1 live-action, direct-to-video Disney Buddies franchise, comes "SANTA PAWS 2: THE SANTA PUPS," an all-new heartwarming and hilarious adventure starring a brand new litter of the most adorable talking Great Pyrenees pups! It premiered on Disney Blu-ray Combo Pack, DVD and Digital on November 20, 2012.  "SANTA PAWS 2: THE SANTA PUPS" is the perfect film for the entire family to enjoy this coming Holiday Season!
The 2-Disc Blu-ray Combo Pack (Blu-ray + DVD) will have a suggested retail price of $39.99 U.S.,  The 1-Disc DVD will have a suggested retail price of $29.99 U.S., and the High Definition Digital will have a suggested retail price of $39.99 U.S.
About Santa Paws 2: The Santa Pups:
The North Pole has a new litter of playful pups! However, when the frisky foursome—Hope, Jingle, Charity and Noble—practically destroy Santa's Workshop with their mischievous gamboling, they realize the best way to prove that they're responsible enough to become Santa's Helpers is to show how well they can spread the Christmas spirit all by themselves. With help from a magic crystal, they start granting everyone's wishes. But their good intentions backfire when one unhappy boy asks that Christmas go away forever! With his wish impetuously fulfilled, and the joyous spirit quickly disappearing from the planet, Mrs. Claus and the pups have to find a way to reverse the spell—or risk losing Christmas forever!
About The Pups:
This cute litter consists of three female pups and one male pup. HOPE is the daring tomboy who wears a backwards red cap and rarely looks before she leaps. JINGLE is the diva with a bell on her collar who loves to sing, but can't carry a tune. CHARITY is the girliest and most self-centered of the pups, with a mistletoe barrette, who has yet to learn the meaning of her name. And NOBLE is the mischievous only brother and self-appointed leader who is distinguished by a cheeky black spot around his eye.
We loved the first Santa Paws and the girls were so excited to see the second one. Such a cute movie and those little puppies give me puppy fever, but please don't tell my husband that because I keep telling him no dogs! Maybe I'll find a puppy like one of these under my tree on Christmas!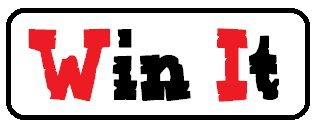 (1) Koupon Karen reader will win Santa Paws 2 Blu-ray and DVD Combo!
To enter the giveaway, use the rafflecopter widget below. You can now sign in with Facebook and it will remember you each time you enter another rafflecopter giveaway. Of course Facebook is in no way associated with this giveaway, the people of rafflecopter just want to make it easier for you to enter giveaways now.
As a reminder, comments left on Facebook or Twitter will not be included.
Disclosure: I received a Free product for review. My opinions are 100% mine.