Jen from Savoring The Thyme is back this week with more delicious frugal recipes that include items that may be on sale at your stores.   All these recipes are featured on her blog, and besides a few guests post – she makes them all herself!   Hope you like her choices and let me know if you make any of them!
Potato Recipes – Saving Money with Easy & Tasty Recipes
This week we will focus on a basic that is frequently on sale — potatoes and Potato Recipes!
I don't know about you but one food we always consume more of in the fall and winter seasons are potatoes. We love potatoes boiled, roasted, baked, mashed and steamed. Plus, with potatoes being so affordable, they are an inexpensive and dang yummy filler.
However, if you have found yourself bored of your regular potato recipes, don't toss the potatoes in your pantry and forget about them or you will be wasting food and money. What a shame! Don't worry, we can keep those yummy tubers from going to waste with these terrific potato recipes: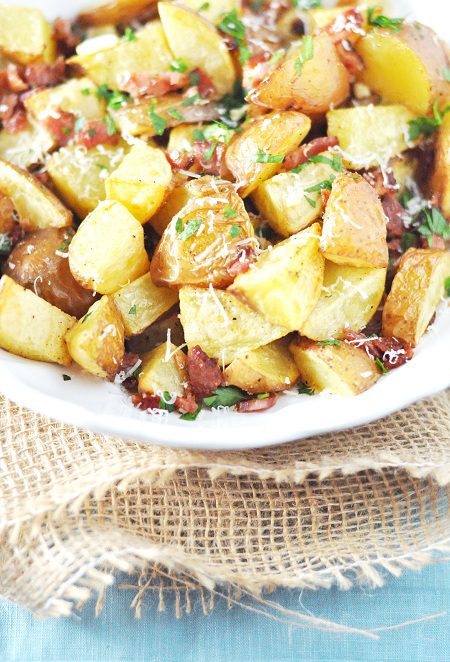 Photo Credit: Jennifer Leal, Savor the Thyme
Here are some ideas for Potato Recipes:
You can also join in the fun and yumminess of the Savor the Thyme Community on Facebook.
Check back next week when Jen brings us more fun and easy frugal recipes to help you plan your shopping trip and keep within your budget!