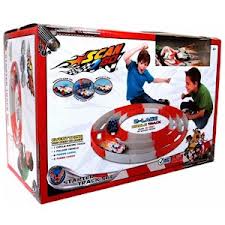 Product Name: Scan2Go Starter Track Set

Product Information:  This fall, MGA Entertainment will launch the internationally acclaimed Scan2Go toys and accessories in North America for the very first time.  Each Scan2Go car will come with a set of distinctive power cards containing innovative technology that allows kids to activate turbo sequences while racing, making Scan2Go IC powered cars the only racing cars in the cosmos with cards that directly affect the performance and speed of the car. The Scan2Go TV series will make its much-anticipated U.S. television debut on Cartoon Network in October 2012.
Ages 4+ years
Product Price: $49.99
My Thoughts:   This is a neat idea.  You scan your car with a card to make it go fast and to give it power.  Pretty neat concept and depending on the card you scan, the car will have a lot of turbo and power.  But it just goes around and around in a circle.
This if for the younger kids and I can see why.  There isn't really a way to 'race' two cars (the starter kit only comes with one) because there isn't a start or a finish line.  But it is fun to see the car go around and around, speed up and slow down and I guess if you have two cars you can see who goes the longest??
They do sell an extension track that has a criss-crossing intersection which would probably add a lot more fun to this!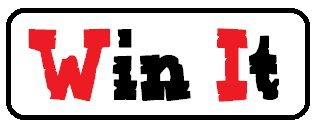 (1) Koupon Karen reader will Scan2Go Starter Track Set!!

To enter the giveaway, use the rafflecopter widget below. You can now sign in with Facebook and it will remember you each time you enter another rafflecopter giveaway. Of course Facebook is in no way associated with this giveaway, the people of rafflecopter just want to make it easier for you to enter giveaways now.
As a reminder, comments left on Facebook or Twitter will not be included.
Disclosure: I received the same prize as the winner for review. My opinions are 100% mine.