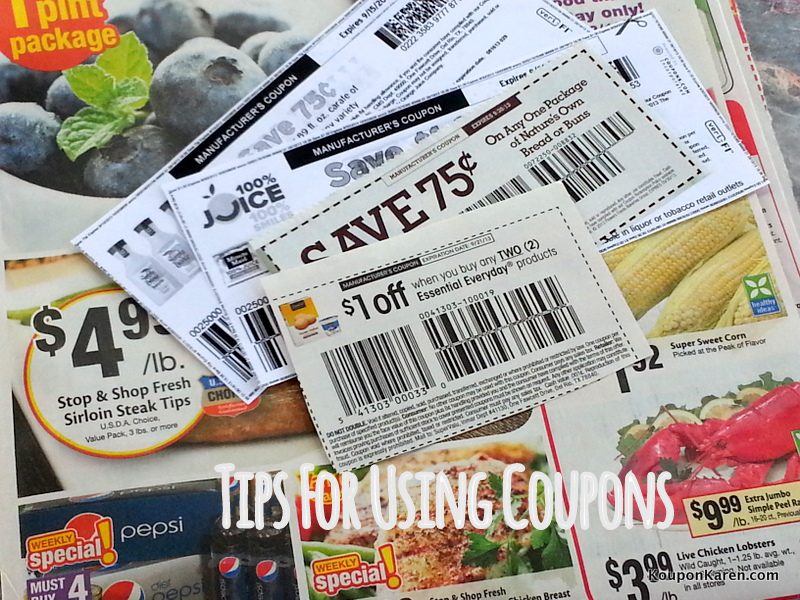 September is National Coupon Month | Tips for Using Coupons
September is National Coupon month so if you don't use coupons, try it out this month.  You really can save a lot of money using coupons.  Here are a few tips that you may not know about using coupons….
Note expiration dates of Store Coupons – Retailers want you to shop in their store so even if your store coupon has expired, they may still take it.  It doesn't hurt to ask because many retailers will honor savings deals post-expiration date.
10 for $10 doesn't mean you have to buy 10 – Lots of grocery stores will offer 10 for $10 deals to get you to buy more than one.  What you may not know is that most times you don't need to buy 10 to get the $1 price.  Plus you can use coupons on those items too and save even more!
Stack coupons! Use manufacturer coupons with store coupons and sales to save the most.
Use Competitor's Coupons and Price Match – Bring retail competitor's coupons and sales ads with you when you shop because many retailers will honor their coupons and even match their sales.
Bring Coupons with You when you Shop – Some stores will run unadvertised sales so have your coupons handy in case you find an item you use on sale.  If you use your coupon you'll save more.  If you come back later to purchase it because your coupons are at home,   you aren't saving money because of the cost of gas to get back to the store.
Print your coupons in Black & White only – Coupons don't need to be in color so set your printer to print only black ink to save on the cost of ink.  Otherwise the coupon savings won't add up.
And make sure you only buy items you are going to use, even if you have a coupon for it.   This also goes for when you doing some discount online shopping.  Just because it looks like a good deal, it may not be the best deal.  Look for online coupons to use and stretch your hard earned dollars on everything you purchase.