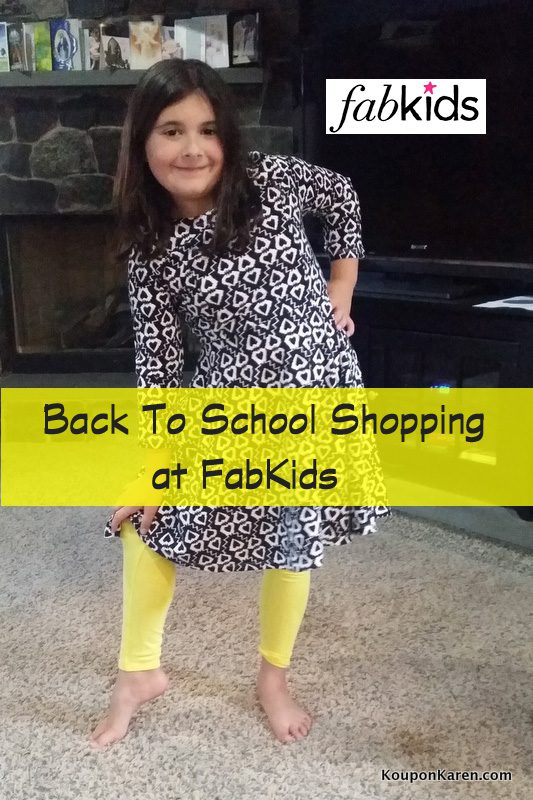 This post is Sponsored by FabKids but my opinions are 100% my own!
Shop FabKids for Fashionable Back To School Clothes at a Great Price!
We love to shop at FabKids which is good because my girls love to dress up.  If they could wear dresses every single day to every event, they'd be happy.  But the older one would prefer to wear sneakers with them.  That's where I draw the line.  So we go for cute looks that aren't dresses for days with sneakers.
FabKids has all that – dresses, cute looks and fashionable outfits for girls and boys (now!).   We've been back to school shopping and this month (August) FabKids has a nice selection of Back To School outfits for the little ones!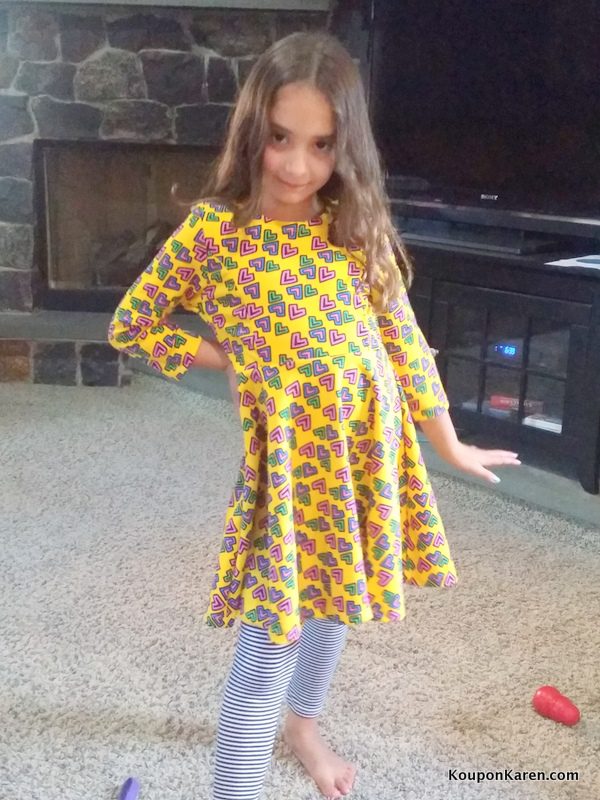 About FabKids
FabKids is JustFab's newest fashion club, started by a team of parents including mom and actress Christina Applegate.  FabKids is a convenient way for busy parents to shop. It's an outfit club — so parents get monthly selections of super affordable, high-quality fashions personalized for their kids.  Every outfit includes 2 pieces for just $29.95– so you can get a fabulous dress, paired with leggings OR a top and a bottom, etc.  FabKids is currently available in sizes 2-12 and All FabKids outfits ship free on all orders over $49.  You have until the 5th of every month to "skip the month" or you will be charged $29.95 on the 6th of the month, which will give you one credit to use on the website. One credit gets you an entire 2-piece outfit!   Outfits come in adorable pink boxes for girls and awesome blue packages for boys!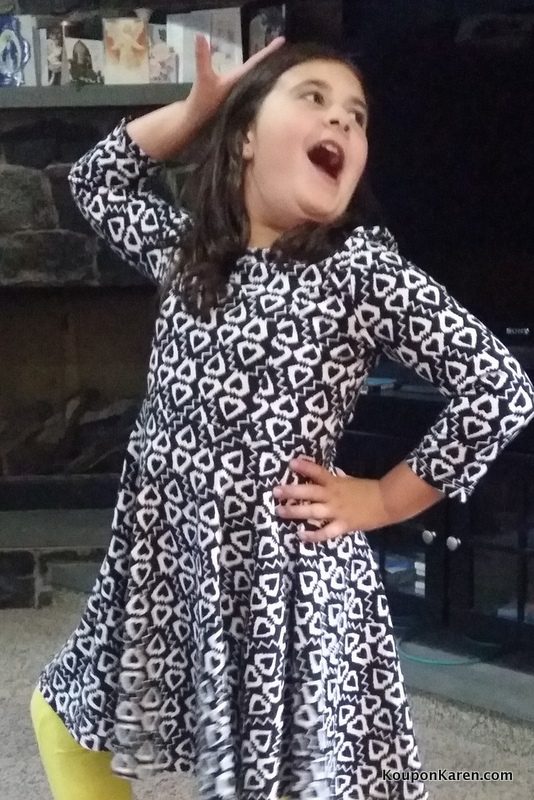 Shop FabKids for Fashionable Back To School Clothes
I've been buying from FabKids for a while and love their clothes. The quality is outstanding and the styles are fashionable.   Their new clothes this month for Back To School are really nice!  The dresses my daughter's are wearing are both from FabKids, along with the leggings.
First of all, the leggings are so soft and comfortable it's like wearing pajamas!  And they stay that way even after washing them over and over again!   The colors don't fad either!  Like I said, I've been buying their clothes for a while and the quality is amazing.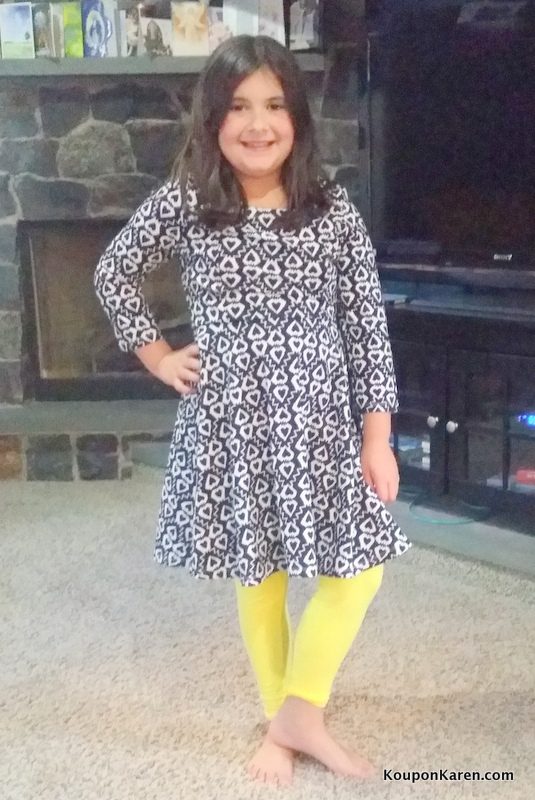 These two dresses are definitely for warmer weather as the material is heavy.  But that's perfect for once it starts to get cold here in New England.  I love the black and white hearts with the yellow leggings.  It's the perfect style for her and she loves it.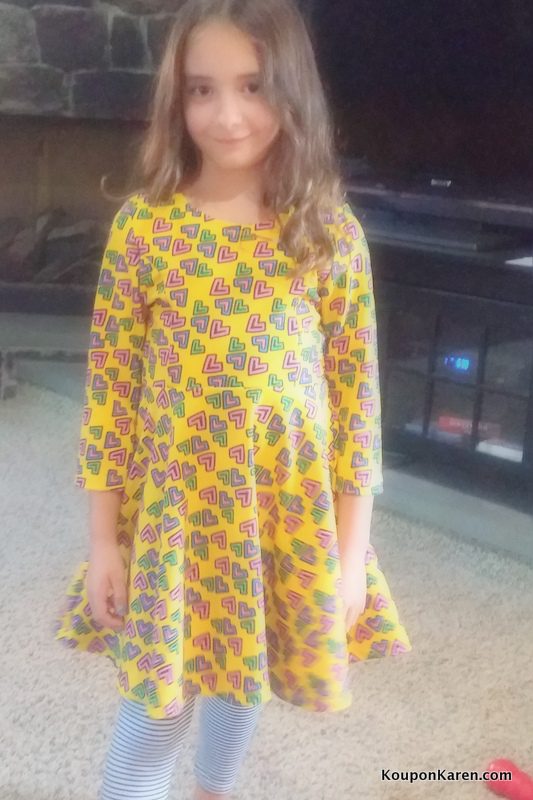 As you can see from the pictures, my girls love the outfits and my little one is happy to know that she'll get to wear the other one when her sister grows out of it and it's her size.  And I know it'll look really great on her too.
Check out FabKids today.  You'll get a 2 piece outfit for only $29.95!
Disclosure: I received a Free product for review. My opinions are 100% mine.