This post is Sponsored by Aldi but my opinions are 100% my own!
I love shopping at Aldi.  Especially when I am entertaining.  It seriously cuts my budget almost in half.   And they almost always have everything I need.   We love to entertain too so when ALDI asked me if I wanted to host a get together at my house this summer and shop at ALDI, I was all for it.
My neighbors never shopped at ALDI until I starting having dinner parties and now they love it.   This time I picked a summer outdoor theme and we had hotdogs, hamburgers, chips, dips, drinks, and desserts.  I bought everything for the party at ALDI.
4th Of July Quick and Easy Treats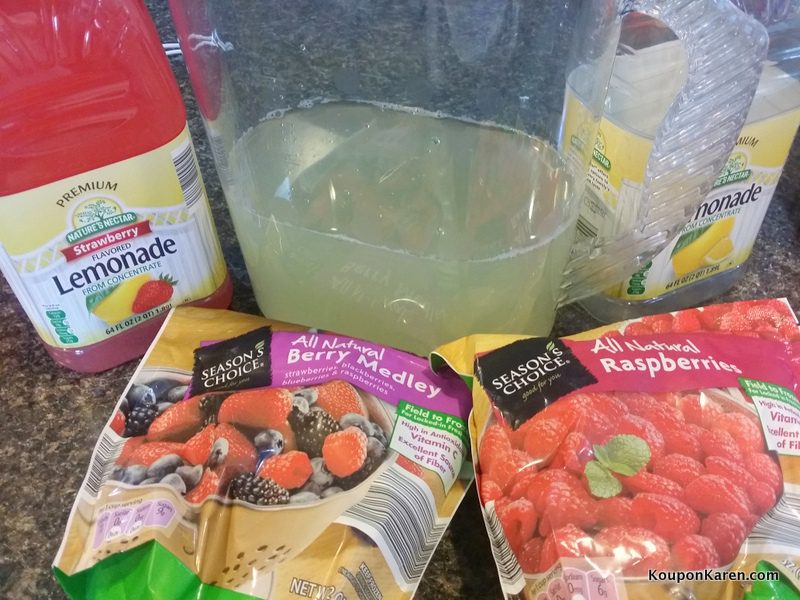 The kids love lemonade so I picked up some Nature's Nectar premium Lemonade for only $1.99 along with some frozen berries and I made some Berry Lemonade.  The kids LOVED it!  Now they keep asking me for frozen fruit for their drinks – even water.  Total win because they found something yummy and I found something healthy that they love.
We had a 4th of July party and Aldi had everything we needed to make our celebration Red, White, and Blue.  Every holiday they have festive things so even though the 4th is gone, be sure to check your store for the next holiday – Labor Day to see what they have.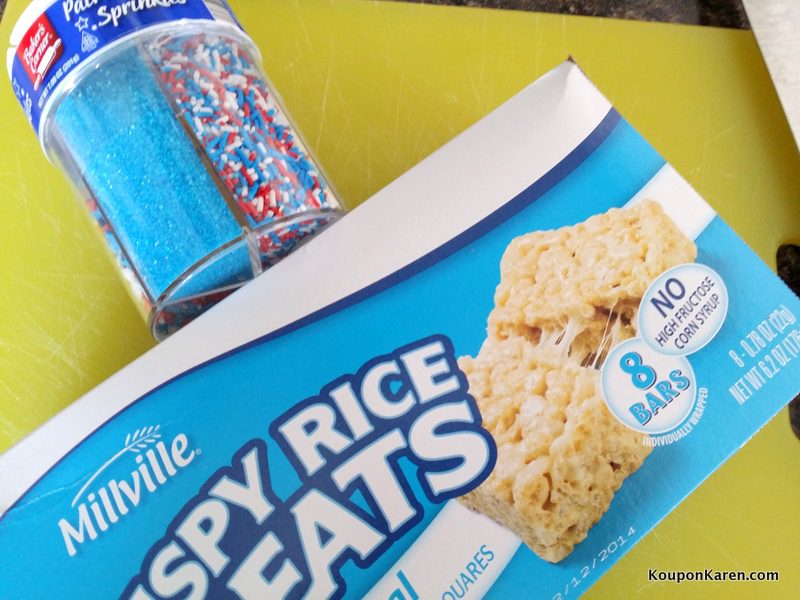 We made some fun desserts including Crispy Rice treats but we used the Millville ones and I picked up some red, white, and blue sprinkles to make them fun!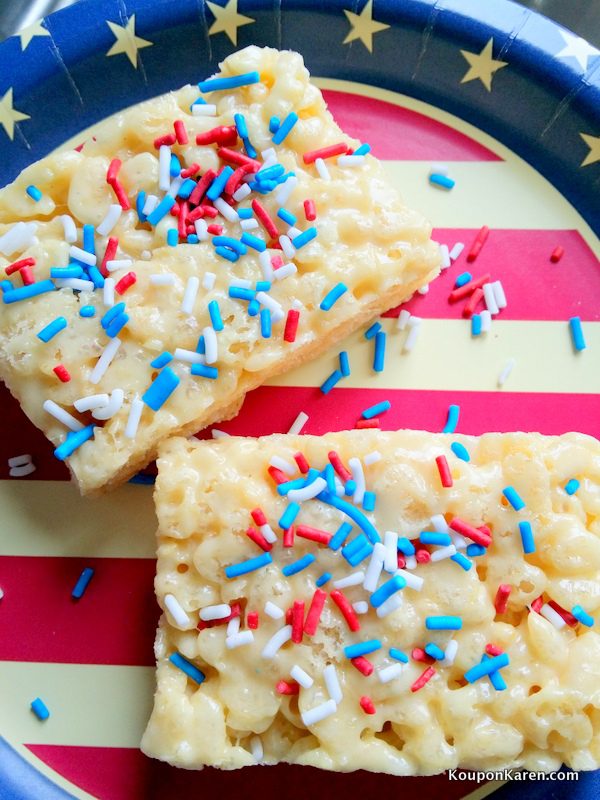 For an appetizer, I picked up some celery and cream cheese and made celery boats with cream cheese and some red, white, and blue sprinkles.  Everyone loved how festive they were!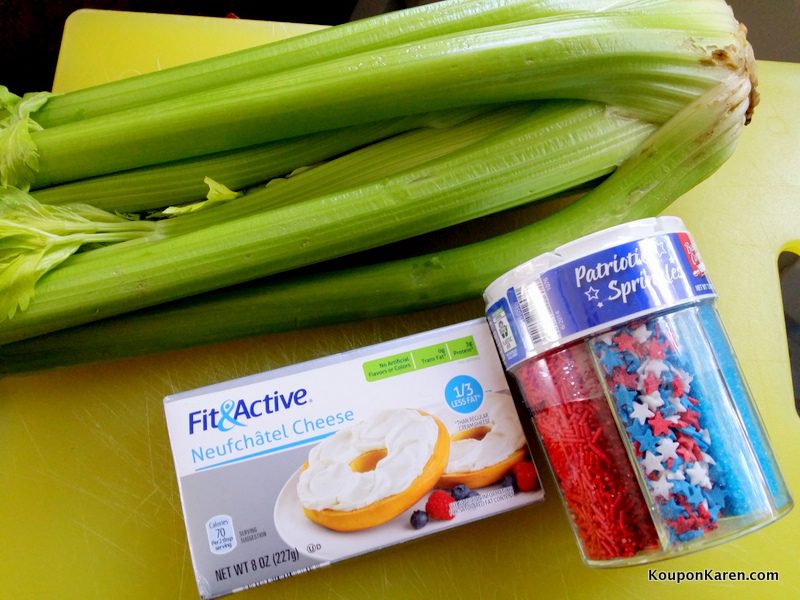 My daughter thought I invented something new by putting celery on cream cheese.  She didn't realize people have been doing that for years because it was the first time I did it!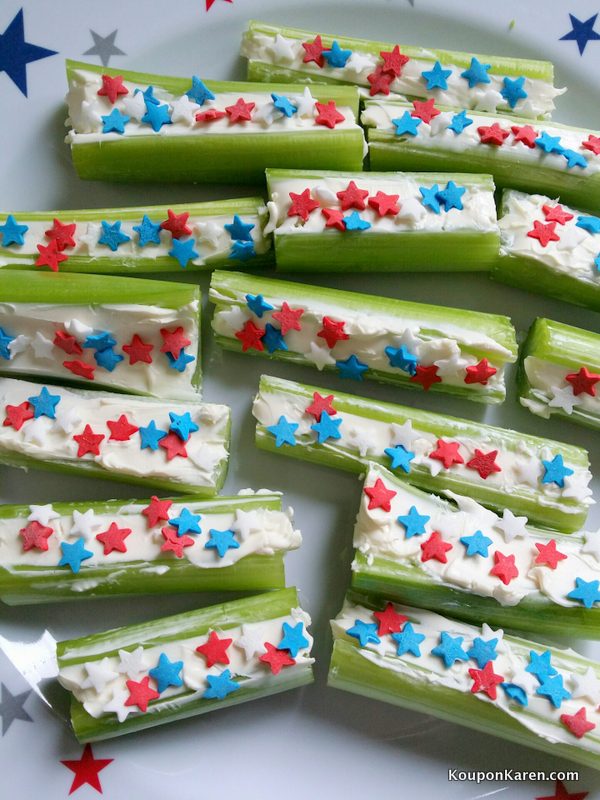 Don't they look festive?  I'd totally do this again with other colored sprinkles for other events.  And they really didn't alter the taste.
And of course, we had to have ice cream sundaes!  You can find everything you need and more at ALDI for Ice cream sundaes including a lot of flavors of ice cream!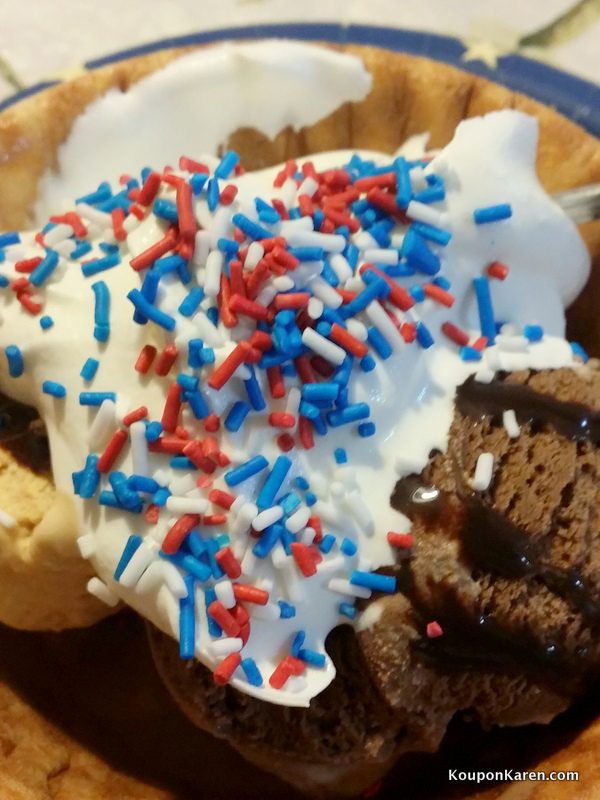 We had a build your own ice cream bar and the kids LOVED doing that.   I used colorful sprinkles again.
What I've found over the years at Aldi is sometimes I come across what I call surprise sales.  If a particular store has an overabundance of something, they discount it heavily to move it along.  There is only so much space in there so they can't keep things sitting on the shelves for very long.   I was excited when I went shopping for my party because they had a couple of items on really discounted so I stocked up.
I found hamburger buns and hot dog buns for only $.49 each and 8 pack of hot dogs for $.99 each!  I will be honest, I was skeptical about the hot dogs but they were really good!   And I'd buy them again – especially if I found them at that price.   And they had frozen hamburgers that you cook frozen for $8.99 for a pack of 12 burgers.  That's an amazing price and they cooked perfectly and were so good.  They were about a quarter-pound each which is perfect for entertaining.
So if you are planning a party or just having a few people over this weekend, stop by ALDI to do your shopping.   And save some money!!
Disclosure: I received a gift card for review. My opinions are 100% mine.