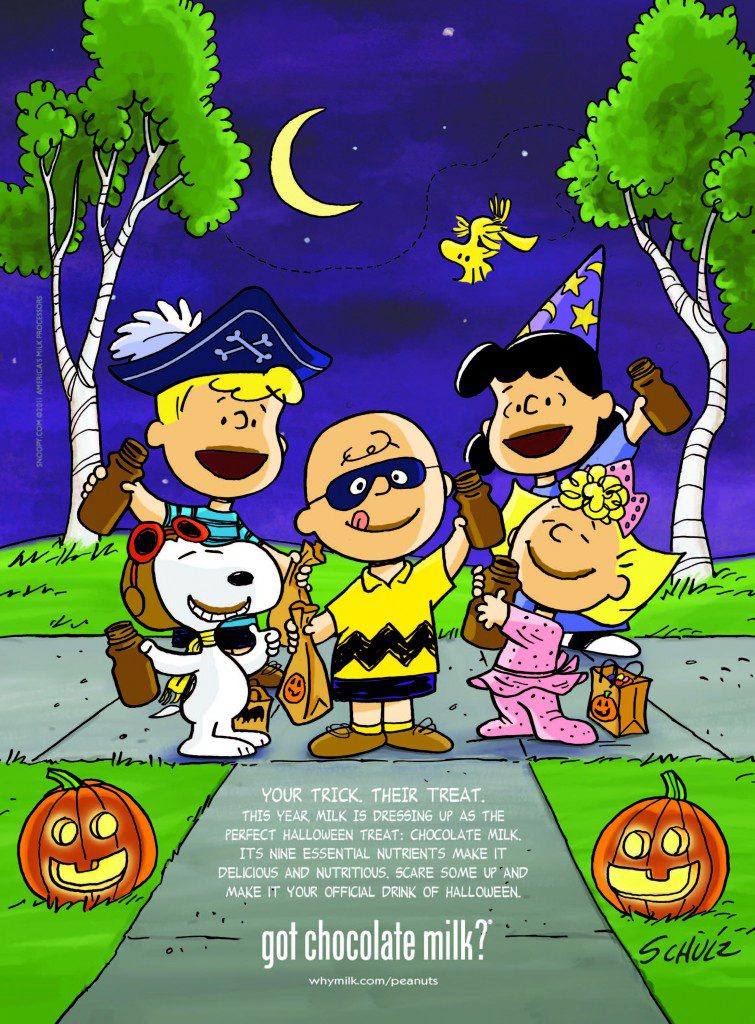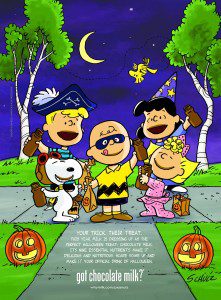 Product Name: Happiness is…a PEANUTS Halloween!

Product Information:  This year will be an extra-special Halloween for the PEANUTS gang, for two big reasons…. 2011 marks the 45th anniversary of the first time Linus sat patiently in the pumpkin patch awaiting the visit from the Great Pumpkin in the beloved TV special "It's the Great Pumpkin, Charlie Brown!" And Charlie Brown, Snoopy, Lucy, Schroeder and Sally—all bearing adorable chocolate-milk mustaches—will make their first appearance in the National Milk Mustache "got milk?"® Campaign, encouraging parents to celebrate with the Official Drink of Halloween and treat their little monsters to nutrient-rich lowfat chocolate milk.
I know so many of you are fans of Snoopy so I'm excited to bring to you another awesome prize package full of cool, fun Snoopy items.  My girls love Snoopy and were excited to receive the cute Sock Puppet Snoopy!!  It's a nice size for them to cuddle up to while looking through the Look and Find book.  These are actually one of their favorite kinds of books because they spend lots of time looking for the items and then we see what else we can discover.  The play-a-sound It's the Great Pumpkin Charlie Brown book is another favorite of theirs. My oldest is learning to read and the two of them enjoy books like this because the older one reads and the little one presses the sounds that correspond with the picture.  So really they are 'reading' it together.  I love teamwork!
The T-shirts are adorable and my husband loved the adult one with Charlie Brown that says "Hands Off My Candy".  Really cute and nice quality shirts.  The coloring book I put away for our trip that's coming up soon for something fun for them to do but it has some cute pictures to color.  And of course the candy is always a favorite in our house!
WIN IT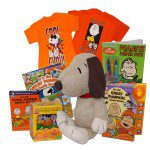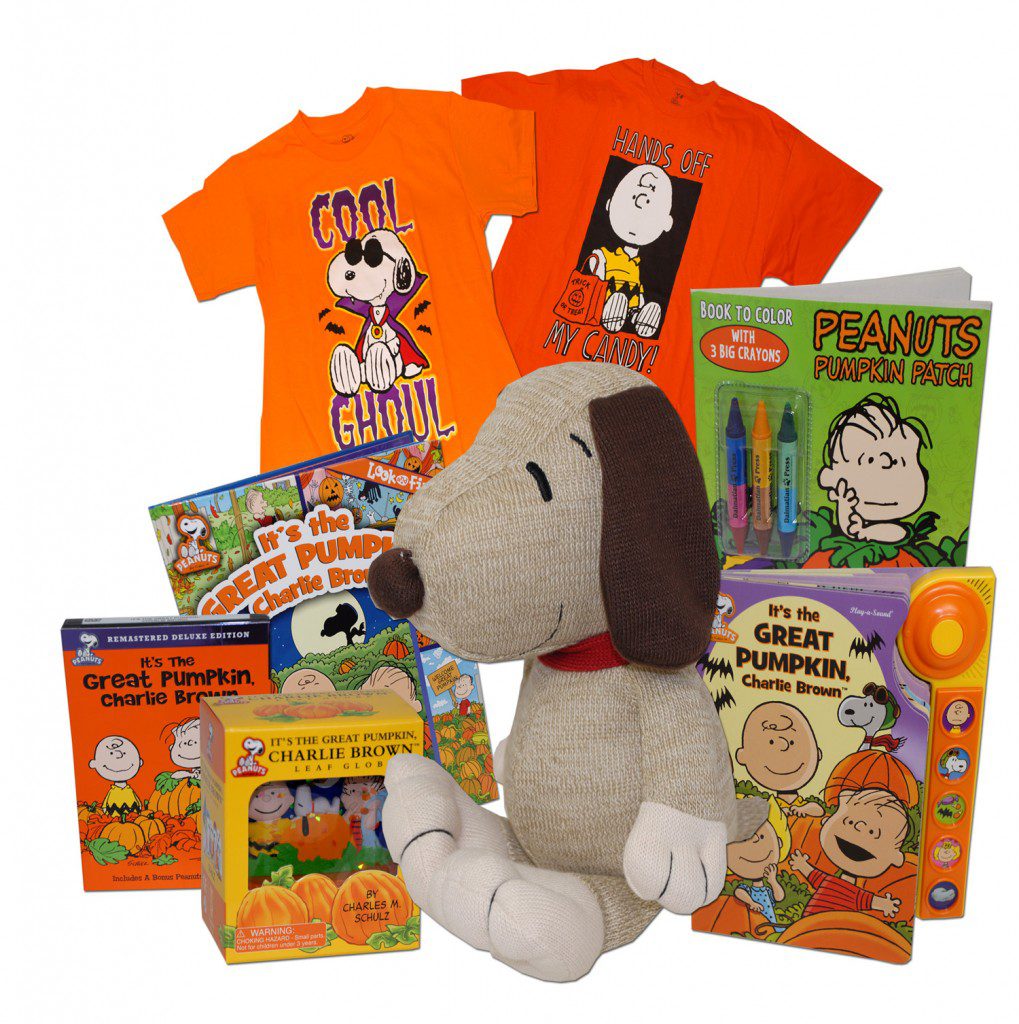 (1) Koupon Karen reader will win a Peanuts Prize pack featuring an adorable Snoopy sock puppet from Hallmark Gold Crown Stores: a DVD from Warner Home Video of the beloved TV special, It's the Great Pumpkin, Charlie Brown; a men's and kid's tee from Logotel; two books from Publishing International; a mini-globe from Running Press; a coloring book and crayons from Dalmation Press; and assorted candy.
Entry is simple! I'm now using Rafflecopter for all giveaways going forward and I think you will love it as much as I do. It will make entering my giveaways a lot easier for you, and picking winners much easier for me. Follow the instructions in the box below on how to enter. Once you do the required entry, just click "I did this!" and your all set.
There will always be ONE mandatory entry and lots of extra entries. Please let me know if you have any questions. Since this is new to me, you may need to give me a few times to work it all out. As a reminder, comments left on Facebook or Twitter will not be included.
Disclosure: I received the same prize as the winner for review. My opinions are 100% mine.