It's getting cold here in Rhode Island, I'm thinking we might have seen the last of the warm days for the season. I'm ok with that because even though I do like the warm weather, I'm ready for it to cool down by this time of the year. Enough of the heat, enough of the summer activities, enough of walking around barefoot! I'm ready to put on my jacket in the morning while waiting with my daughter for the bus and some nice warm socks while hanging out watching TV in the evenings.
When I think of wool, I think of something warm yet scratchy. It's just what I believe it feels like. After discovering Rambler's Way Wool I realize I am completely wrong!  While looking over the site it, the cloths actually look more like cotton then wool!   I had no idea wool was soft and comfortable but according to their description "Soft against the skin, lightweight, and comfortable" I'd have to say I was wrong!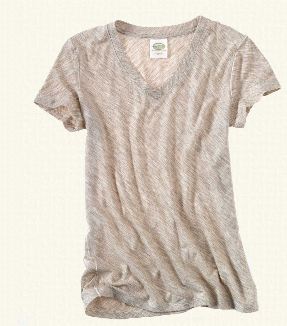 So now I'm thinking a nice warm wool top like the one above and some nice warm wool underwear may be on my Christmas list this year!
I'm also really impressed with Rambler's Way as a company, as well.  They only use sustainable energy and solar panels.  All the wool comes from farms in Montana, Nevada, Texas and Utah and it's all made in the USA!  I like that!  And it's lightweight, soft, and machine washable.  They also offer a 100% satisfaction guarantee so really you have nothing to lose if you try it out!
I will agree that the prices are a bit up there but if I'm going to pay a lot for something then I want good quality and I have a feeling that's what your getting from Ramblers Way.  And if you save money on other items then you have extra to spend on something nice like this, even if there isn't a coupon!
I would love to try something from Rambler's Way.  How about you?   Will you be adding this to your Christmas wish list as well now that it's getting colder?
This is a Sponsored Post written by me on behalf of Ramblers Way Farm. All opinions are 100% mine.