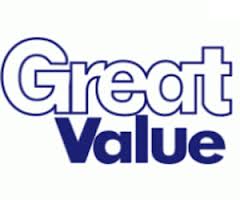 I'm working with Great Value brand products once again and this time it's for Spring and Easter baking! If you remember around the holidays and Valentine's Day, I made some fun recipes and used Great Value brand products.  Well, I'm doing it again and I've prepared a few fun things for the kids to enjoy on Easter morning and after dinner!   My girls have really been enjoying all my creative baking and can't wait for what I have planned for this weekend.   My husband is enjoying it too and hopes it continues on!
The challenge this time around was to use some Great Value cookie dough and crescent rolls.  I try each time to do something that is simple, fun, and with ingredients my family loves.  This time I wanted to make something we can have for breakfast and then a fun dessert for the kids after Easter Dinner.
Here is what I'll be making: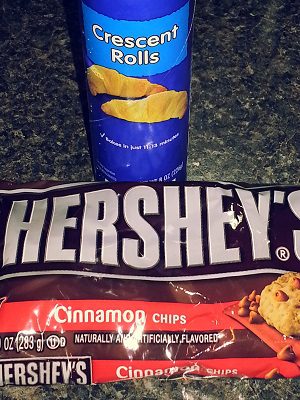 Cinnamon Chip Crescent Rolls – With all the craziness of Easter morning, I thought it would be great to have an easy breakfast that the kids can enjoy in between finding eggs and checking out their Easter Basket goodies.    So I'm going to make some Cinnamon Chip-filled Crescent rolls that I'm sure will be awesome right out of the oven with a yummy cup of coffee.  We'll try it out this weekend to be sure.   And they will be super easy to make with only two ingredients!
Chocolate Chip Cookies with Pink frosting and Pink Sprinkles –   What says "spring" and "Easter" more than the color pink!  At least in our house with two little girls, it does.   We all love chocolate chip cookies but I've never frosted them before so this will be a first.  But I'm not just making regular cookies, I'm going to be using my mini muffin tin to make them more like mini muffin cookies!  It'll be great and they'll look really cute with the pink frosting and sprinkles.  And super easy to make.
Next week I'll share our creations with you.  Can't wait to see how they both come out!
Disclosure: I received compensation from Ralcorp and The Motherhood for this post. My thoughts and opinions are 100% my own.