This post is Sponsored by Yankee Candle but my opinions are 100% my own!
Yankee Candle is there for every season and holiday with the perfect fragrance to get you and keep you in the mood and give you holiday spirit.  I grew up in a household of home cooked meals and desserts around the holidays so a lot of these scents bring me back to my childhood… Easter included!
Spring into Easter with Yankee Candle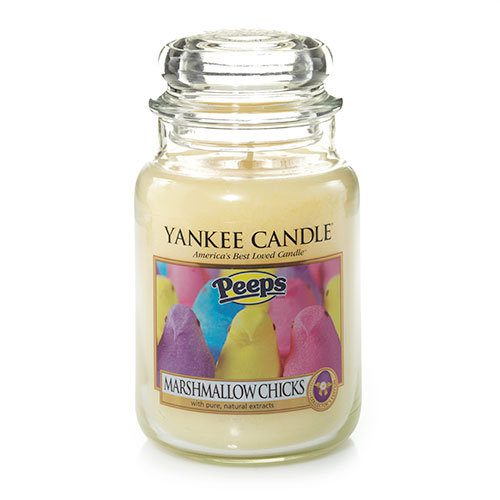 An iconic Easter treat is back with the return of Yankee Candle's wildly popular Peeps® Collector's Edition Marshmallow Chicks large jar candle. I absolutely love the smell of the Peeps candle.  It's smells sweet and yummy and makes me crave a Peep!   They describe it as a sweet treat of sugary coconut, creamy vanilla, and bright citrus.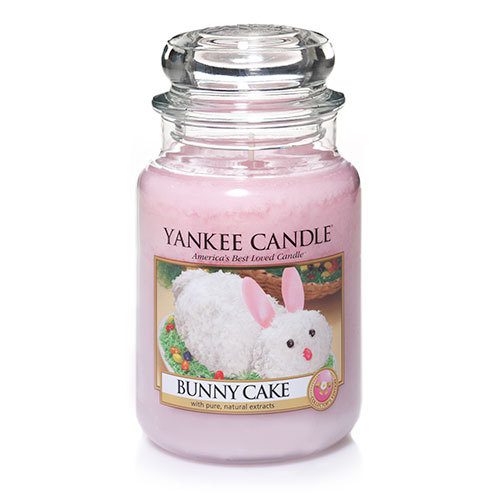 Also returning this season is the sugary delicious Bunny Cake fragrance, perfect for Easter décor with its pastel pink hue. This candle has such a pretty color, it puts me right in the mood for Spring!!   The smell reminds me of candy, a sweet sugary candy, but I can't quite place which one but it smells really good!

And for those who crave candy, Yankee Candle is introducing a new Jelly Beans scent that will allow fans to enjoy their favorite candies without the cavities.  This one is a pretty purple color (if you like to match the candles with your decor!) and it smells sort of like grape to me.  They describe it as a handful of grape jelly beans, coated with sugar and ready to enjoy, with a few lemon and raspberry added in the mix.
I love all 3 of these candles and not only will they smell nice in your home, and remind your family of the Easter Holiday and the smells that go along with it, but they would also make a great hostess gift for the dinner you may be attending.
You can find these all in stores now in different size candles with prices ranging from $1.99 – $27.99.
Disclosure: I received a Free product for review. My opinions are 100% mine.