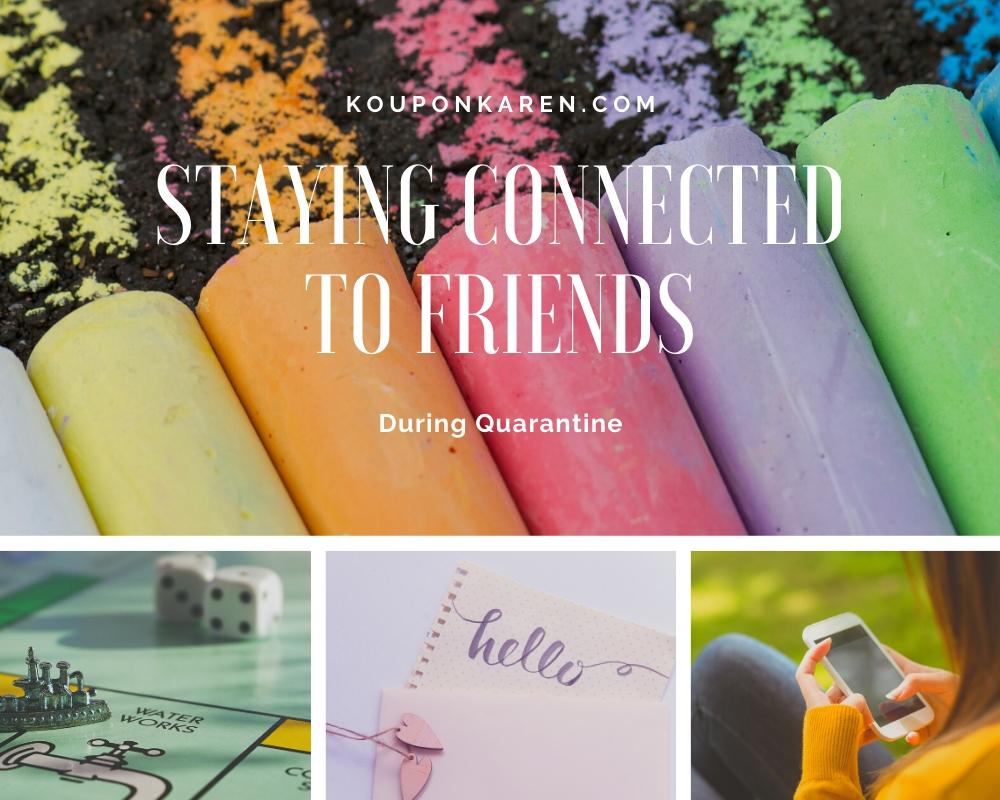 Staying Connected to Friends during Quarantine
Staying Connected to Friends right now is not easy.  Having friends and seeing them on a regular basis is pretty essential to a lot of people.  Being unable to gather for get-togethers, celebrations, and just because hasn't been easy on a lot of us lately.  This is the time we need to become creative to have the social contact we need, without getting closer than 6 feet from each other.
Here are some creative ways we've come up with to make sure we are staying connected to friends during quarantine time.

Send old fashion snail mail
Do kids even know how to address envelopes anymore?  Or how to put a stamp on the envelope?  It's crazy how this once super important way to communicate has become almost a thing of the past.  With paying bills online, sending gift cards electronically, buying and shipping online, and sending emails or text messages, it's a wonder the post office is still in business!
The girls and I made handmade cards and dropped them off at our friend's houses with a note for them to use that card to reach out to someone and let them know you are thinking of them.  I realized after we dropped them off, that we should have included a stamp on the envelope, but next time I'll do that.
My friends loved the idea and I hope it inspired them to make more!
Lawn Parties on your Street
If you live in a neighbored with all your friends, then you don't have to go very far to see them, but at a distance.  I've seen people in my neighborhood sitting on lawn chairs at the end of their driveway chatting with neighbors across the street doing the same! Grab a mixed drink or a cup of coffee and you're "hanging out" with your friends!
You can also walk down to your friend's houses with your own lawn chair and keep a distance on their front lawn to hang out.  Especially being outside, wearing masks, and keeping your distance is a great way to communicate with friends.

Play Games Online Together
One day I went into our family room and I heard my daughter Allison talking to her friends online.  As I turned the corner, she was also playing a board game.  I asked her what she was doing and she said she was playing The Game of Life with her school friends.  They all had their games set up at home, and they would take turns playing on their own board, but together.  I thought that was brilliant!
Kids can play on the PS4 with their friends and talk through their headsets.  I'm not one for video games all the time, but right now it's a great way for them to be with their friends since they can't actually be with them.
I've seen a few groups of friends who have been playing a game with their friends through zoom every weekend.  The entire family can play.  One group of my friends plays a trivia game for the entire family!  It really can be a great way to connect with friends and have family time too.

Driveway Chalk Messages
Whether you live in the same neighborhood or not, you can grab your sidewalk chalk, head on over to your friend's houses, and write them a message on their driveway or sidewalk.  Don't let them know you're doing it so you can surprise them!
I've also seen some people have been making sidewalk chalk games for their neighbors as they walk by.  You could have so much fun with this.

Online House Party
There are a lot of ways you can have a house party with your friends, without anyone leaving their houses!  Zoom, Facebook Watch Party, GroupMe Chat, Facetime, and Netflix Watch Party are just a few that I've heard of.  You can include a lot of people at once and you can have drinks together, chit chat and even watch movies together.
It's good for all of us to see our friend's faces from time to time and these online parties are the perfect way to do it!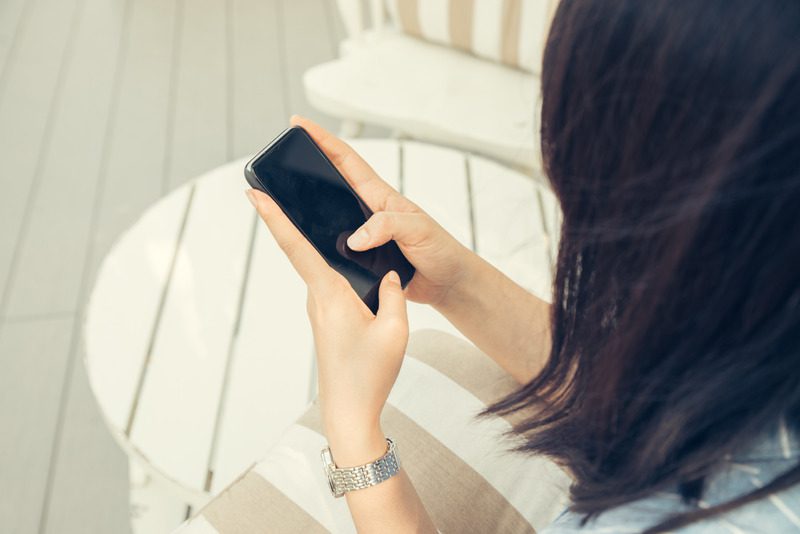 Texting and Group Texts
Some of us are still very busy during this time, especially with the kids doing school at home.  Parents are more involved than ever with school work and just having them all home can be crazy.  If you are limited on time you can spend reaching out to friends, then a simple text here, and there is a great way to check in on them.  Especially if you have friends that are having a hard time dealing with the lack of social connections right now.  Your texts may keep their heads above water and it won't take a lot of time on your end.
Start a group text with your friends who know each other and you can chit chat whenever you have free time.  I bet someone in that group needs to hear from their friends, maybe even more than you do.
Have a Neighborhood Scavenger Hunt
A great way to get the kids to connect with their friends is through a neighborhood scavenger hunt.   I've seen a few different ways people are doing this.  Each friend makes a sign of whatever they want.  It could be a drawing, could be something printed. Then they put it on a front window on their house.  The sign could be personalized to their friends or have a message; whatever they want! Then the parents drive each kid around to their friend's houses to see all the signs!
Let us know if you have any other ideas for Staying Connected to Friends!
Be sure to check out our other Quarantine posts!