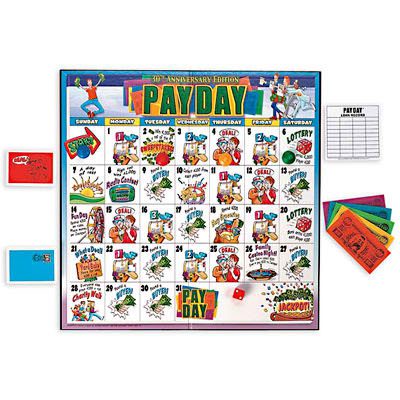 This post is sponsored by Winning Moves Games but my opinions are 100% my own!
PayDay The Classic Board Game
Have you ever played PayDay The Classic Board Game? I always loved playing board games when I was a kid and I still enjoy them.  Thankfully my girls have inherited my love for board games so that means I still get to play games!   They don't realize how much they learn from games, especially games that mimic real-life situations.   So when PayDay arrived at our house for review,  I was just as excited as they were because I knew there were a lot of learning skills within this game, that they would just see as fun.
PayDay is a game I played when I was much younger but pretty much I forgot about it until now.  I always loved playing it because it was a way of pretending I was an adult.  Little did I know as an adult I'd have a lot more bills and a lot less money then in this game!   The board is set up like a monthly calendar and starts on the 1st and ends on the 31st.   You roll the dice and move along the board and whatever square you land on, then that's what is happening on that day.  Some days you may win the lottery, or accumulate bills, and other days you may earn on investments.  Each day is different.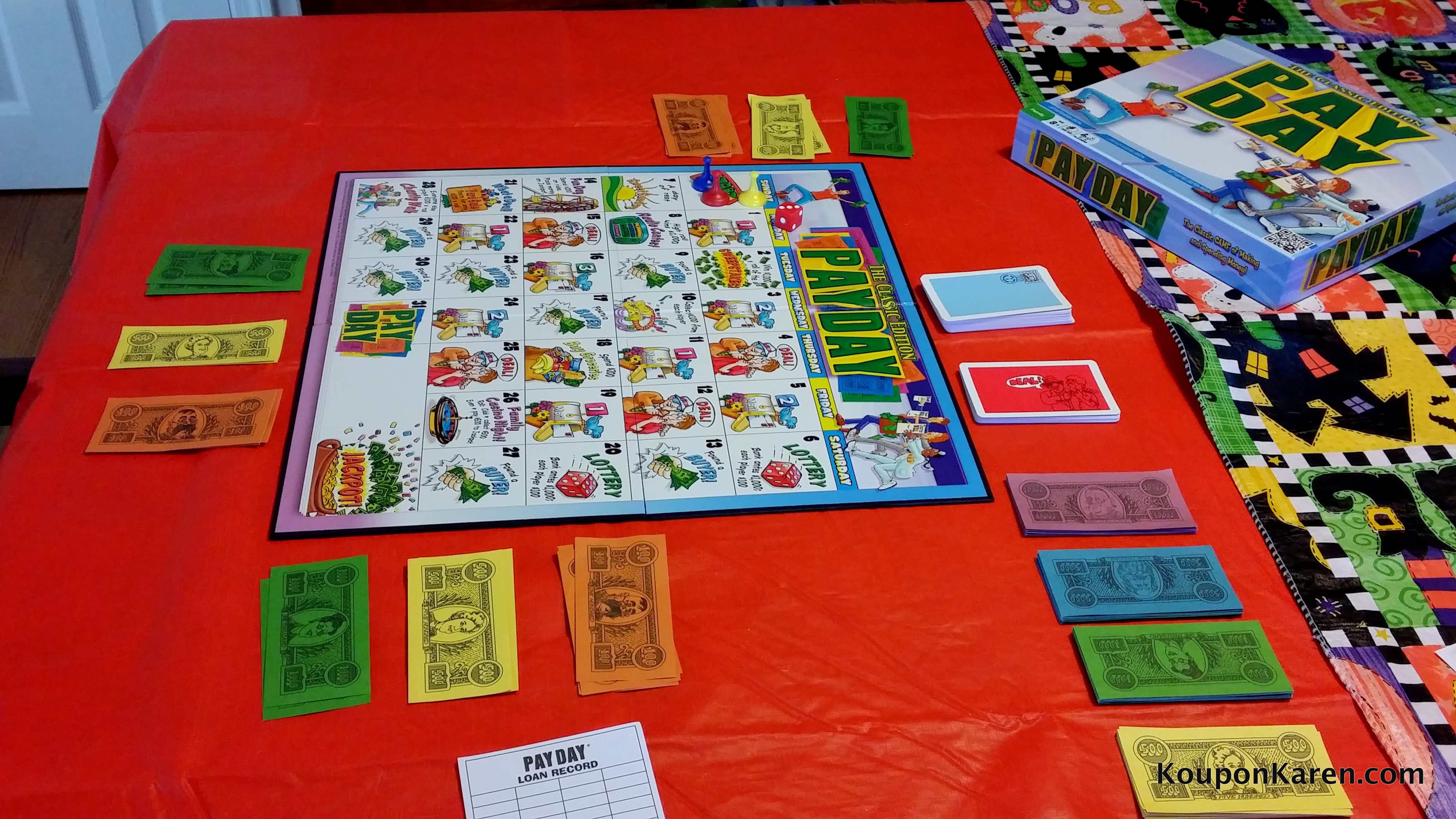 Before the game begins you select how many months you want to play.  You can have up to 4 players and the game can last as long as you want.  The longer the game, the more it'll change as far as how much money you end up within the end.  And depending on the investments that you make throughout the game, you may run out of money at times.  But that's OK because you can take out a PayDay loan for however much you need.  The only problem is if you don't pay the loan back by the end of the month, you have to pay interest!
Like I mentioned above there are lots of learning opportunities for learning in this game.  Depending on what square you land on,  there is a lot of math in this game.  A few examples are as follows…
Each time you reach PayDay on the 31st of the month, you collect $3500.  But then you have to pay any bills you have.  At that point, you can subtract what you owe with what you collect or collect it all and then pay out your bills.
If you take out a loan, you may have to pay 10% interest if you don't pay it back quickly enough.  It's a great opportunity to do some multiplication along with addition.
There are a few squares that require you to roll the dice and multiply the number on the die.  Usually, it's by 100 so it's easy enough but a good skill for the kids to use.
Someone plays the banker which means you may have to make change occasionally.  It's a great way to strengthen match skills and they don't even realize it.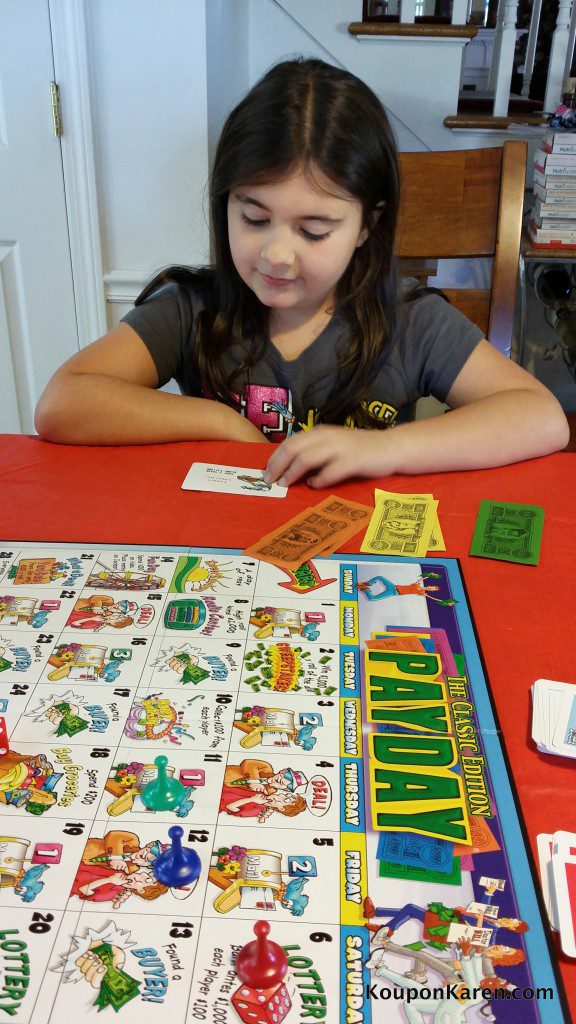 The box says it's good for kids ages 8 and up but my 6-year-old who is a whiz at math does very well with this and LOVES playing.  I've even caught her playing with her stuffed animals.  I love how much she enjoys it.
We had a lot of fun playing this game together and it'll probably be one we are playing for a while.  This game has even left our house a few times when we've gone to visit the grandparents.  The girls love taking it with them and finding new people to play with.   I love that you can make the game either long or short depending on the time you have available.  That makes it much easier for me to sit down and play with them if I only have a little while.
This will make a GREAT gift and you can purchase it where games are sold and online at Winning Moves Games.
Disclosure: I received a Free product for review. My opinions are 100% mine.