This post is Sponsored by CVS/Pharmacy but my opinions are 100% my own!
We do a lot of entertaining in the summer.  I guess you could say we are homebodies but really we just love having our friends and neighbors over.  The kids enjoy it too since it means more people to play with.   This summer we are spending even more time at home due to some health problems my husband is having and entertaining can cost money.
(keep reading for a yummy recipe at the bottom of this post)
That's where CVS comes in.  Each week you can save money on items to entertain in your home, with your ExtraCare Card.  And they pretty much have the basics of what you'll need.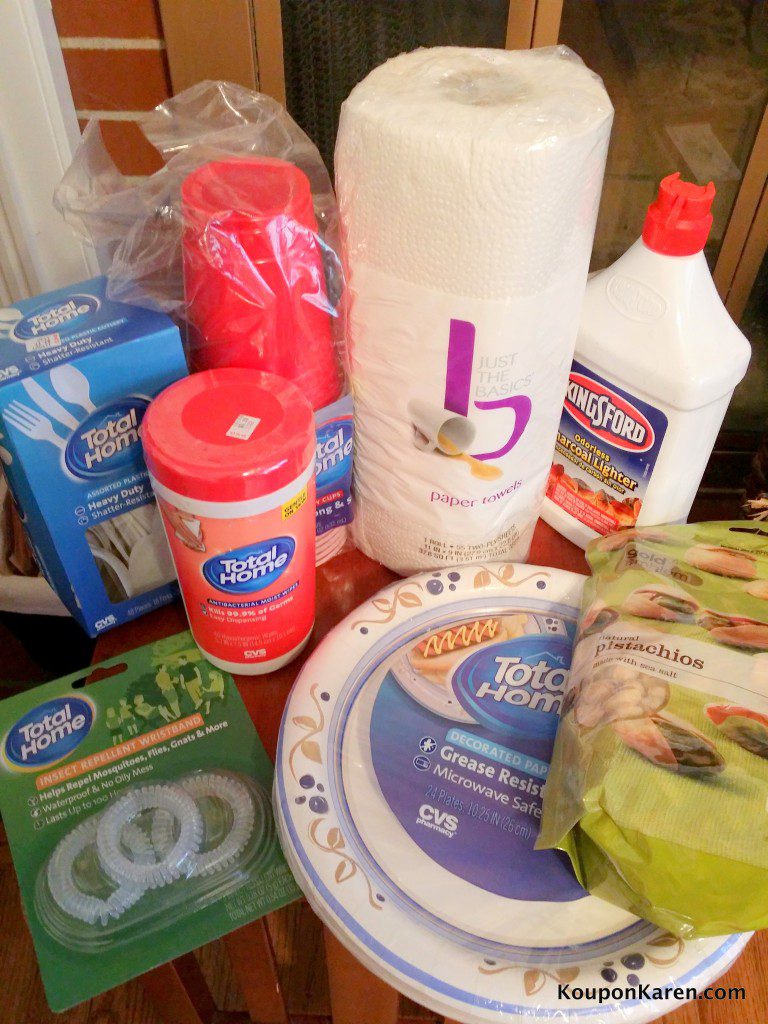 What can you find at CVS for entertaining?  You can find paper and plastic products by Total Home and Basic.  The Total Home plates are nice and sturdy so you don't have to worry about your guests making a mess.
Total Home also has hand sanitizing wipes you can use when a sink isn't available.  My kids go from the pool to the snack table so these are great to use outdoors to keep their hands clean.  The pool may be filled with chlorine, but I don't want them to eat with their hands unless they are clean.
You can also pick up BBQ needs at CVS including Kingsford Lighter Fluid.  This is helpful for home entertaining and on the go entertaining!
CVS also has lots of snacks and their Gold Emblem line of snacks is good and affordable, especially with your ExtraCare card.  They almost always have snacks on sale and if you grab them when you see them, you'll have what you need when you need it.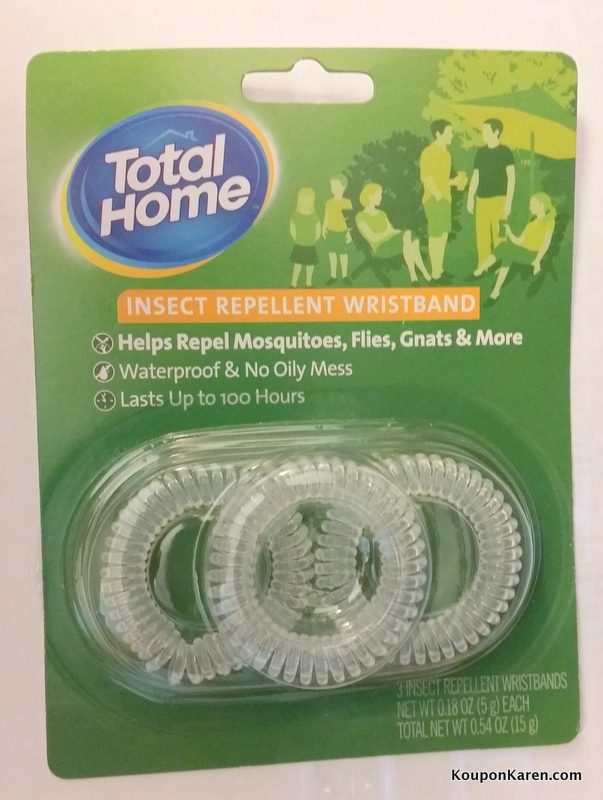 And then when the sun starts to go down and the bugs start to come out, Total Home makes these insect repellant wrist bands to keep the bugs from biting you.  I think this is an awesome idea!   They help repel mosquitoes, flies, gnats and more.  Plus they are waterproof and leave no oily mess.  So if you are still jumping in the pool, you can wear one and not worry about it not working.   The package says it lasts up to 100 hours each, but we haven't used them that much yet.   It does say on the package that they are not for use on children under 5 years old.  It also notes to not wear on the hands of children.  So we only used them on the adults not the kids.   But you may be able to attach them to a piece of clothing if needed.
And of course you should always use your ExtraCare card at CVS for #ExtraSavings.  If you forget it you can use your phone number at the register.  And always, always scan your card first at the coupon center to see if you can save on your purchases that day.  You never know what coupons it will spit out.
Also, you can still earn FREE Gas at CVS.  You can read about it HERE.
Looking for a super easy summer treat for the kids that you don't have to turn the oven on too high and too long for?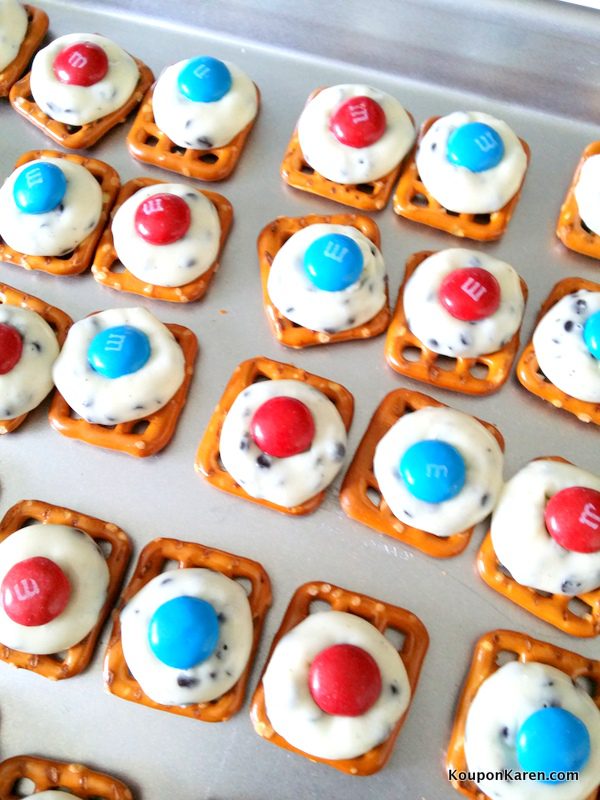 You can pick up everything you need at CVS too!
1 bag of pretzel squares
1 bag of hershey kisses (any kind)
1 bag of M&M's
Place the pretzel squares on a baking sheet in as many rows as you can, without them really touching each other.
Put one Hershey kiss on top of each pretzel.
Put in a 200 degree pre-heated oven for about 5 minutes.  Watch for the chocolate to get shiny – it will keep its shape.
Remove from oven and immediately place one m&m on top of each Hershey kiss and push it down so it 'hugs' the m&m.
Put in fridge until chocolate has hardened and then enjoy!
These will go fast so make as many as you can or you'll be making a second batch in no time.  They are always a hit in my house.
Disclosure: I received a Free product for review. My opinions are 100% mine.